Why Hosting Rock The Block Was So Difficult For Ty Pennington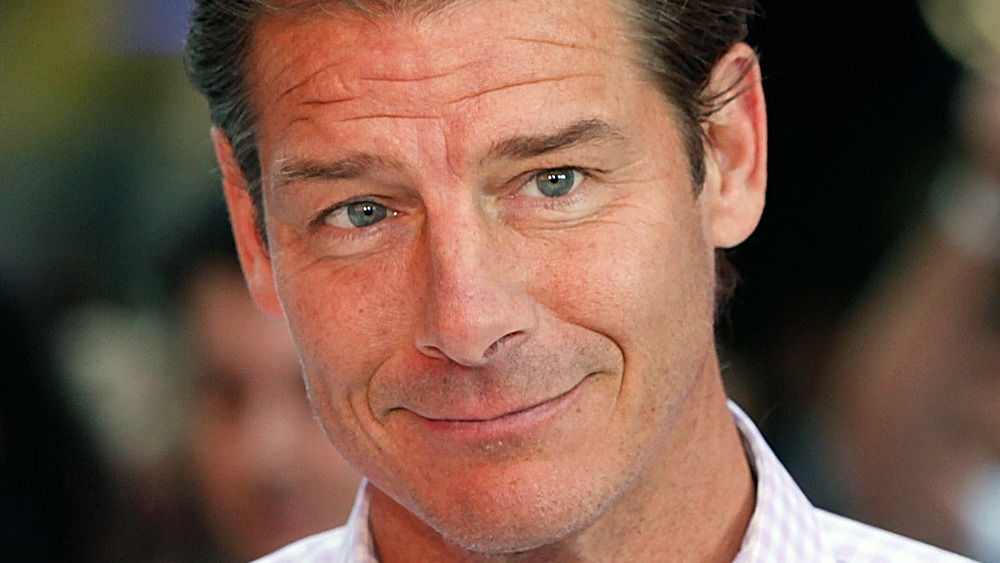 John Lamparski/Getty Images
Ty Pennington has been in the design business for quite some time. Ever since we first saw him in Trading Spaces, he's someone that many home makeover fans have continually tuned in for.
Since starring in the iconic series, Pennington has also gotten to work with some of the very best in the business. When he joined this season of HGTV's Rock the Block, he was extremely impressed with the star-studded cast. "These designers have been doing incredible stuff for years," he said in a recent press event that The List attended. From Nate Berkus and Jeremiah Brent, to Alison Victoria and Mike Holmes, season 2 is filled with some of HGTV's greatest. "We all look up to them," Pennington added.
At this point, it seems as if Pennington has truly done it all. However, even though he's been hosting television shows for decades, there was still something that this designer was never able to do on Rock the Block — and it was especially difficult for him during season 2.
Ty Pennington has a lot of amazing design advice
Over the course of his time on television, Ty Pennington has picked up a lot of great tips and tricks when it comes to designing. Because of that, you can only imagine how hard it was for him to keep quiet while designers on Rock the Block were struggling. "There [were] definitely situations where I wanted to be like, 'Err, you could do this,'" he explained during the press event. Yet, that obviously would have made the competition completely unfair.
Even though Pennington was unable to give advice, the professional judges on Rock the Block were the ones who stepped in at the end of the show. However, their critiques weren't always what the cast wanted to hear. "I think you'll see a lot of them out of their shell because they were out of their comfort zone," Pennington explained. Yet, like the professionals they all are, they still pulled it off. "They found a way to really dig down deep and make miracles happen," he said.
All in all, Pennington enjoyed being able to take a step back and see what these HGTV stars were able to deliver, design-wise. "It's nonstop surprises, and I think you guys even surprised yourselves at some of the things you were able to pull off," he told the cast during the event.
As we all watch season 2 of Rock the Block unfold from our own couches, Pennington will surely be there cheering on all of his co-stars. "What an incredible series this is going to be," he teased. "I can't wait."
HGTV's fiercest home renovation duos will face-off when the hit competition series Rock the Block returns to HGTV on Monday, March 8, at 9 p.m. ET/PT. It will also be available to stream on discovery+.