Bill Murray: Inside The Hollywood Legend's Relationship History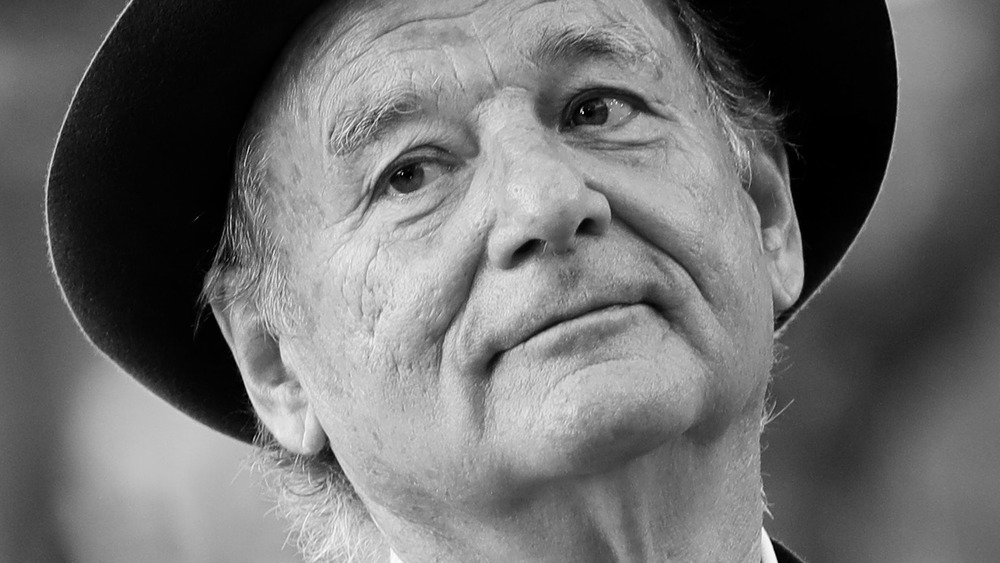 Vittorio Zunino Celotto/Getty Images
Unlike other celebrities of his status, Bill Murray's dating life has nearly always taken a quiet backseat to his work. In his career as a comedian and actor, he has starred in multiple notable projects, including Caddyshack, Stripes, Ghostbusters, Groundhog Day, and Lost in Translation (per IMDb). Apart from his impressive roster of film and television roles, Murray's unique personality and interests outside of show business have made him an icon — even to younger generations of people (per The New York Times).
As for his personal life, Bill Murray has been married twice and linked to various women of note at certain points in the past few decades. Murray has six children from both marriages (per Showbiz Cheat Sheet). Back in 1981, he married talent coordinator Margaret "Mickey" Kelly after driving to a Las Vegas chapel at 4:30 in the morning on a whim (per The New York Times Magazine). According to Kelly, Murray had been planning the impromptu trip for a while, but did not share the details with her until they drove out of California. "I really was gonna pick a fight, and then I thought, 'Let's just do it,'" she told Rolling Stone. "He had this thing planned out. I thought, 'Aaaaah, go with it.'" The pair had two sons together, Homer and Luke (per UPI).
In 1996, Murray's affair with costume designer Jennifer Butler ended his 15-year marriage to Kelly. From that point on, Murray's love life became equally chaotic and secretive (via UPI).
Bill Murray's relationship with Jennifer Butler ended on a dramatic note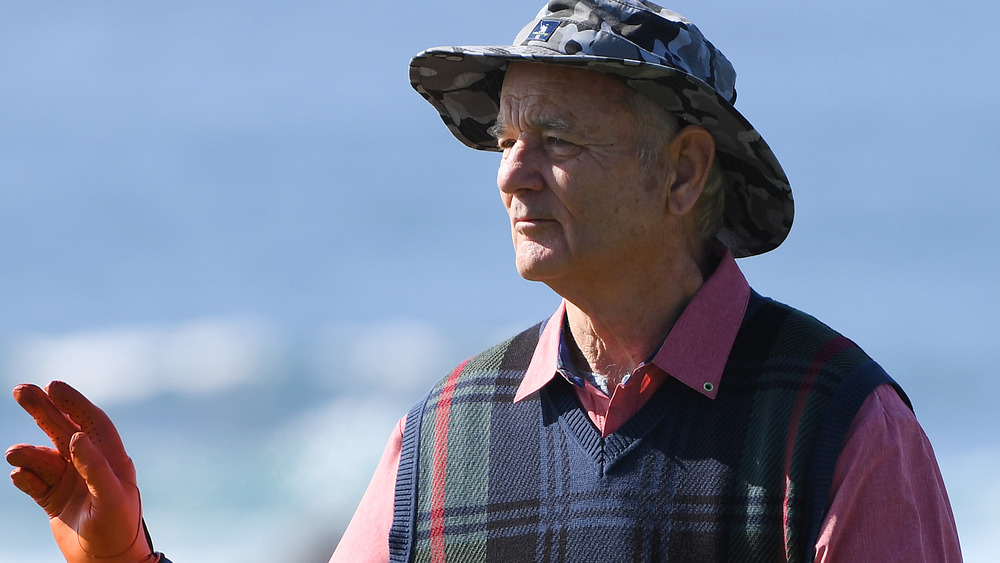 Harry How/Getty Images
Just a year after his divorce from his first wife (in 1996), Bill Murray married Jennifer Butler, whom he had an extramarital affair with while still married to Mickey Kelly. Throughout their 11-year marriage, the couple had four sons: Caleb, Jackson, Cooper, and Lincoln (per The Post and Courier). Butler filed for divorce in 2008, alleging that Murray had been abusive and negligent throughout their 11-year marriage. According to The Baltimore Sun, Butler says that Murray would disappear for long periods of time without warning and abuse marijuana and alcohol regularly. During one altercation between the couple in 2007, Butler alleges that Murray actually hit her in the face and told her that she was "lucky he didn't kill her."
Aside from his marriages, Bill Murray has also been linked to several other women, many through mere speculation or rumor. His relationship with fellow Saturday Night Live cast member Gilda Radner, however, was confirmed, as the two legends dated before Murray's first marriage to Kelly. Of Radner, who died in 1989 from ovarian cancer, Murray has said, "Gilda was really an extraordinary and spectacular person," according to The Guardian. "I never enjoyed making anyone laugh more than her. Never."
As for dating in general? In a 2014 interview with Vanity Fair, Murray explained why he had embraced the single life. "Not to diminish a relationship with a woman but I can't take care of another relationship if I can't take care of the things I really need to take care of the most."