Serena Williams Makes Powerful Statement About Meghan Markle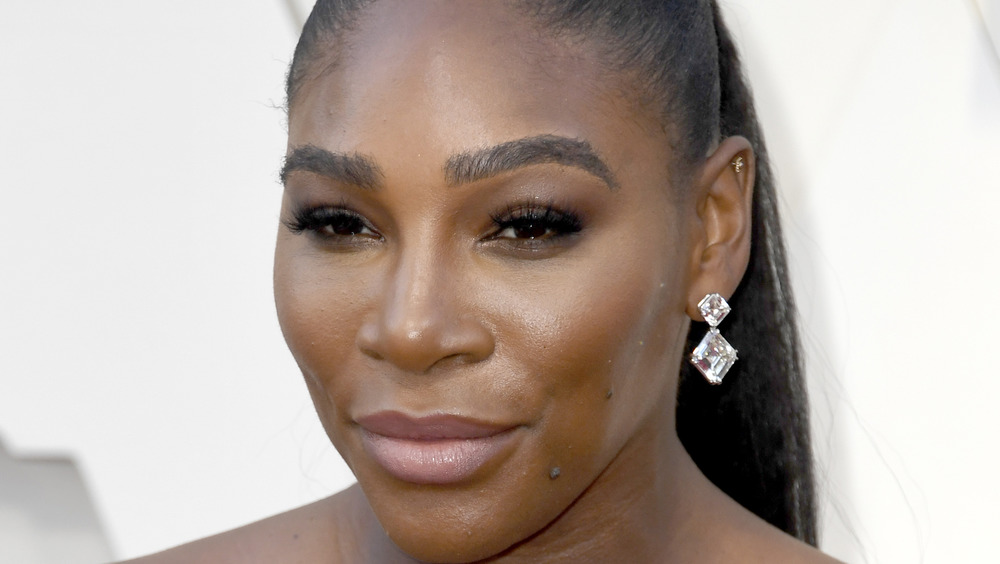 Frazer Harrison/Getty Images
Tennis superstar Serena Williams has come out swinging for her "selfless friend" Meghan Markle following the bombshell tell-all interview with Oprah Winfrey on Sunday (March 7). In a Twitter statement, Williams voiced her support of Markle, explaining that she knows "first hand" how institutions and the media can "vilify women of color."
Williams shared, "Meghan Markle, my selfless friend, lives her life—and leads by example— with empathy and compassion. She teaches me everyday what it means to be truly noble. Her words illustrate the pain and cruelty she's experienced."  She candidly continued, "I know first hand the sexism and racism institutions and the media use to vilify women and people of color to minimize us, to break us down and demonize us. We must recognize our obligation to decry malicious, unfounded gossip and tabloid journalism. The mental health consequences of systemic oppression and victimization are devastating, isolating and all too often lethal."
Williams concluded, "I want Meghan's daughter, my daughter and your daughter to live in a society that is driven by respect. Keep in your memory the fruitage of the spirit is love, joy, peace, long-suffering, kindness, goodness, faith, mildness, self-control. Against such things there is no law."
Other famous faces have voiced their support of Meghan Markle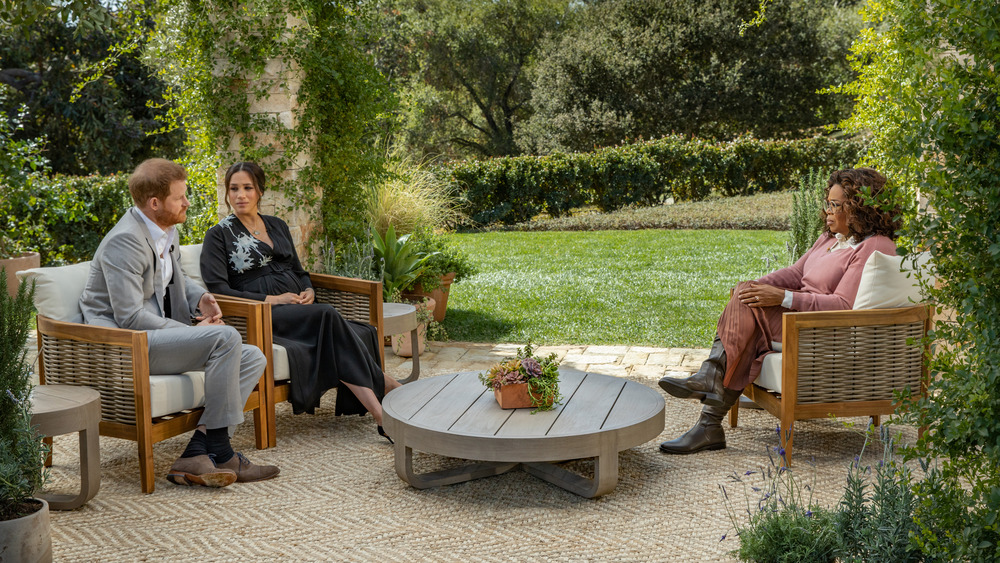 Handout/Getty Images
Per USA Today, Williams' comments arrive in response to Prince Harry and Markle's recent Oprah interview, during which the Duchess opened up about feelings of not wanting "to be alive anymore" and the racial undertones of conversations surrounding baby Archie's skin color. Speaking to Winfrey during the CBS sit-down, Markle revealed, "In those months when I was pregnant, and at the same time there was talk about no title, no security, and also conversations about how dark his skin might be when born." 
In addition to Williams, a string of other famous faces have expressed their support of the Duchess of Sussex in recent weeks, including feminist scholar Roxane Gay, actress Gabrielle Union, The Good Place star Jameela Jamil, Chrissy Teigen, celebrity make-up artist Daniel Martin, and, as Bustle reports, Suits star Patrick J. Adams, who recently blasted the "obscene" royal family in a series of tweets defending his former co-star. "Meghan Markle and I spent the better part of a decade working together," the actor tweeted, adding, "It sickened me to read the endless racist, slanderous, clickbaiting vitriol spewed in her direction from all manner of media across the UK and the world." 

If you or anyone you know is having suicidal thoughts, please call the National Suicide Prevention Lifeline​ at​ 1-800-273-TALK (8255)​.