Dan Rather Weighs In On Harry And Meghan's Oprah Interview With Hilarious Tweet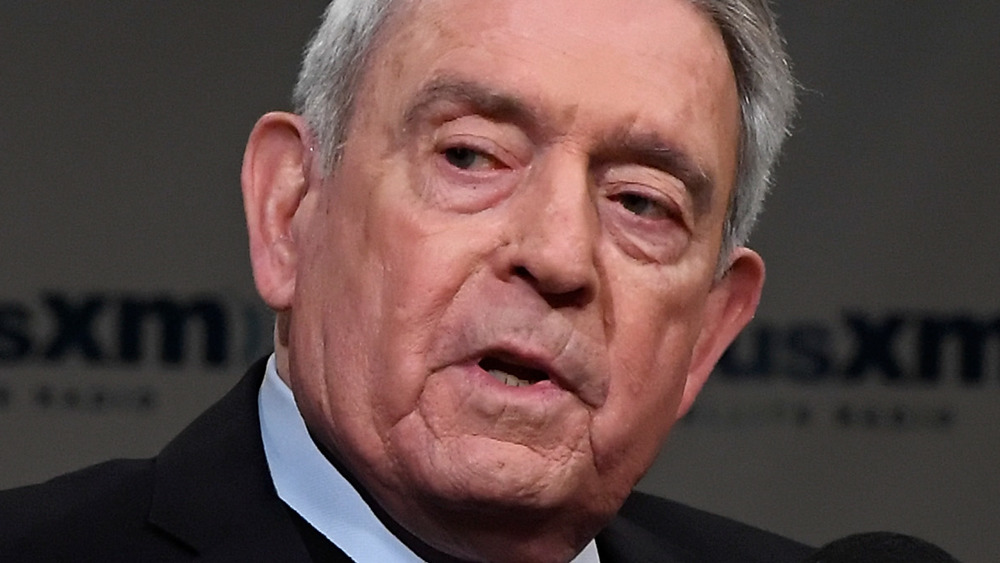 Larry French/Getty Images
Still processing after Meghan Markle and Prince Harry's Oprah interview? You're not alone. So is the documentary filmmaker Michael Moore, who tweeted, "the Kingdom which first brought slaves here 400yrs ago has their current racism outed in all its brutality." So is tennis legend Serena Williams, who reached out to Markle on social media in a statement, writing, "the mental health consequences of systematic oppression and victimization are devastating, isolating, and all too often lethal." As is Joe Biden's inauguration poet Amanda Gorman, who lamented on Twitter, "Meghan was the Crown's greatest opportunity for change, regeneration, and reconciliation in a new era. They didn't just maltreat her light — they missed out on it." So are we. And so is legendary journalist Dan Rather. 
Rather doesn't usually tweet about British royal affairs. But he has most certainly witnessed them. At CBS, Rather reported on Princess Diana's wedding to Prince Charles (via The New Republic). He also covered her tragic death (via AP). And while he won't be on CBS to cover the fallout from Oprah's interview with Meghan and Harry, Dan Rather did tweet out some much-needed comic relief. 
Dan Rather puts Oprah's Meghan and Harry interview into hilarious historical perspective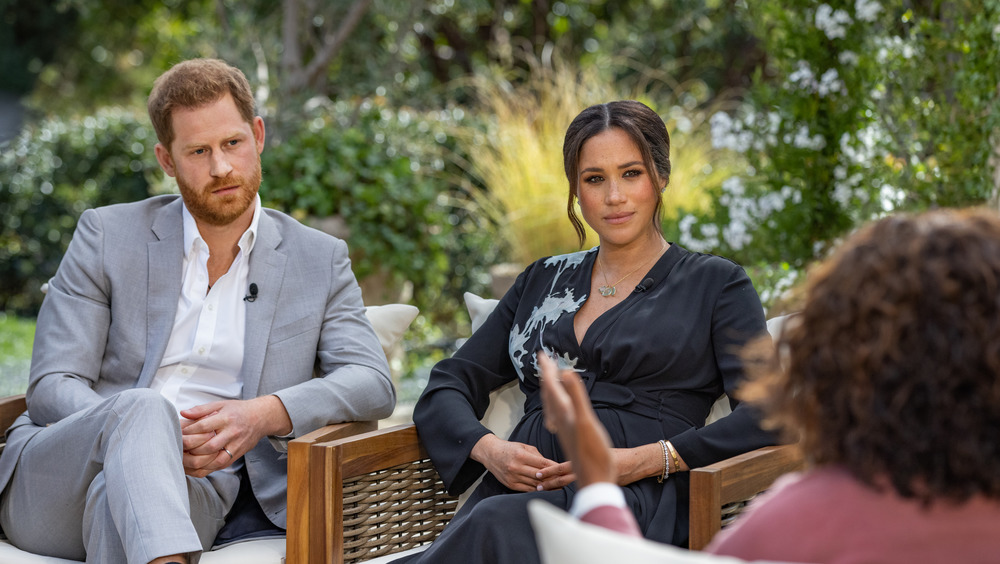 Handout/Getty Images
"The last time this much British tea was spilled there were man-of-war ships in Boston harbor," Dan Rather tweeted. Laugh. Please do.
Ready to get serious again? There's more than a nugget of truth to Rather's joke. Whether historically accurate or not, in American historical and political lore, the Boston Tea Party is commonly heralded as a rebellion against the British monarchy, a political protest in the lead up to the American Revolution — a revolution which dramatically discredited the royal family (via History).
Meghan and Harry did not, of course, literally throw tea into the ocean when they sat down with Oprah. And while the bombshells they've dropped may nonetheless shake the royal family to its core — especially in a world where historians have already hinted that the British monarchy will be on its "last legs" in the coming decade (per The Independent) — social media reaction to Rather's tweet was mostly appreciative. "Dan Rather w the historically accurate shade y'all!" tweeted one user. "OMG, you are a Twitter master and I love it!" praised another.