The Design Trick Shea And Syd McGee Swear By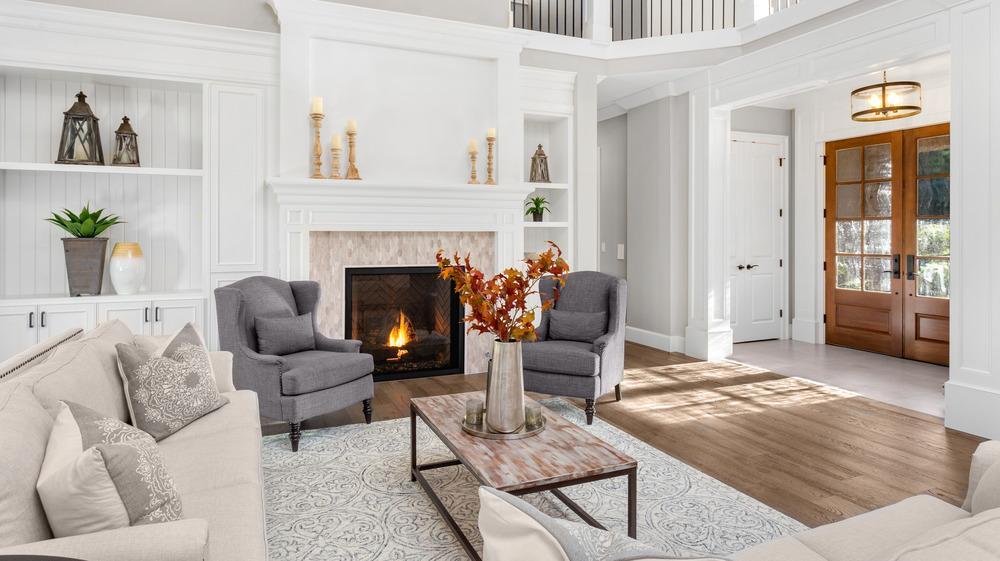 Shutterstock
We would do pretty much anything Shea and Syd McGee from Dream Home Makeover say. Because their sense of style is everything. That is why we are eternally grateful the design duo shares tips to achieve their aesthetic on their blog. Of course, not every tip will work for you — for instance, the McGees note that in a multi-purpose room, it is ideal to create individual spaces that each serve their own function. If you don't have a room such as this in your home, then you can definitely utilize the other design tricks the Netflix stars swear by.
We love Shea's penchant for giving rooms she designs a focal point. Remember the British flag in the movie room from episode three during season one? Yup, we would hang out there all the time, too! As the Utah native explained on her blog, "Not only do focal points draw the eye in, but they also give your visual field a place to rest." She goes on to note that a focal point can be a fireplace, or a wall hanging — it depends on the room.
Shea and Syd McGee offer more tips for transforming spaces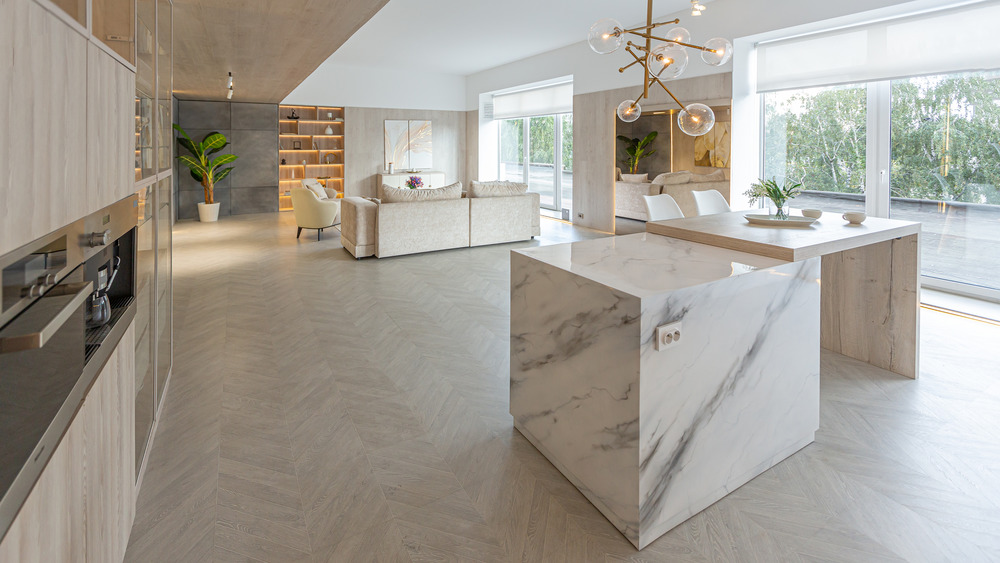 Shutterstock
You may have noticed watching Dream Home Makeover how the couple love neutral colors — just think about how many white kitchens and beige furniture and rugs adorn their finished projects. In another blog post, the team even delineates the best white paint colors for every space.
Meanwhile, as the Studio McGee blog explains, "Not only do neutral finishes and pieces tend to hold more longevity, but we love the calming, peaceful feeling they bring to a space." But the post notes the key to making neutral tones work is to add texture so the room doesn't fall flat.
A quick look at the Threshold with Studio McGee line available at Target shows how to pull off the design effect without ever having Shea or Syd step foot in your home. Shop chunky blankets, dozens of throw pillows, and natural fiber rugs — all in neutral tones that will likely match whatever pieces you already own.