The Untold Truth Of Studio McGee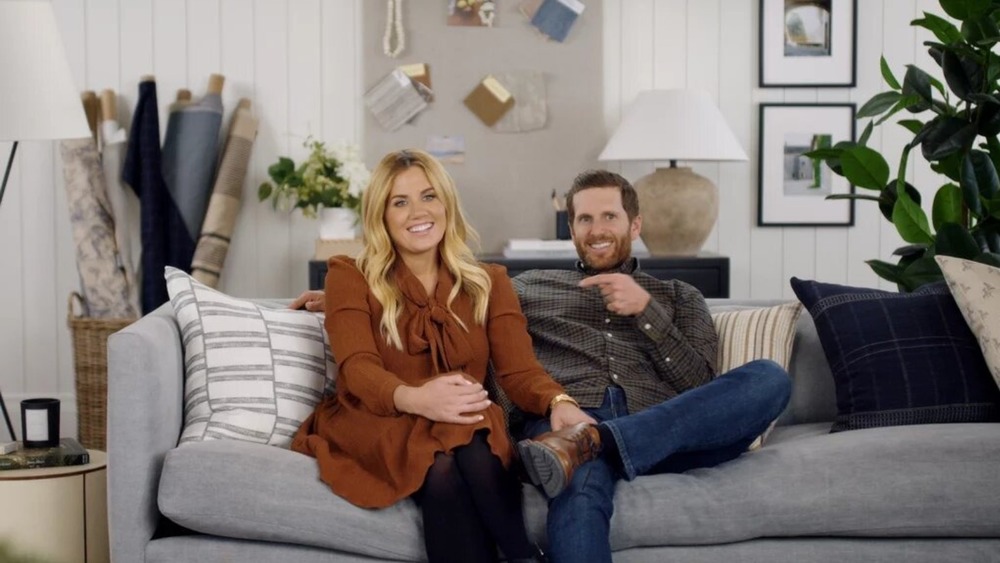 Netflix
Netflix's Dream Home Makeover is the latest much-watch home renovation show giving HGTV's ever-expanding slate a run for its money. Led by adorable couple Shea and Syd McGee, the show, similar to the likes of Fixer Upper, Good Bones and Property Brothers, is powered by its stars' irresistible chemistry as much as the stunning renovations. The McGees are self-made businesspeople with their interior design firm, Studio McGee, launching back in 2014 as per the official site. 
The company was so popular they launched home goods brand, McGee & Co., just a couple of years later, which naturally led Netflix to come calling, as well as Target, with whom the McGees partnered on a lucrative multi-year deal for their Threshold offshoot. The Utah natives' enthusiasm is infectious on Dream Home Makeover, and unsurprisingly they approach their business in much the same way. 
Studio McGee is a family business through and through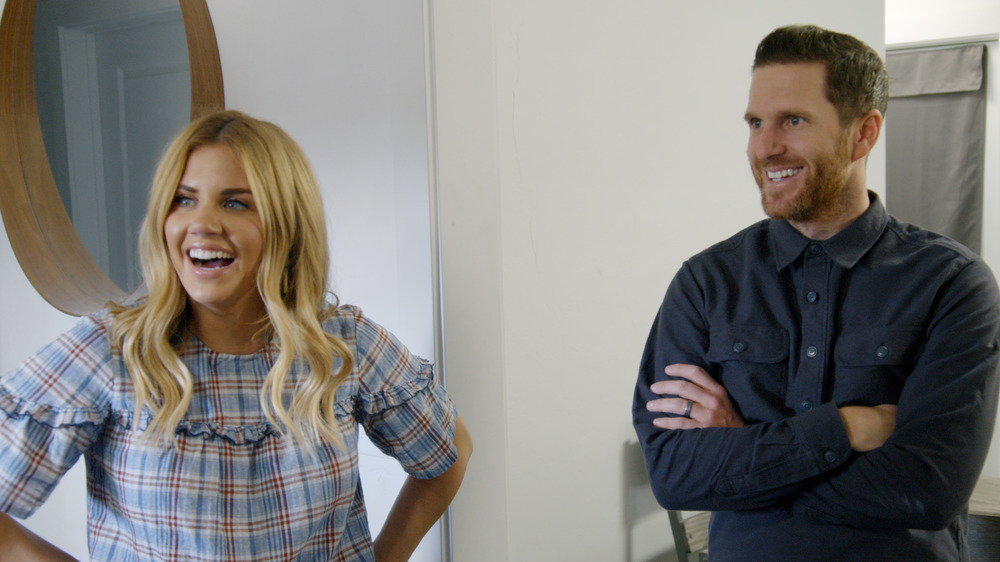 Netflix
Studio McGee was made online, with the company's official site noting Shea initially started out renovating their own home and keeping a record of the results on social media. "As one of the first design influencers on Instagram, Shea's fresh approach quickly attracted a long client roster and loyal following," so launching a business was a no-brainer. Studio McGee was created with their trademark slogan in mind: "Make Life Beautiful." Shea is clearly the artistic side of the duo, but Syd has an important role in the business too. 
In an interview with The Wrap, he explained, "I oversee everything that's, like, not pretty. So hiring, firing, managing the team, managing budgets... just kind of the general all-around running business, but then making the projects come together with whatever it takes from the backend, so Shea can deliver a pretty finished product." The couple employs 110 people, whom Syd oversees. As Shea explained succinctly, "his job is to run the company."
Dream Home Makeover hasn't changed the day to day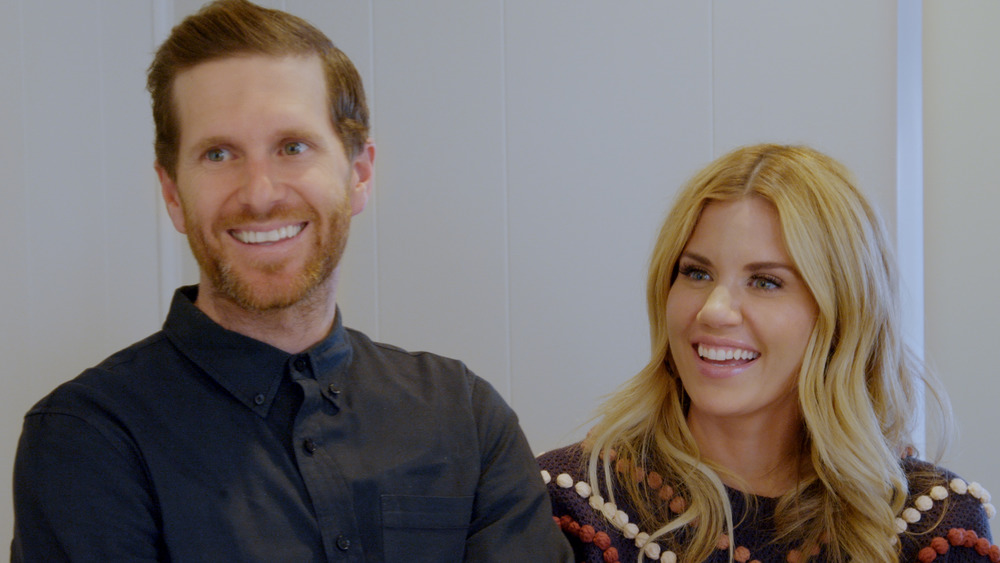 Netflix
Although their Netflix show is a massive hit, the McGees maintain it's still business as usual off camera. As Shea explained to Business of Home, "For the most part, we do full-home renovations or new builds, but we also take on a few smaller projects to help keep a steady flow of work with the design team." She added, "it's good to keep your skills sharp and experience different challenges!" Dream Home Makeover has fans all over the world, but Shea maintains, "our day-to-day has not changed much." She elaborated, "We always strive to provide high-quality experiences to everyone we work with." 
Studio McGee is inundated with requests off the back of the show's success though, as the couple acknowledged in an interview with PopSugar. Their team combs through inquiries and passes the most doable ones to the McGees. Likewise, Shea noted, "We interview them to make sure that our communication styles will fit because it's definitely a long-term relationship." When it comes to their business, that personal touch will always come first.