Why Emilia Clarke Once Kicked Out A Facialist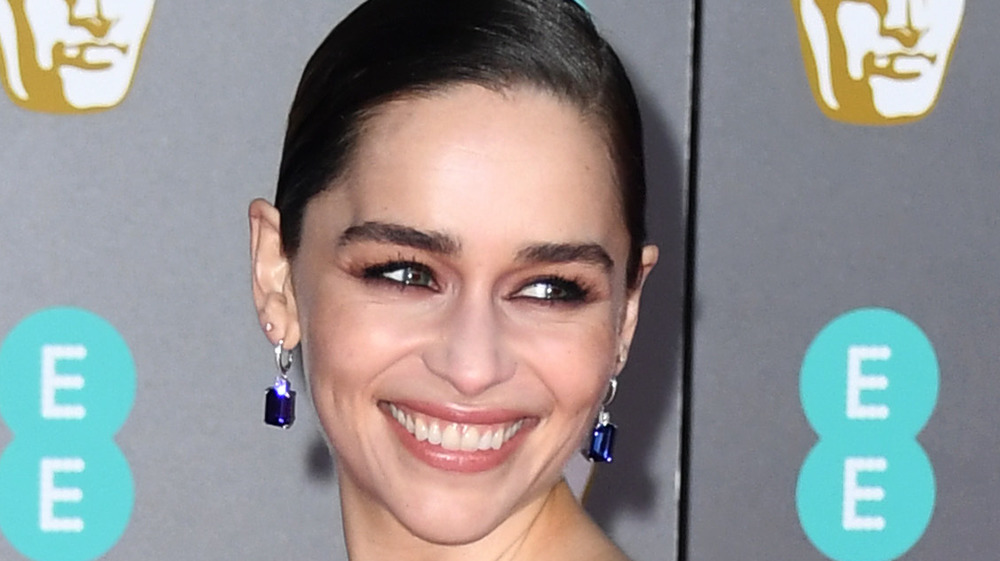 Gareth Cattermole/Getty Images
Emilia Clarke – who's best known for her role as the beloved, yet controversial, Daenerys Targaryen, the Mother of Dragons on Game of Thrones – is undeniably beautiful. After all, she is a Clinique Global Brand Ambassador. But when Clarke was 28, apparently a facialist didn't see that and recommended she change her look. 
The actor told Elle UK about the experience, saying "I once had a facialist who told me I needed fillers and I showed her the door. I was literally just like, 'get out.' Her exact words were, 'Then, you can have your face back.'" Would you expect a Khaleesi to do anything but stand her ground?
There's such a high and unrealistic bar for so many women, particularly in Hollywood, to look a certain way. Clarke has noticed the demand but sees getting any level of cosmetic work on her face as a barrier to her work. "I work in an industry where I've got to move my face, and I've got to be expressive, and you can't light filler. You just can't light it. It doesn't look right, you look shiny and strange."
Emilia Clarke always follows her skincare routine, no matter what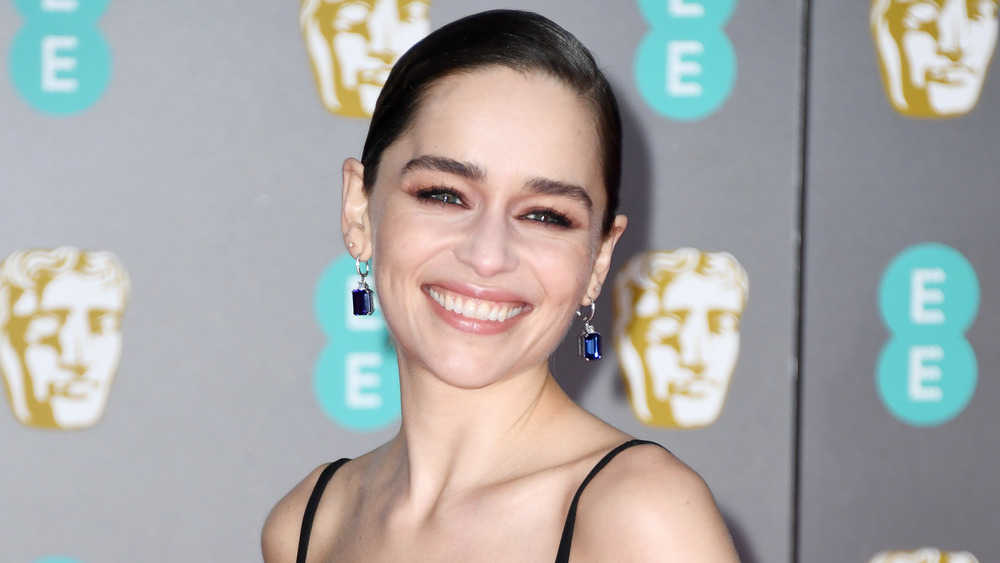 Gareth Cattermole/Getty Images
Instead of fillers or other work, it sounds like Emilia Clarke sees the value of embracing your natural look, telling Marie Claire, "It's a powerful point of view when you know you don't need anything to enhance your natural beauty. I love how incorporating beauty products that inspire you and align with what you naturally have can feel really empowering in this day and age."
That can be easier said than done though as The Last Christmas actress acknowledged to Vogue UK, "I went through one phase where I got really bad spots and it really crippled my confidence – you can't cover that up properly and you feel like everyone can see it."
What helps the star's natural beauty shine through comes down to her skincare routine, which she's dedicated to, no matter what state she's in. "I got drunk at the Oscars this year and I still took off all of my makeup, cleansed, toned, and moisturized," Clake revealed. "I could be black-out drunk and I'll still do that. I get nightmares if I sleep with makeup on. I just can't do it. I can't wake up with yesterday's mascara on my face. Essentially, the key to good skin is clean, hydrated skin" (via Vogue). Good advice for all of us, even if we're not going to the Oscars.