John Oliver's Warning To Meghan Markle Resurfaces Following Her Interview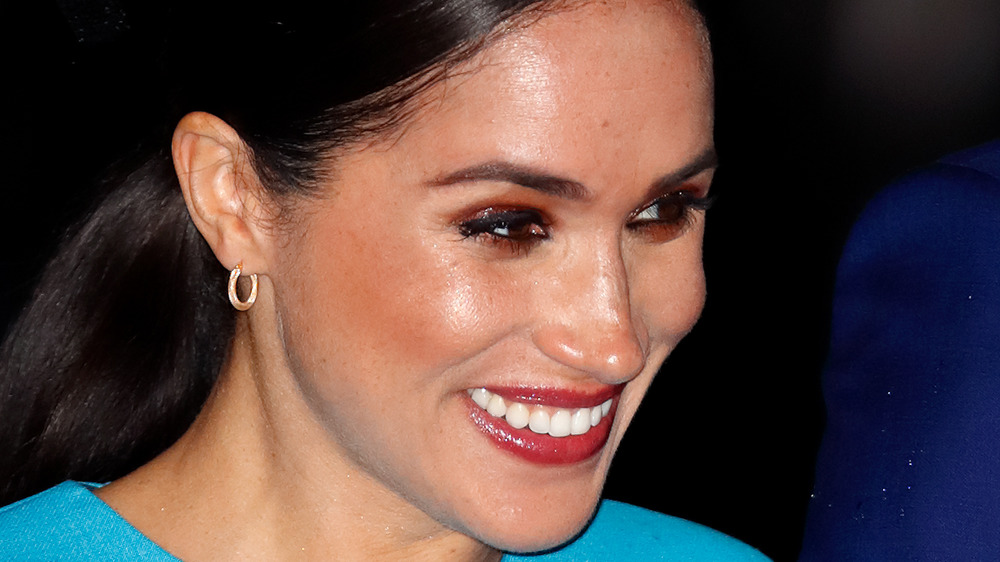 Max Mumby/indigo/Getty Images
Most of us who watched Oprah Winfrey's interview with Meghan Markle and Prince Harry are probably still reeling from the comments and revelations that the two made. One of them, which certainly raised a few eyebrows, was that she entered the marriage knowing very little about the life she was about to lead. "I will say I went into it naively because I didn't grow up knowing much about the royal family," Meghan told Oprah (via KTLA). "It wasn't something that was part of conversation at home. It wasn't something that we followed." 
But she can't say she wasn't warned. Back in 2018, before the royal wedding, late night host Stephen Colbert sat down with fellow Daily Show with Jon Stewart alum John Oliver to discuss the upcoming nuptials. Oliver admitted he was "not excited" about the royal wedding, and he dished on what he predicted would be a difficult time for the actress. "I would not blame her if she pulled out of this at the last minute," Oliver told a visibly astonished Colbert (via YouTube). "I don't think you need to have just seen the pilot episode of The Crown to get a basic sense of she might be marrying into a family that could cause her some emotional complications" 
John Oliver knew royal life wouldn't be easy for Meghan Markle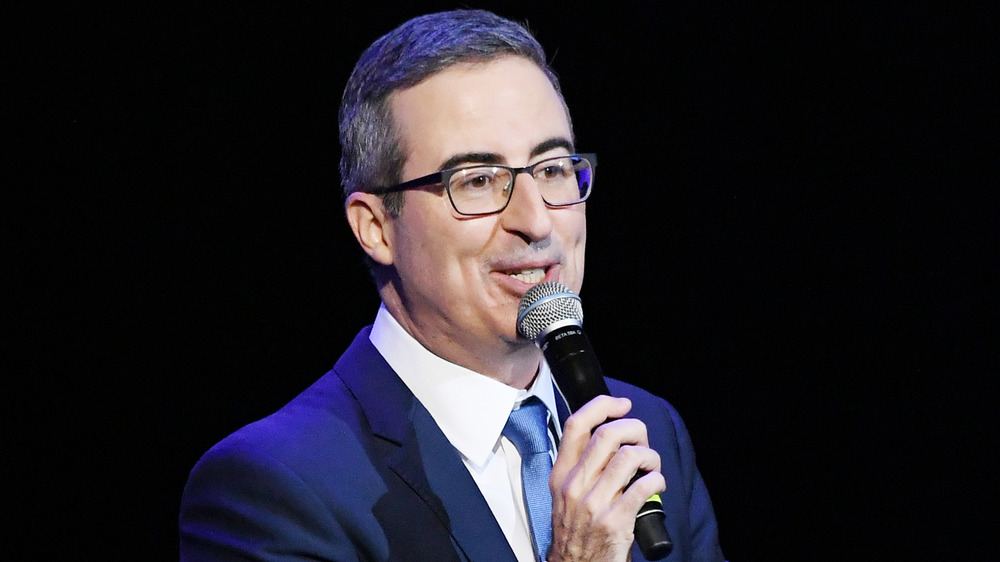 Mike Coppola/Getty Images
Stephen Colbert then pointed out that The Crown, which many people have come to view as close to historical, was in fact, fiction, and that at the end of the day, "this generation seems like nice people, right? They're all nice now, right?" 
John Oliver didn't hold back in his response. "Yeah, I mean they're an emotionally stunted group of fundamentally flawed people doing a very silly pseudo job," he said. "That's what she's marrying into. So I hope she likes it. It's going to be weird for her" (via YouTube). The British comedian went on to say that he would not choose to marry into the royal family, and even if he could, he would, in his words "not be welcomed."
Meghan and Harry's interview didn't just bring Oliver's conversation with Colbert back to light, it also revived the Internet's interest in a 1995 interview where Princess Diana spoke at length with the BBC's Martin Bashir over the struggles she faced as a royal (via Newsweek). "I don't think many people will want me to be queen," Princess Diana told Bashir at the time. "Actually, when I say many people, I mean the establishment that I'm married into. Because they've decided I'm a non-starter."
John Oliver's prediction about the royal wedding has racked up millions of views
The Oliver-Colbert clip is more popular today than it was when it first aired, and has racked up more than eight million views thus far. The clip was shared widely over social media, giving the Twittersphere another opportunity to weigh in on Meghan and Harry's interview. One skeptical watcher responded to the clip by saying, "I mean ... after meeting Harry did she not like google Diana, or watch any of her interviews, maybe have a conversation with Harry about how she lived, died and her experiences? What did they expect? Their own ignorance brought them to this point ... makes them look idiotic." 
Another threw her support behind the couple, commenting, "She married the man she loved, and they have removed themselves from the family who caused the complications. If it was anyone else people would be applauding her."
A third cheekily pointed out that the public's fascination with the interview and its outcomes pointed to an end of an era: "I think this means COVID is over."