Here's What It Means When A Color Washes You Out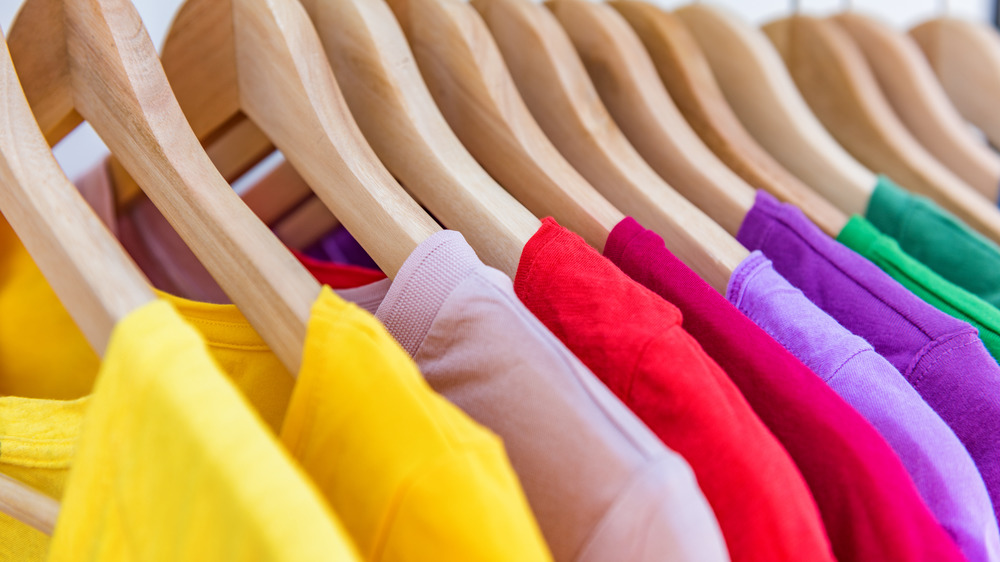 Shutterstock
If you've ever admired the way a lovely, spring-hued mint green looked on a friend and then was assigned to wear that same spritely color as a bridesmaid and looked like pale, slightly sick, and almost indecipherable from the opaque background in the photos, you've experienced the mysterious and frustrating phenomenon of a color, which appears absolutely radiant on someone else, completely "washing you out." In order to prevent such horrors from happening in situations you have more control over than a bridesmaid's dress, celebrity stylist and lecturer at London's Fashion Retail Academy Anthony McGrath told Woman and Home that, "It's useful to have a color analysis with a stylist or professional color analyst."
What exactly is a color analysis? "In a nutshell, you can use your skin tone (skin, hair and eyes) to determine whether you are warm or cool toned, and your overall coloring — so how dark your skin is and the color of your natural hair — to determine whether you are light or dark," he explains. 
How to choose colors that flatter you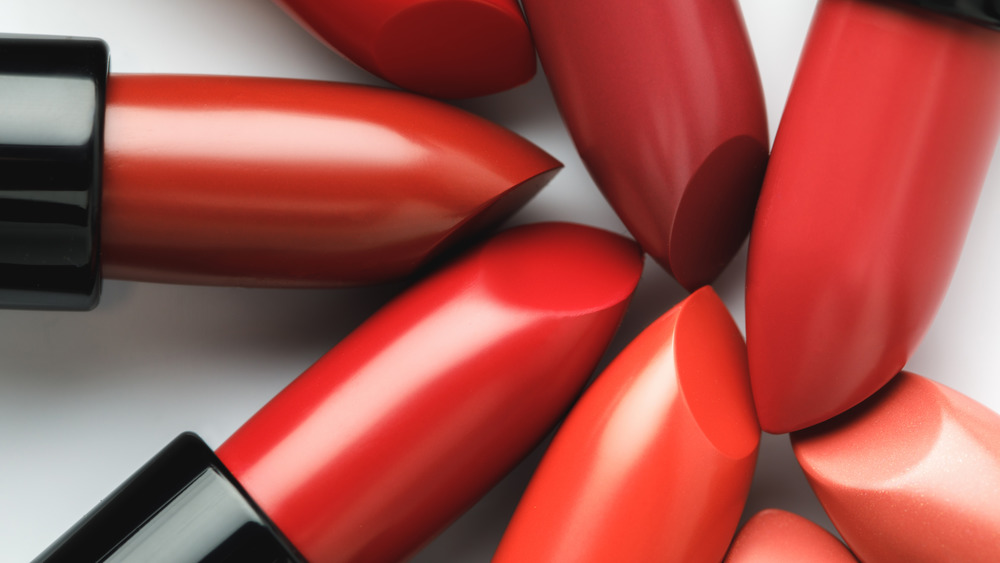 Shutterstock
Don't have a personal stylist on hand to do a color analysis for you? Not to worry. You can figure most of this out for yourself with a few quick tips. The key to learning what colors and shades will best flatter you is to figure out your skin tone. This doesn't just mean the depth of pigment (fair to dark), but the undertones of your skin. Personal stylist Elaine Davies explains to Woman and Home, "Look at the underside of your arm in natural daylight, if you have a pink or rosy undertone and blue tinted veins you have a cool skin tone ... If you have a golden or apricot undertone and green tinted veins you have a warm skin tone."
Once you learn this, you can avoid having certain colors wash you out. According to Good Housekeeping, if you have warm toned skin, the colors that will look best on you are earth tones like yellows, oranges, red and greens that fall into the olive shades. If you have cool undertones, then jewel tones are  more for you; think rich blues, emerald green, deep purple or ruby red. These rules can also be helpful when selecting jewelry that will flatter your skin tone; if you have cooler skin tone, it's likely silver will look better on you, while gold will best highlight warmer skin tones. You can even consider these rules when selecting eye shadow or lipstick shades!