Demi Lovato Reveals The Truth Behind Her Substance Abuse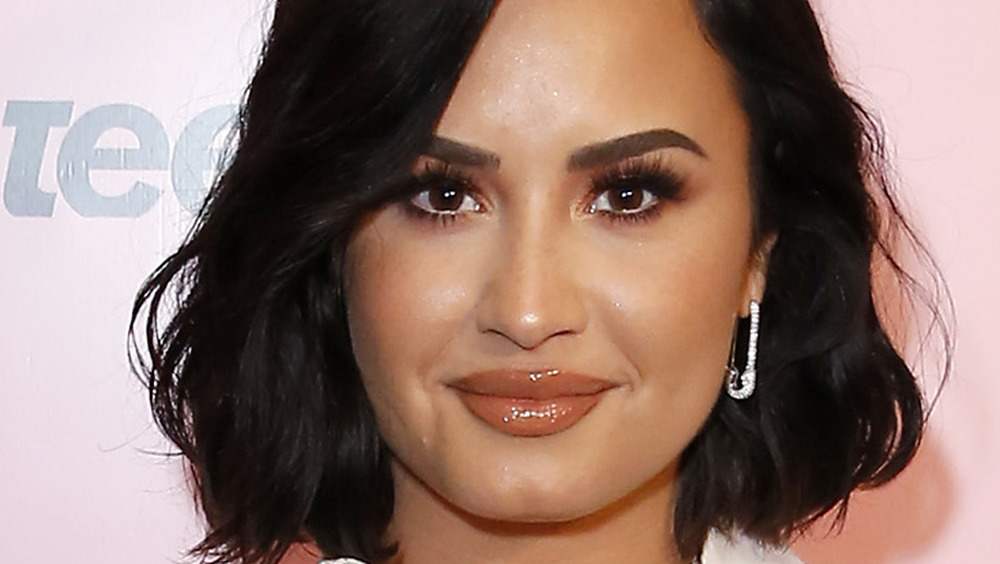 Rachel Murray/Getty Images
If you, or anyone you know, is struggling with addiction issues, help is available. Visit the Substance Abuse and Mental Health Services Administration (SAMHSA) website or contact SAMHSA's National Helpline at 1-800-662-HELP (4357).
Demi Lovato has always been candid about her history of substance abuse, including the 2018 overdose that has led to long-lasting health issues. "Unfortunately, I was left with brain damage and I still deal with the effects of that today," she said on a panel last month (via Decider). "I don't drive a car because I have blind spots in my vision."
Now, Lovato is speaking out about the heartbreaking truth behind her addiction. "In the same way it almost killed me, it saved my life at times, because there were times that I dealt with suicidal ideations," she said recently on the Yeah No, I'm Not Okay podcast (via E! News). "And had I gone forward with that in that moment, instead of another destructive coping mechanism, I wouldn't be here to tell my story."
Lovato explained that her addiction didn't stem from a sense of self-destruction, but that it was far more complicated.
Demi Lovato has found better 'coping mechanisms'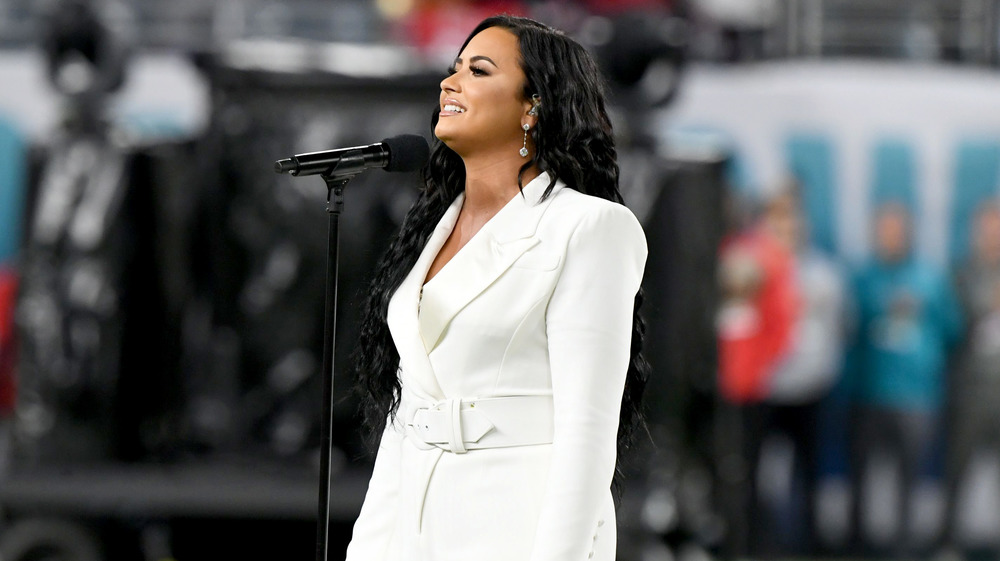 Kevin Winter/Getty Images
"I turned to those coping mechanisms because I genuinely was in so much pain that I didn't want to die and I didn't know what else to do," she confessed.
The singer added that she has since found better "coping mechanisms," saying, "I did the best that I could at times and now that I have other tools and other resources, I know how else to deal and how else to cope so I don't have to resort to those behaviors again."
Lovato also recently revealed that she is finally at peace with her body after years of living with an eating disorder. "I don't count calories anymore," she wrote in an Instagram post. "I don't over exercise anymore. I don't restrict or purge. And I especially don't live life accordingly to the diet culture... I feel full. Not of food. But of divine wisdom and cosmic guidance. Peace. Serenity. Joy. And love."
If you are struggling with an eating disorder, or know someone who is, help is available. Visit the National Eating Disorders Association (NEDA) website or contact NEDA's Live Helpline at 1-800-931-2237. You can also receive 24/7 Crisis Support via text (send NEDA to 741-741).