Kody Brown Reveals How Sister Wives Has Changed His Life - Exclusive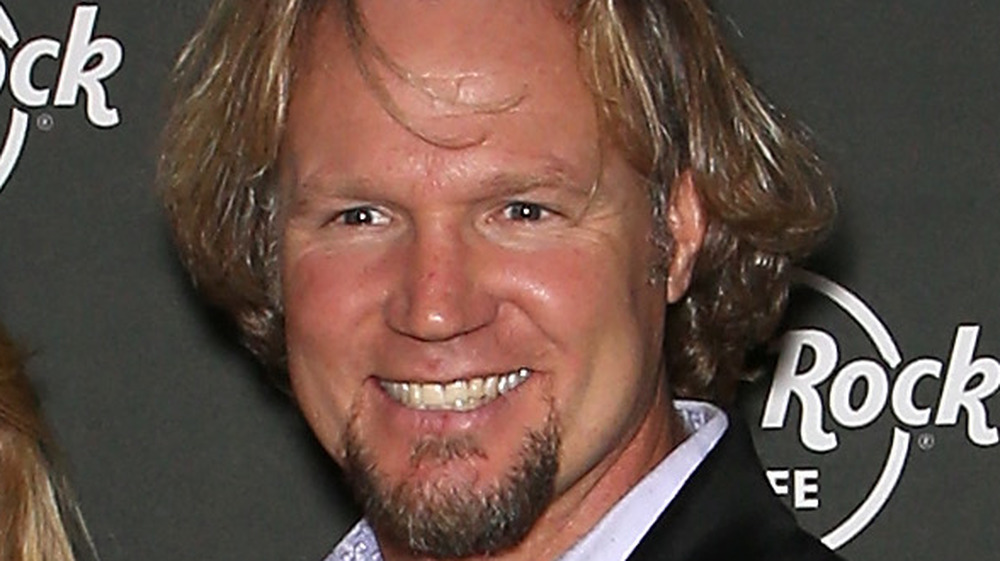 Gabe Ginsberg/Getty Images
There are a number of shows on TLC that quickly grab the attention of the viewer, but it's hard to beat the appeal and gripping fascination of Sister Wives. The storied reality show, now in its 10th season, has dominated the screen for a number of reasons — the exposure to a way of life that is foreign to most of us, bold personalities, and the trials of everyday life. Thanks to Kody Brown, the husband of the polygamous marriage and the "main character" of sorts, Sister Wives remains a must-watch show.
But what has life really been like for Kody, his wives — Meri, Janelle, Christine, and Robyn — and his kids since being on the show? What has it been like to have personal, intimate relationships aired on screen as entertainment for thousands of viewers? These were the questions we were dying to know, and, luckily, we were able to go right to the source. 
The List sat down with Kody Brown for an exclusive interview to talk about Sister Wives and its 10th season, the impact the show has had on his family and relationships, and so much more. So sit tight and get ready for some questions to be answered, because Kody revealed to The List how Sister Wives has changed his life.
Sister Wives has been an opportunity for growth, according to Kody Brown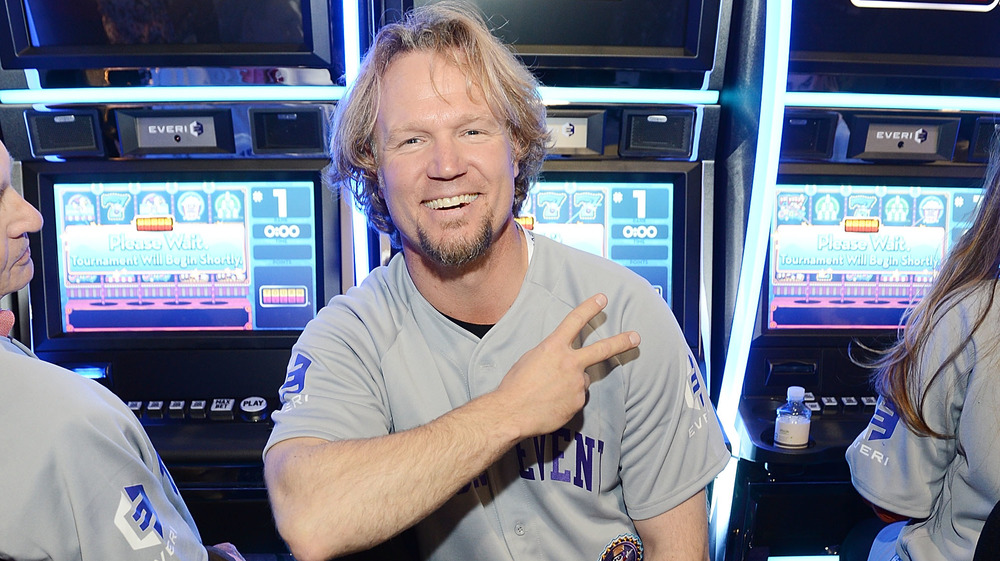 Denise Truscello/Getty Images
We asked Kody Brown what it's been like to watch himself on screen, and what the experience of having his personal relationships aired on TV has been like. "It's been exhilarating, humbling, and humiliating," Kody said. "I'm at a loss for words. It's been an experience." 
Kody explained that Sister Wives has served as an opportunity for growth — not just for his family, but for viewers as well. While it's had its challenges, the show has been a positive aspect of his life. "I look at it in this way. Very few people have an opportunity like this, and so you have to take it as a blessing," Kody explained to The List. "It's life changing. Not necessarily in all of the good ways, but yet it's extremely rewarding in some cases." 
Kody revealed that at times, it's been difficult to navigate the criticism and the opinions that people comment on social media, but he acknowledged that it has all been part of exposing his personal life to the world. "On social media, we got a lot of kick back, but in general, most people are inspired in spite of the fact that they see us, our inner struggle," Kody said. "Honestly, they see us just raw."
How has Sister Wives impacted Kody Brown's daily relationships?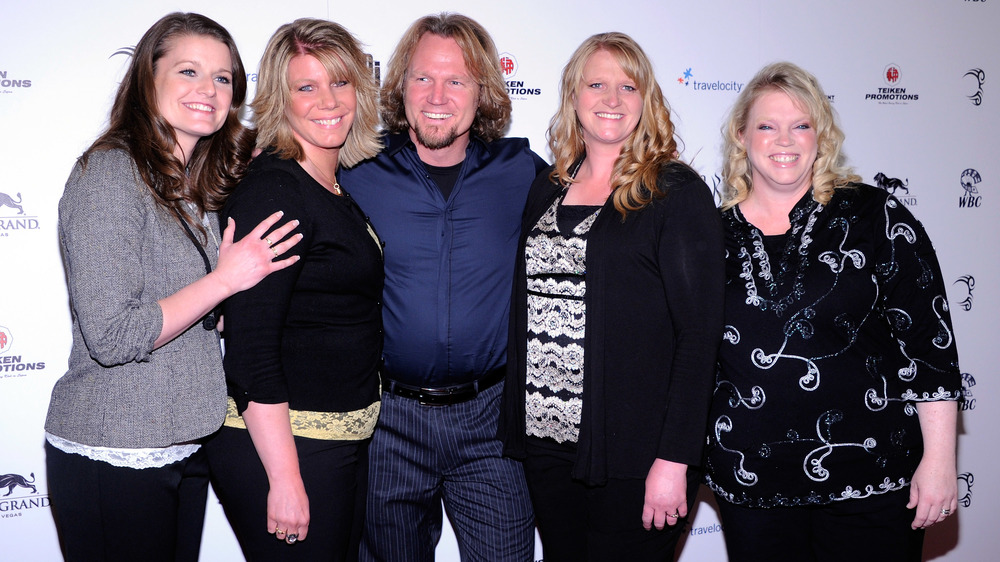 Ethan Miller/Getty Images
It's hard to say exactly how we would act if there was a camera documenting our every move, and Kody Brown revealed to The List that filming Sister Wives has had its impact on his daily life, his relationships, and how people view and interpret his marriages. "The experience has been a double-edged sword in that we're trying to expose our family and be totally honest, and yet, we're not the world's most functional family," Kody told The List. He further explained that there are "so many struggles" that he and his wives try to communicate to each other (sometimes unsuccessfully) that it "almost gets embarrassing." 
"There's five big personalities in this. The tendency is for humankind to pick sides, to take sides," Kody shared. "[Viewers] don't understand that me and my wives are on the same team and we're working out some struggles." So how has Sister Wives made things more complicated? Kody explained that many viewers have had a tendency to "pick a side" — Kody or his wives. But despite the push back and the complicated daily communication, Kody told The List that he and his wives are always "team Brown."
Kody Brown sees Sister Wives as a positive experience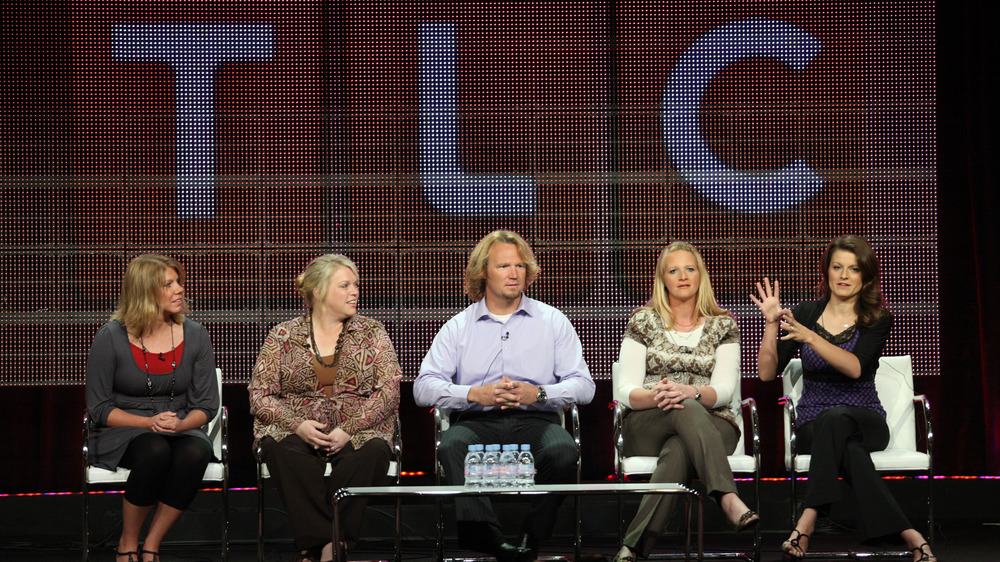 Frederick M. Brown/Getty Images
Whenever you expose parts of your life to the public — whether it's through social media, through your platform, and in Kody Brown's case, through television — everyone is going to share their opinion. Kody revealed to The List that being a part of Sister Wives has changed his life and his perspective on the public, that while he understands that pushback will always be an aspect of fame, he does his best to connect with the public. 
"I believe in the phrase that 'what you think about me is none of my business,' and yet, when you're in this position, you're trying to connect with the public, with people," Kody said. "When you're trying to make a connection, it's really tough to sit there and not let them share their opinion of you." Despite the unwarranted opinions or criticism that he's received, Kody told The List that he "smiles about it, mostly," calling the journey "a hell of a ride." 
"Every once in a while, I just want to say to my wives, 'don't you like what we're doing here?'" Kody said. "I'm an optimist. I just always have to say the good outweighs the bad." And it certainly has paid off, because Sister Wives remains one of the most engaging shows on TLC.
Sister Wives airs Sunday nights at 10 p.m. ET/PT on TLC.