How Much Is Jessey Lee From Bling Empire Really Worth?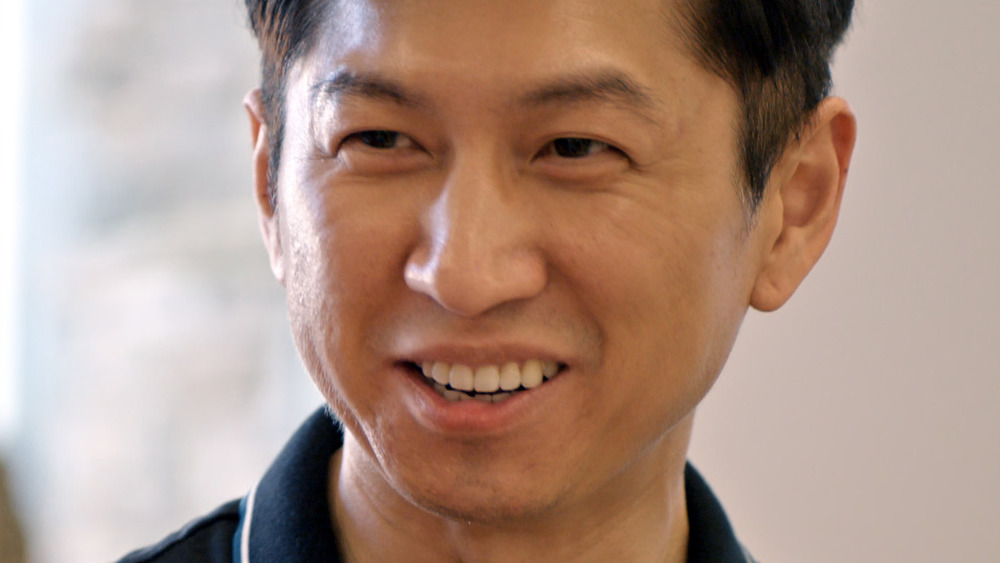 Netflix
Bling Empire has quickly become one of Netflix's most popular original reality series. The show follows a real-life set of friends living a Crazy Rich Asians-type lifestyle. There's high-stakes drama and lots of lavish scenes to take in. There's also a spot of romance courtesy of the show's favorite couple, denim heiress and almost pop-star Cherie Chan Siu-Ha and her businessman beau, Jessey Lee.
Cherie and Jessey break a lot of traditional rules of Eastern culture. Although the two share two children, Jadore and Jevon, they are not married (per Screen Rant). The show's first season actually takes place during Cherie's second pregnancy, with Jevon being born in episode three (per Bustle). The end of the season does offer some advancement in the couple's relationship, but the show's stars say they're really waiting for a post-COVID world to take the next step.
"I still have plans to give Cherie a proper engagement though. That is coming. With COVID it can be a little tricky," Jessey told The Wrap. "But I'm hopeful sometime this year — as COVID settles down with the vaccine — maybe the opportunity for me to actually come through with what I've had in my mind — the perfect proposal for Cherie."
Jessey was born into a family business empire
Though Cherie can certainly take care of herself, Jessey's professional life is nothing to laugh at. He's continued working with his family's furniture empire, Lee Furniture (per Screen Rant). Aside from the family business, Jessey Lee also has a serious investment portfolio, with investments in hospitality, tech, and more. Then, there's Religion Tequila, the liquor company that he and Cherie founded together (via The Sun).
Stars Offline clocks Jessey's solo net worth at around $20 million. Together, him and Cherie are the definition of a power couple. Their combined net worth is estimated to be $200 million (per Marie Claire Australia), and they're only looking to continue building from there, with their kids' futures in mind.
"Right now we're really focused on Religion Tequila and Bresatech," Cherie told The Sun. "Our family is in furniture and textiles. We're very focused on building a legacy for our children. We don't want to rely on our families."