Kate's Earrings May Hint At What She Thought About Harry And Meghan's Interview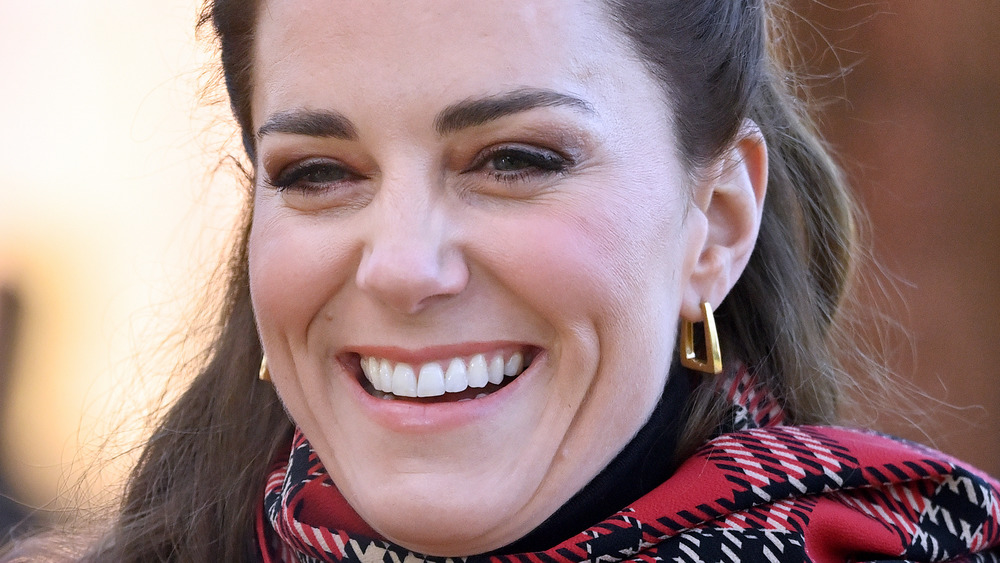 Pool/max Mumby/Getty Images
We can't imagine being Kate Middleton after Meghan Markle's interview with Oprah Winfrey. Because as viewers witnessed, and of course, as everyone was talking about the next day, Meghan revealed that despite what we thought we knew, it was Kate who made Meghan cry during wedding preparations in 2018, not the other way around.
Meanwhile, the Duchess of Sussex also made many other shocking claims about the royal family — most notably that a senior member questioned Archie's skin tone while Meghan was pregnant — reportedly leaving them in crisis mode (via People). Things got so bad, Meghan admitted she did not want to be alive. 
It's no wonder Kate likely needed a little support following the tell-all, which could be why she donned healing crystal earrings during a video call with rower Jasmine Harrison on International Women's Day, according to Page Six. The outlet reports the delicate Missoma drop earrings, which feature a pink-hued gemstone called rhodochrosite, cost a hearty $110.
According to Energy Muse, rhodochrosite, which is the color of love, offers wearers healing properties and encourages them to drop judgmentalness and adopt openness — which are emotions that Kate could clearly benefit from in the aftermath of the most-talked-about interview of the year.
Kate and Meghan both wear jewelry with hidden meanings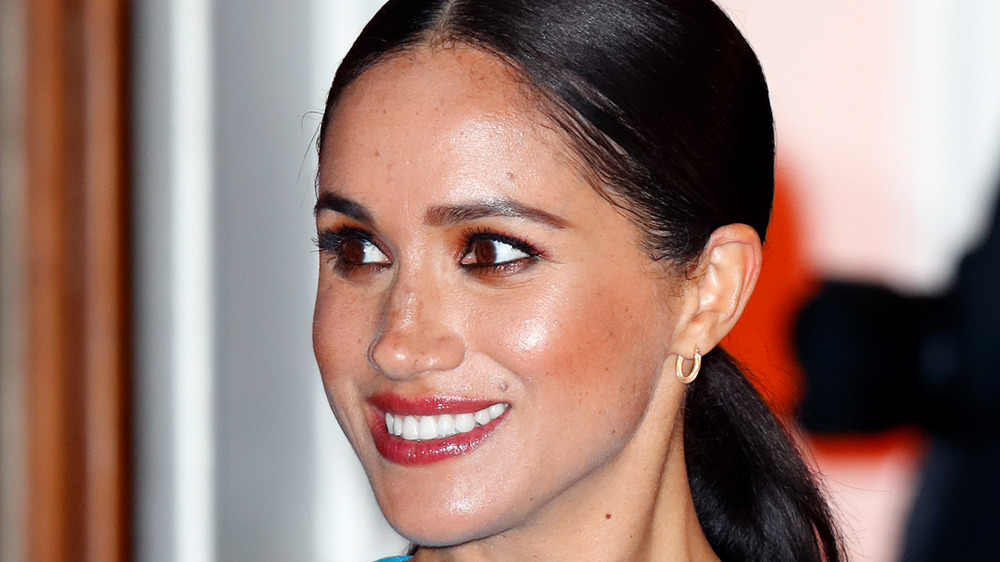 Max Mumby/indigo/Getty Images
Interestingly, it seems Missoma is a preferred jewelry brand not only for Kate, but for her estranged sister-in-law, Meghan. In fact, the wives Princes William and Harry are so fond of the unique baubles, Marie Claire dedicated an entire article to helping fans shop the looks by the women-owned company last year for Black Friday. Similarly, a sale on Missoma jewelry was profiled on Cosmo's site early this year, inspired by the royals' devotion to the brand. 
It's also worth noting that according to Hello, Kate often wears jewelry pieces with meaning behind them for important appearances. In one recent instance, the mom of three donned a lapis lazuli stone necklace. This purple gemstone, which is said to afford wearers wisdom and truth, was front and center during a call with nurses, who shared their pandemic experiences with the Duke and Duchess of Cambridge on the call.
Meghan is also known to wear jewelry pieces that signify certain meanings. In one instance, she adorned her fingers with rings that aimed to raise awareness of endangered animals in 2019. Meanwhile, the sisters-in-law may select affordable jewelry pieces — as opposed to designer options — to appeal to the general public.
Kate may need all the healing she can get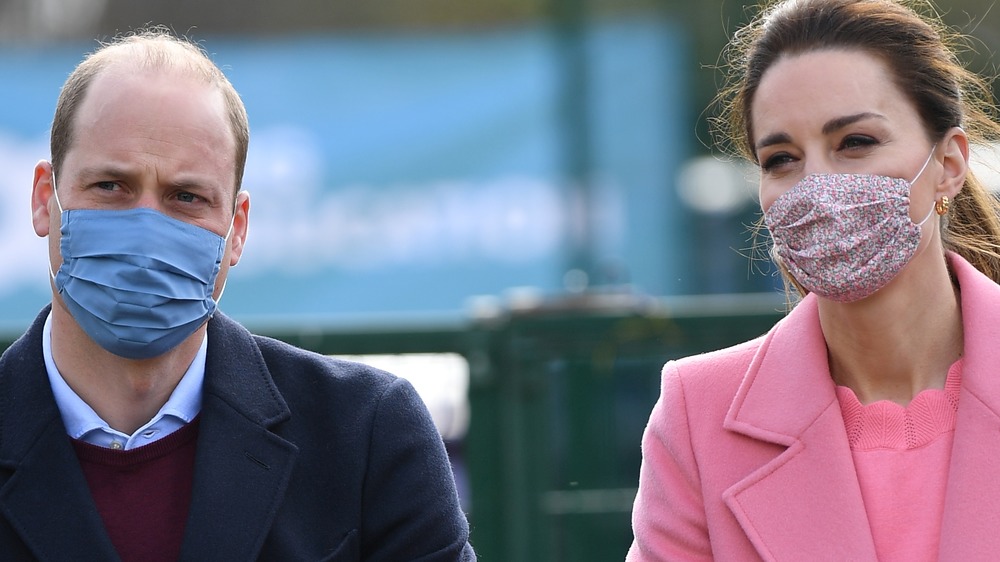 Wpa Pool/Getty Images
It may be worth noticing what jewels Kate wears in the coming days and weeks, as new reports indicate tensions are still high in the royal ranks. Consider that Us Weekly ran a story indicating Kate and Megs have not spoken directly to one another in a year! 
It also seems that Prince William has been put on the defense following Meghan and Harry's revealing interview, insisting on Thursday, March 11, 2021, that the royals are "very much not a racist family" (via Page Six). Meanwhile, William admitted he and his little brother have not spoken since the sit-down with Oprah but noted he planned on connecting with the Los Angeles-based Harry soon.
All of this to say that if Kate can get a tiny boost from a healing piece of jewelry, we don't blame her! In fact, she may want to bulk up on rhodochrosite and lapis lazuli for that matter.