Royal Experts Reveal Why Meghan Markle Had To Hand Over Her Passport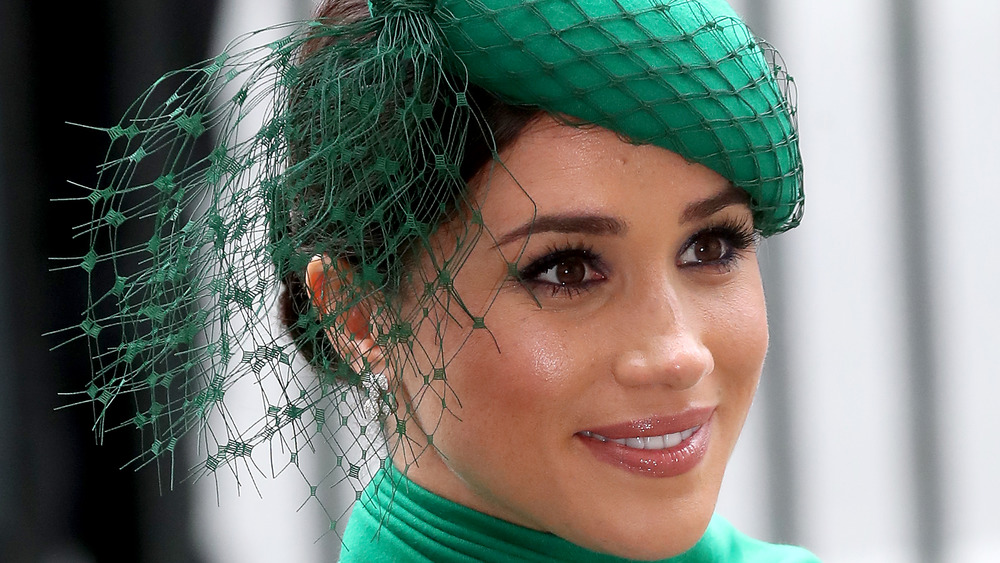 Chris Jackson/Getty Images
While Meghan Markle shared her mental health struggles to Oprah during her CBS special alongside Prince Harry, many viewers were struck by her seeming lack of freedom. Markle noted that she had very infrequently left the house and had little to no say in her experience (via Insider). Perhaps the most jarring of the revelations, however, the Duchess of Sussex said that she didn't have access to her own passport, car keys and driver's license.
According to Page Six, the expectant mother-of-two said that she had "turned over" those documents and items when she moved into the palace. While the royal family has yet to comment on those claims, the BBC offered a few theories as to why this would be the case. Historian for the Netflix series The Crown, Robert Lacey, told the outlet, "Meghan had to hand in her driving license under security rules. If she went out driving on her own, she would not be protected."
Obviously traveling as a royal is much different than traveling in coach, and the family's handlers deal with all of the traditional measures like checking bags and stamping passports. However, another royal expert notes that she's not sure why they would take the family's passports because they have to show them upon entry into another country. Robert Finch offered a different perspective, saying, "Sounds as if it fitted Meghan's narrative of being trapped and isolated, but really was routine, and probably anything would be accessible to her if she wanted it.
The team likely kept their passports for safekeeping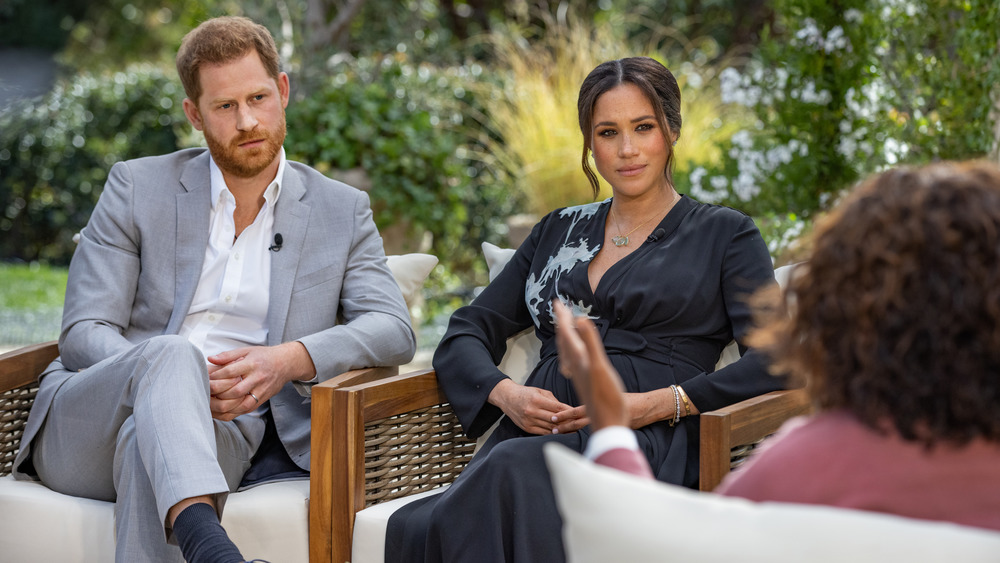 Handout/Getty Images
Since security for the royal family is of the utmost importance, their seemingly strange protocols may likely be for unknown reasons. The BBC explains that the British public is largely kept in the dark about the Windsors' security. However, Finch notes that "one assumes that royals' valuable personal documents are kept in a safe or safes — under the eye of the overall palace security."
Page Six reports that Markle claimed her items never came back into her possession until she and Harry left for North America. "When I joined that family, that was the last time, until we came here, that I saw my passport, my driver's license, my keys," the Duchess lamented. Underpinning a loss of personal freedoms, the former actress likely would not have had proper protection if she drove by herself, Lacey contends. Certainly an undertone of the interview, both Meghan and Harry both noted feeling "trapped" and that other members of the family have little say in their own lives.
While the public awaits more clarification on specific aspects of the interview, most are acutely aware that they may never learn the truth — whether it's due to personal reasons or for their own security. Now that the Sussexes live in North America, the couple foot the bill for their security, making matters of their financial status even more complicated.
But, the Duchess can now drive herself and locate her passport, giving her the sense of freedom that she deeply missed.