Don't Expect Meghan Markle's Second Pregnancy To Slow Her Down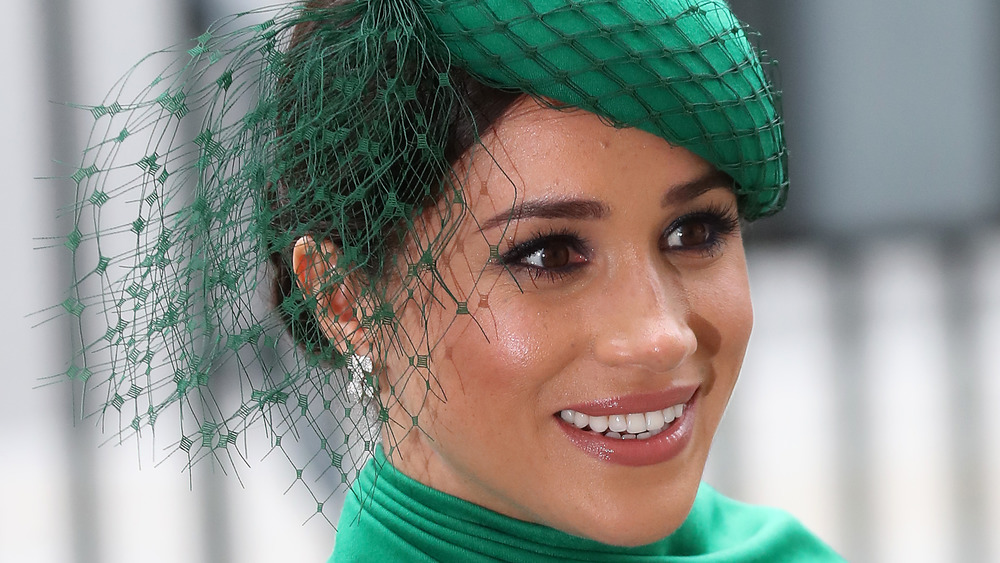 Chris Jackson/Getty Images
News of Meghan Markle's second pregnancy sent waves of excitement through royal circles. But, following the couple's departure from the U.K. and the royal family, many wonder exactly where they stand with their relatives across the pond everywhere. As for how the activist-turned-royal mother-to-be will move through her second pregnancy, many harken back to when she was expecting her first child, Archie Harrison, for clues. 
The List spoke with Kinsey Schofield, founder of ToDiForDaily.com, a website about the British royal family, about how the Duchess of Sussex will likely update her schedule while she carries her baby. "Don't expect Meghan Markle to slow down during her second pregnancy," Schofield said. "In 2018, and while pregnant, Markle completed nearly 100 royal engagements."
While royal life has certainly changed for the duchess and her husband, it appears that Markle will likely stay on-task with her new endeavors. "While their job descriptions and expectations have changed dramatically since stepping down as senior royal members, Meghan's dedication to community service and spotlighting charities on her radar remains a priority," Schofield offers. Whether those engagements shift to mostly virtual support and appearances remains to be seen. Plus, after miscarrying last year, the couple will likely take extra precautions this time around.
Meghan Markle's main concern will likely be privacy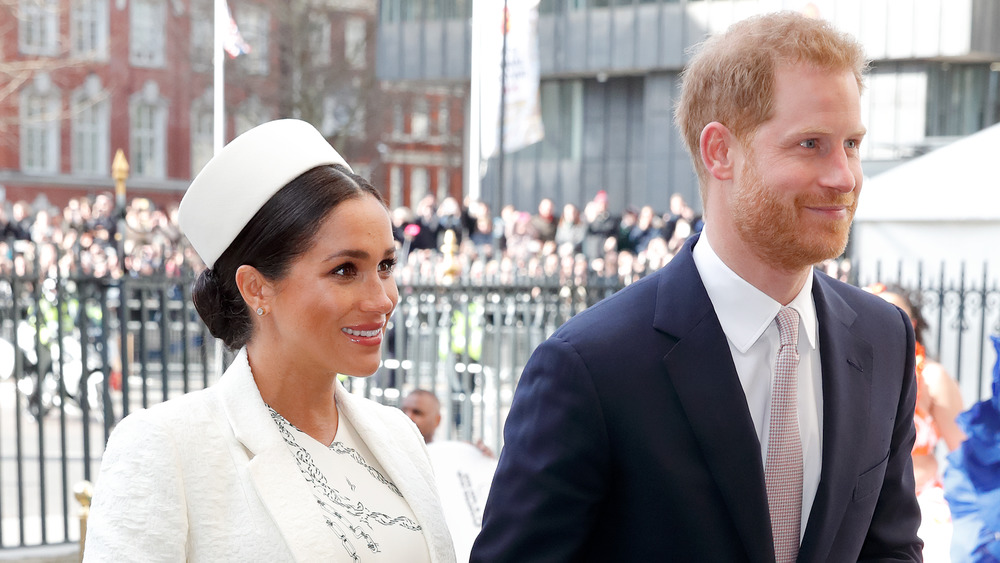 Max Mumby/indigo/Getty Images
Beyond staying safe through her second pregnancy during a global pandemic, the Duchess of Sussex will likely focus heavily on her privacy and that of her growing family. "Prince Harry and Meghan Markle will do everything they can to protect their privacy during a time that typically attracts large amounts of paparazzi attention," Schofield admits. "But, I believe that Meghan will give fans access to her pregnancy through her own media outlets."
Since the pair have been relatively quiet on social media since leaving the United Kingdom, many fans aren't holding their breath when it comes to staying updated via that medium. But, Markle and Prince Harry have recently launched their new podcast and landed deals with entertainment powerhouses like Netflix and Spotify, which may offer the details fans are looking for. "Perhaps they will share casual updates through their Spotify podcast or produce content targeted for Moms via Netflix," Schofield adds.
As far as the couple's charities and new business ventures go, Markle's second pregnancy likely won't slow down her schedule much more than it already has. After the couple revealed that Meghan would not accompany her husband back to his home country this summer, many speculated that family drama was to blame. However, Markle's pregnancy likely has a lot to do with her decision to stay behind with their young son.
While she'll be safe at home in California, Markle will likely continue her work. "The Duchess will continue to seek meaningful virtual summits to participate in and will likely continue to celebrate change-makers through highly vetted media appearances."