Dionne Warwick Weighs In On Meghan And Harry's Tell-All Interview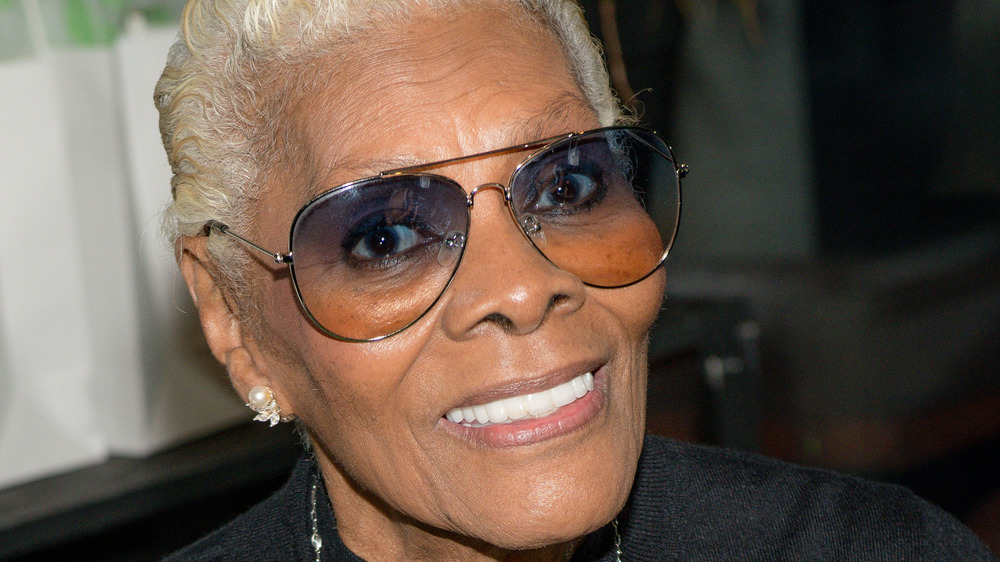 Marcus Ingram/Getty Images
Meghan and Harry's Oprah interview has the entertainment industry talking like they'd just swept the 2021 Oscars. Their interview got standing ovations from Meena Harris, Gabrielle Union-Wade, Jameela Jamil (who cracked down on Piers Morgan's vilification of Meghan), and Hugh Jackman, among others.
The music industry is also beginning to weigh in. Beyonce has formally thanked Meghan for her "courage and leadership" on her website. And, yes, American music legend Dionne Warwick has an opinion about Meghan, Harry, and Oprah, too. Unlike the rest of the universe, she didn't tweet it out. That's no surprise. For one, Warwick may or may not write her own tweets. It's a mystery, says Los Angeles Times. And for two, Dionne Warwick's Twitter feed seems largely dedicated to writing quirky Twitter bios for other Twitter users. (Has Warwick written you a Twitter bio yet? If not, where have you been?)
When Warwick didn't react to Meghan and Harry's bombshell interview on social media, Page Six took things into its own hands, reaching out to Warwick, personally, to get her feedback.
Dionne Warwick might have done things differently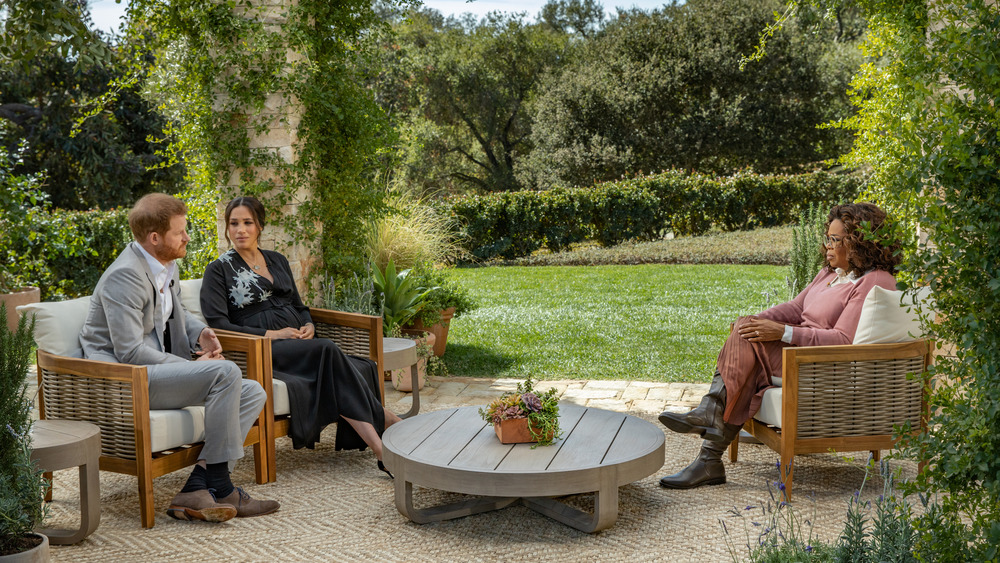 Handout/Getty Images
For the iconic Warwick, the interview wasn't exactly her style. "I, personally, felt that it was a little invasive and I think it could've been handled in another fashion," Dionne Warwick told Page Six. But ultimately, she reflected, it was also the Duke and Duchess of Sussex's prerogative to handle it the way they wanted to. "This was a choice that Harry and Meghan made, and if they felt that it was okay to probe as deeply as Oprah did, then who am I to make any comment on it at all?," the songstress said. For Oprah, with whom Warwick had previously sat for an interview with, the legend had nothing but positive feedback. "Oprah was doing what she does best," she told the media outlet. 
For what it's worth, Warwick's thoughts about Meghan and Harry's bombshell interview aren't those of an outsider. She has a history with the British royal family. According to Biography, in 1968 she became the first African American woman to perform for Her Majesty, Queen Elizabeth II.