Piers Morgan Has Something To Smile About On His Final Day At Good Morning Britain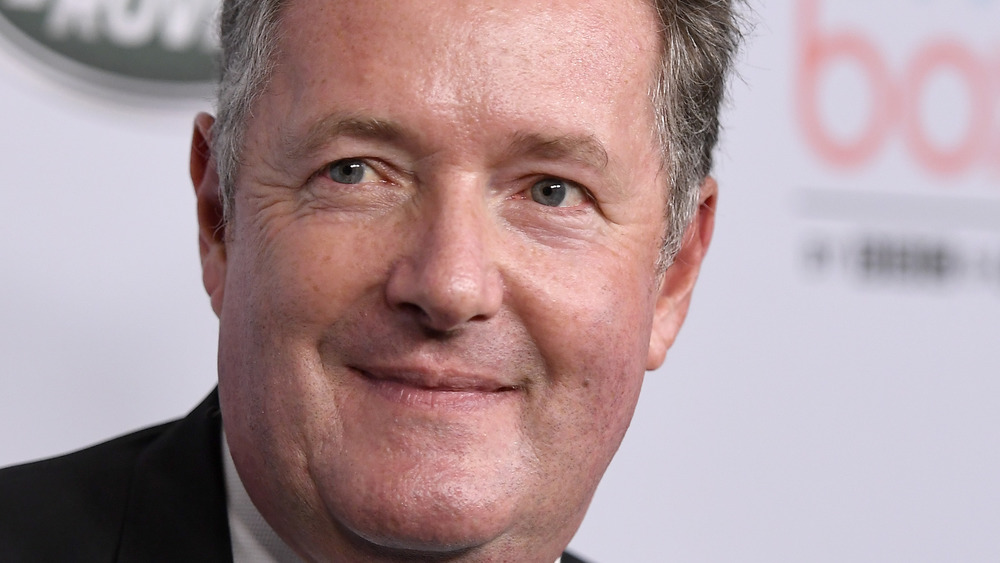 Frazer Harrison/Getty Images
Controversial and outspoken TV host Piers Morgan recently stepped down from his gig at Good Morning Britain after he made senseless comments about "not believing" Meghan Markle after she spoke of mental health issues and past suicidal thoughts in her and Prince Harry's tell-all interview with Oprah. The 55-year-old broadcaster — who is infamous for his polarizing opinions on current events and trending topics — has been under constant scrutiny by people across the globe ever since he walked off the set of his show after co-host Alex Beresford called him out on live television on March 9.
"I understand that you [Morgan] don't like Meghan Markle, you've made it so clear a number of times on this program," Beresford told Morgan (via ITV). "And I understand that you've got a personal relationship with Meghan Markle, or had one and she cut you off. Has she said anything about you since she cut you off? I don't think she has, but yet you continue to trash her." Shortly after Morgan stormed off set, it was announced that Morgan would leave the show indefinitely (via BBC).
Despite his dramatic 'Good Morning Britain' exit, Morgan is proud of his last day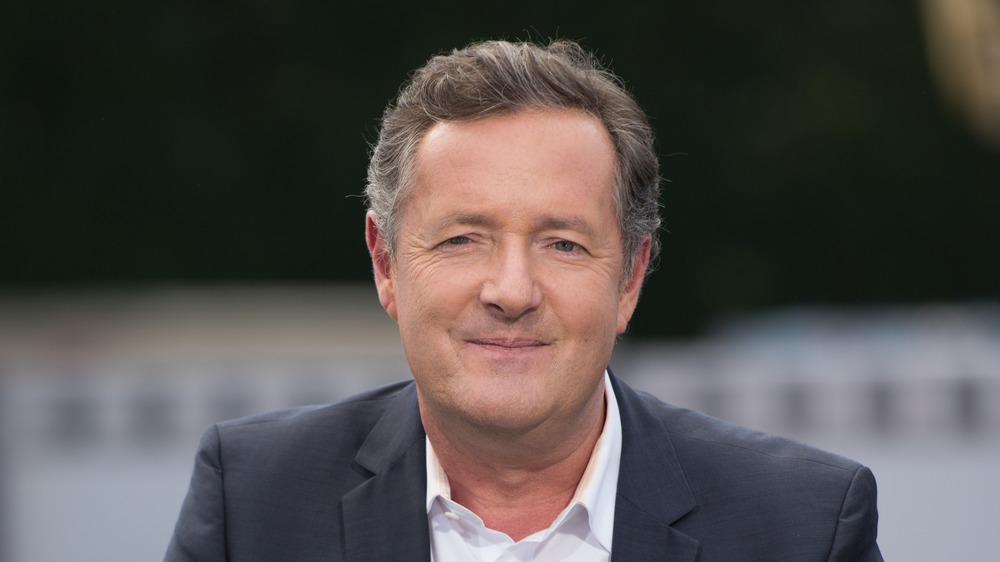 Noel Vasquez/Getty Images
Morgan took to Twitter on March 10 to reveal that he had achieved a personal goal during his final episode. "I had one goal when I joined @GMB – beat @BBCBreakfast in the ratings. On my last day, we did it," he wrote. "That was down to the hard work & dedication of the whole team. They don't all agree with me, some don't even like me, but we were a team..and we won. Thanks guys. I'll miss you."
Per Deadline, Morgan's final episode drew in 1.29 viewers, narrowly beating out their competition, BBC Breakfast, which had a total of 1.25 viewers. Just one day after Morgan's final segment on Good Morning Britain, Piers defended his statements about Meghan Markle and didn't appear to have changed his opinion, despite the backlash he received for his remarks. "On Monday, I said I didn't believe Meghan Markle in her Oprah interview. I've had time to reflect on this opinion, and I still don't. If you did, OK. Freedom of speech is a hill I'm happy to die on. Thanks for all the love, and hate. I'm off to spend more time with my opinions," he wrote.
If you or someone you know is struggling with mental health, please contact the Crisis Text Line by texting HOME to 741741, call the National Alliance on Mental Illness Helpline at 1-800-950-NAMI (6264), or visit the National Institute of Mental Health website.