Kayleigh McEnany Finally Has Something Good To Say About The Biden Administration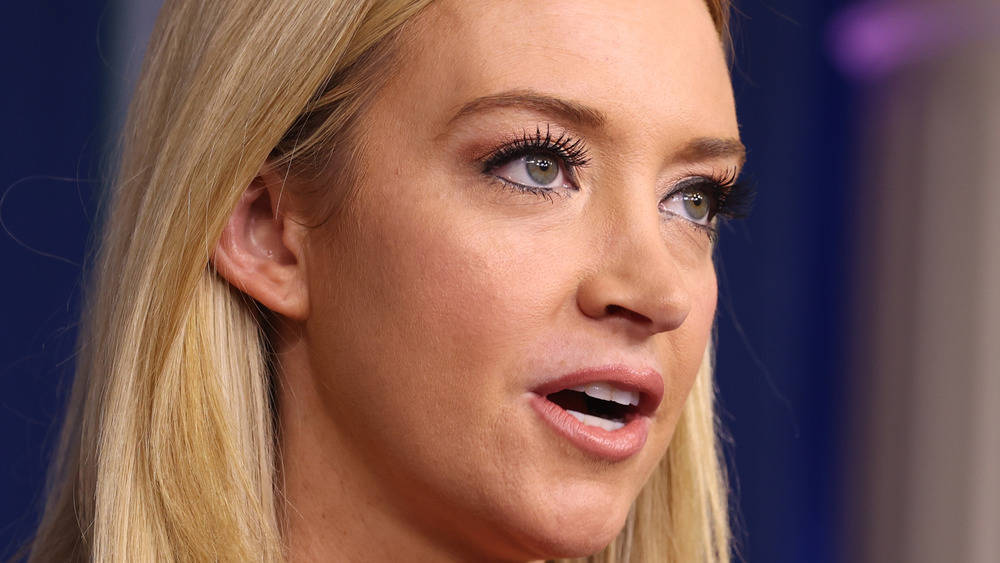 Tasos Katopodis/Getty Images
Kayleigh McEnany, former White House press secretary for Donald Trump, has not held back in her opinions of the Biden administration, tweeting things like, "The Biden administration has created an immigration crisis on our border. They refuse to call it a crisis, though apprehension numbers are worse than the 'crisis' Biden/Obama/Pelosi acknowledged in 2014!" 
In her new job with Fox News, McEnany has accused Biden of avoiding the press (via Fox News) and gave her opinion as to why President Biden has yet to hold a formal news conference. "I think his staff does not have faith that he can stand at the podium and have a press conference the way President Trump did many times," she said (via Fox Business).
So, it was surprising to hear she had something positive to say about Joe Biden with her latest tweet. "FINALLY the Biden admin recognizes the Trump admin's unprecedented vaccine work," she wrote, also citing positive comments from Andy Slavitt, White House senior advisor for COVID-19 response, including," Trump administration made sure we got in record time a vaccine."
Biden's coronavirus response advisor confirmed the goal is to keep looking forward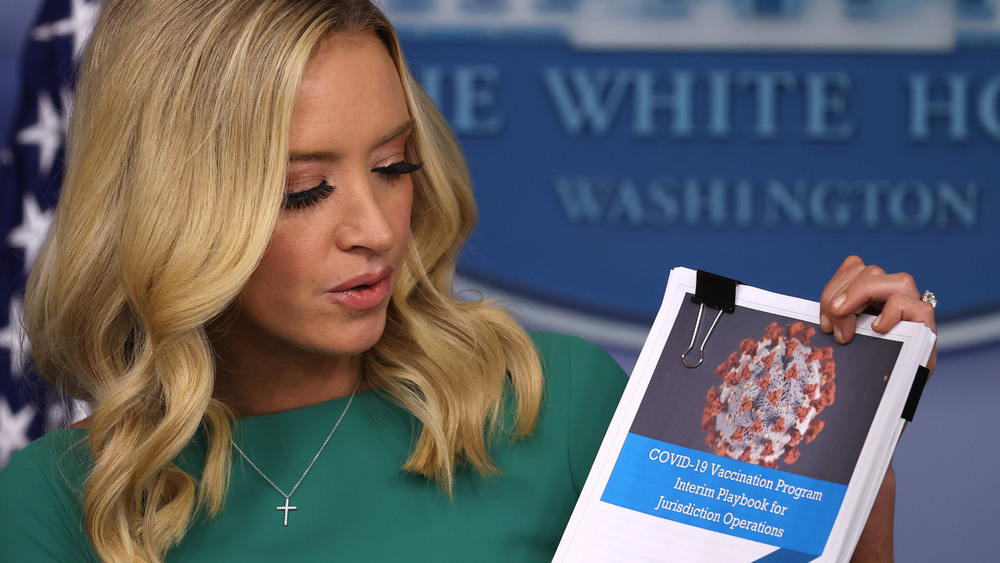 Tasos Katopodis/Getty Images
Granted, the tweet is more praise of Trump than of Biden, but still, she's right that all of those things were said about Trump by someone in the Biden administration. Slavitt, who worked with the Obama administration on healthcare.gov and has joined the Biden COVID response team (via CNN), did, indeed, make an appearance on Fox News and in talking about the Biden COVID-19 response gave credit to the Trump administration. He also said that when Biden addresses the nation on Thursday night (March 11), he wouldn't necessarily be thanking Trump, saying, "[Biden] will try to look forward and talk about the commitments that he has made and that we've got to make to getting the country vaccinated, to getting people back up and standing" (via Politico).
This acknowledgement of the Trump administration's role in vaccine development also comes after Donald Trump released a statement essentially taking credit for the vaccines. "I hope that everyone remembers when they're getting the COVID-19 (often referred to as the China Virus) Vaccine, that if I wasn't President, you wouldn't be getting that beautiful 'shot' for 5 years, at best, and probably wouldn't be getting it at all," the statement read (via Boston Herald). "I hope everyone remembers!"