Royal Photographer's Shocking Claim About Meghan's Influence On Harry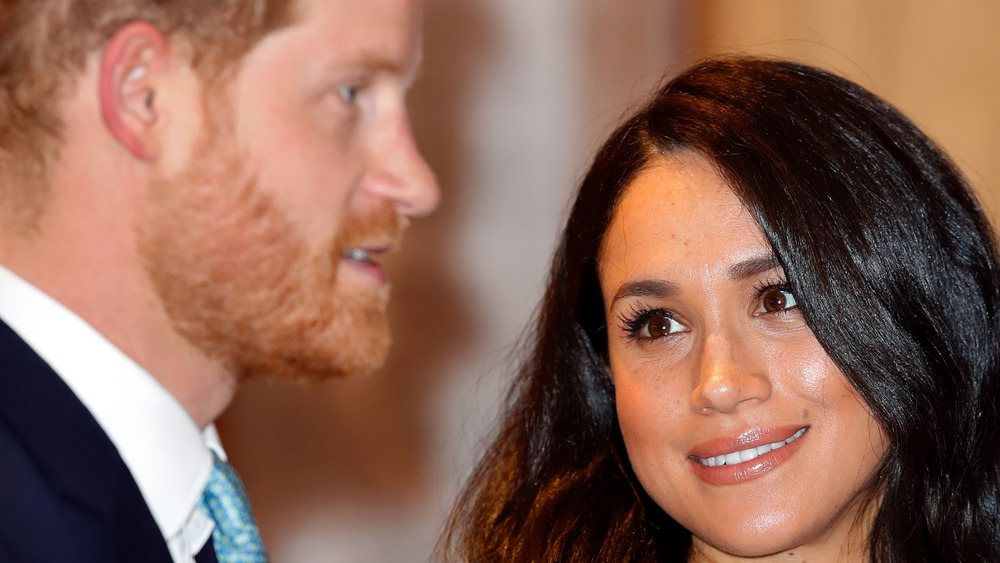 Max Mumby/indigo/Getty Images
It feels like a lifetime since Meghan and Harry's explosive interview with Oprah Winfrey broke (really, it's only been four days), but the dust still hasn't settled. Harry and Meghan opened up about their harrowing experience with the royal family and touched on serious topics. Meghan dropped the biggest – and most heartbreaking – bombshell of the night when she shared the impact that constant scrutiny from the UK press and a lack of support from the royal family had on her mental health (via CBS). Their two-hour conversation, which drew in over 17.1 million viewers in the U.S., left people wondering how the royal family would respond to these serious claims, according to CNN.
It also divided viewers in the U.S. and UK, with American audiences favoring the couple more while British audiences had a mixed reaction (via Yahoo). Among their critics was UK lawmaker Zac Goldsmith, the Minister of State for Pacific and the Environment, who slammed Harry for his part in the interview (via The Guardian). In response to a tweet by ITV News royal editor Chris Ship, who said Harry and Meghan "dropped bomb after heavy bomb on Buckingham Palace," Goldsmith slammed Harry, writing, "Not 'Buckingham Palace' — Harry's family. Harry is blowing up his family. 'What Meghan wants, Meghan gets.'"
Turns out Goldsmith isn't the only one with a lot to say about the couple's interview.
Royal photographer claims that Meghan changed Harry for the worse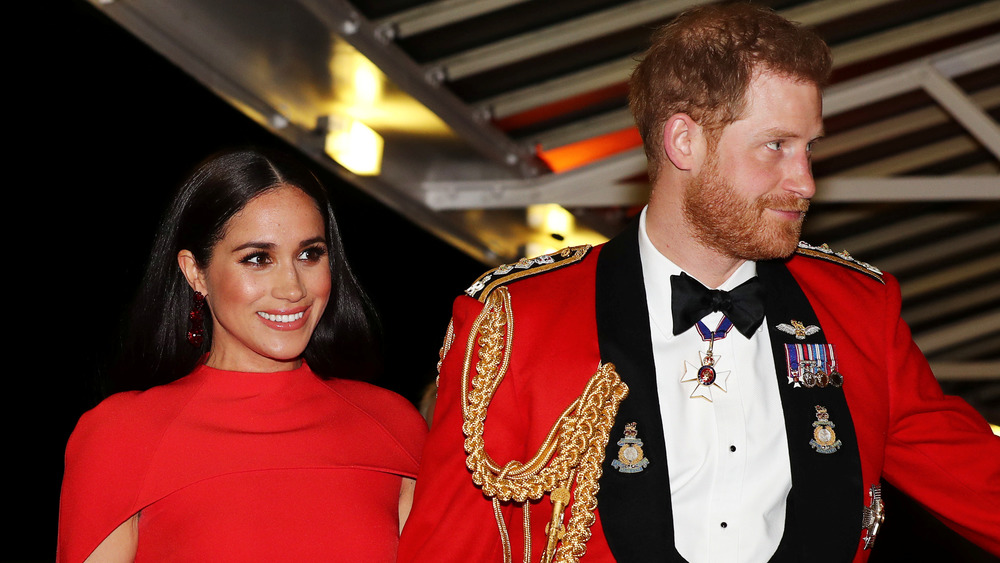 Wpa Pool/Getty Images
Veteran royal photographer Arthur Edwards claims that Prince Harry once had a positive relationship with the UK press, but it only turned ugly when Meghan Markle came into the picture, per The Royal Observer. In his scathing comments, he contrasted Harry's opinion of the press now versus years prior and shared an anecdote about getting drinks with Harry. "After every tour, we would go to a pub or a bar and we'd all have a drink with Harry for about an hour, hour and a half, and then Harry would pick the bill up," he explained.
Edwards has photographed the royal family for The Sun, one of the UK's biggest tabloids, since 1975 and added that he enjoyed taking pictures of Harry and Meghan until Harry became "unbelievably miserable" and refused to engage with the media after marrying Meghan (via The Royal Observer). He takes it further, stating that he originally thought highly of Meghan, calling her a "great ambassador" for the UK and that she "brought a new store in spirit to the royal family." But those opinions were short-lived when, according to Edwards, Meghan's influence on Harry eventually tore him from the royal family and the country.
Inside Harry and Meghan's complicated relationship with the British press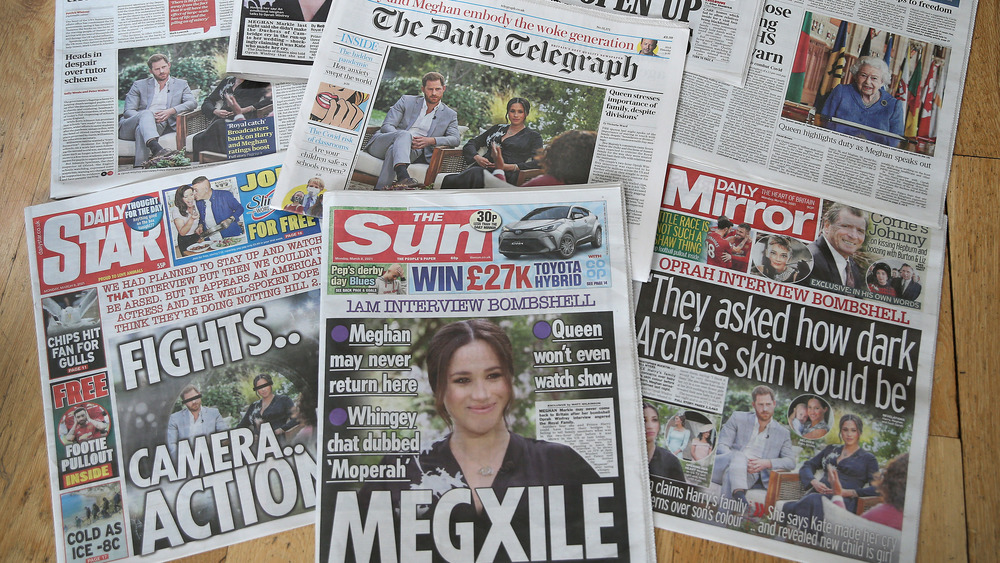 Chris Jackson/Getty Images
Despite Edwards claims, it probably surprises no one that Harry and Meghan have had more of a hate/hate relationship with the press over the years, particularly when taking into account the sheer number of headlines generated to seemingly target Meghan's race. These include Daily Mail's 2016 headline: "Harry's girl is (almost) straight outta Compton: Gang-scarred home of her mother revealed – so will he be dropping by for tea?" (via CNN). Racially charged coverage like this dominated Meghan's entire time in the palace.
According to Glamour, Harry and Meghan also sued the British press for multiple invasions of the couple's privacy, including publishing a letter that Meghan wrote to her father after her wedding and an older claim that the press hacked into Harry's voicemails back in the 2000s. In a 2017 BBC documentary on Princess Diana, titled Diana, 7 Days, Harry expressed how deeply his mother's death and the paparazzi's role in it impacted him (via Independent). "I think one of the hardest things to come to terms with is the fact that the people that chased her into the tunnel were the same people that were taking photographs of her while she was still dying on the backseat of the car," he said.