Where Sister Wives' Meri And Kody Brown's Relationship Stands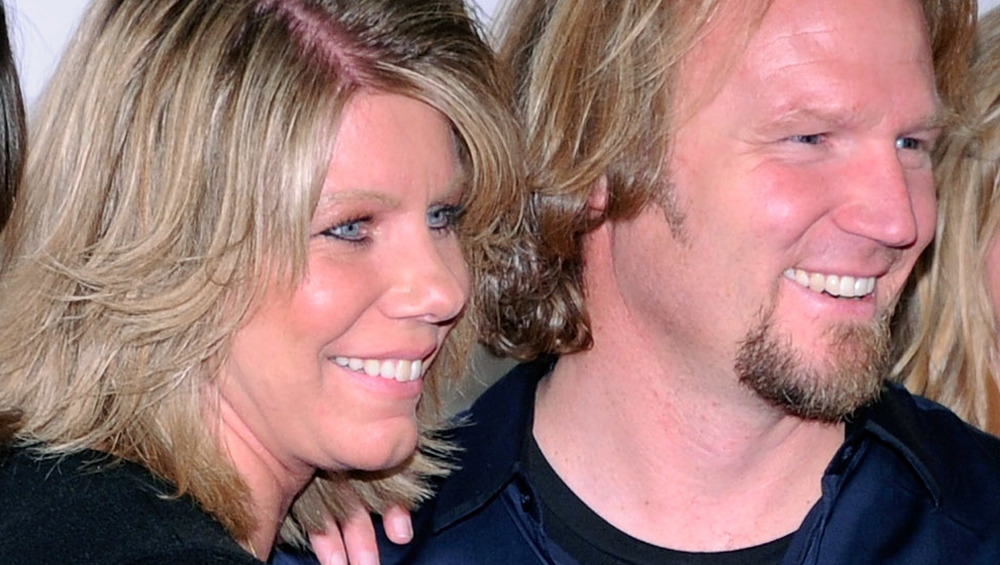 Ethan Miller/Getty Images
Sister Wives spoiler alert — Meri is still married and divorced to Kody (via Us Weekly). While spiritually the two are still together, the status of the relationship is actually so much more complex. As a quick recap: Meri and Kody Brown married legally in 1990 (via People). In 2014 the couple legally divorced so that Kody could marry wife No. 4, Robyn, but stayed together as spiritual spouses. In 2015, Meri was entangled in a catfishing scandal which added to existing stresses in their marriage over the years to create a perfect storm of unhappiness for the two. Fast forward six years and things still aren't right.
Reflecting on the fallout from the scandal, Meri told Us in 2021, "I made the decision to stay. This is my family. At that point, six years ago, my decision was to stay and figure it out. This is where I made the commitment. And this is where I am." We can't help but notice that words like "love" and "happiness" seem few and far between when Meri talks about her significant other.
A commitment made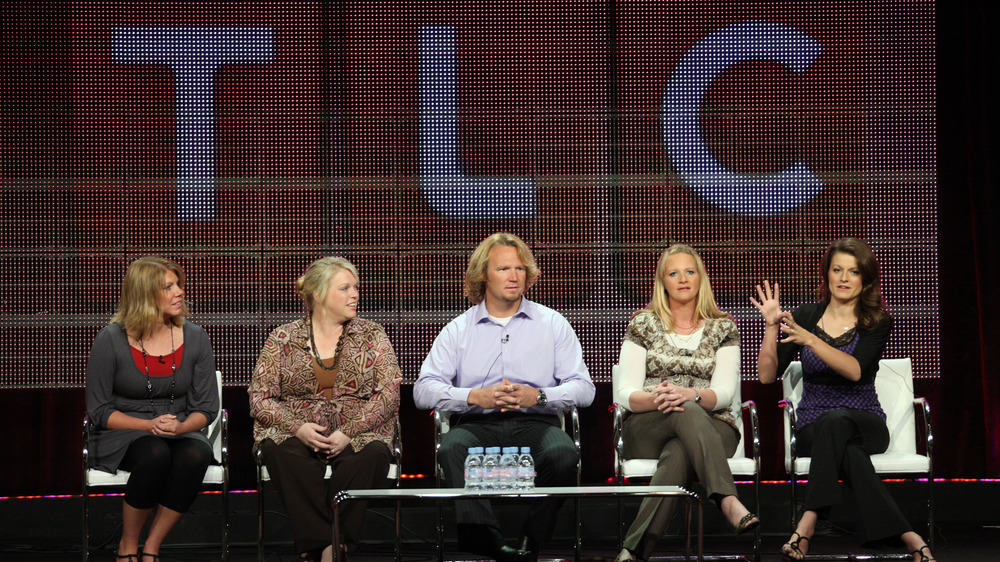 Frederick M. Brown/Getty Images
Both Kody and Meri Brown of Sister Wives refer to the times since the 2015 scandal as having put them in a "very dark place," but Kody doesn't believe he has the right to call it quits. "In plural marriage, I don't feel like I've got the right to say, 'This is over, this is ending. I have dominion over my own body and where I'm at but I'm not in a place where, like, I can say, 'Hey, I'm divorcing you.' I can't do that," says Kody (via Us Weekly). The couple have both commented on their series and in interviews that their relationship needs work, but 2020 threw in another wrinkle with COVID and the need to social distance — something not so easy in a plural marriage. Says Meri, "How can we work [on] our relationships if we can't even see each other to talk to?" (via People).
Still for now, the couple are still together. Meri goes to great lengths to clarify a statement made this past December when she said she was "done" elaborating; she meant done with rehashing the past — not done with Kody. Meri explains the out-of-context statement was "...me saying where we were and what had happened was done and over, and now we need to figure out a new normal for us [and] figure us out" (via Us Weekly).
As a "new normal" may be the motto for many of us this 2021, we wish Meri luck on finding a way towards love and happiness, wherever it may be.