Nearly 19% Of People Want This Vintage Hairstyle To Make A Comeback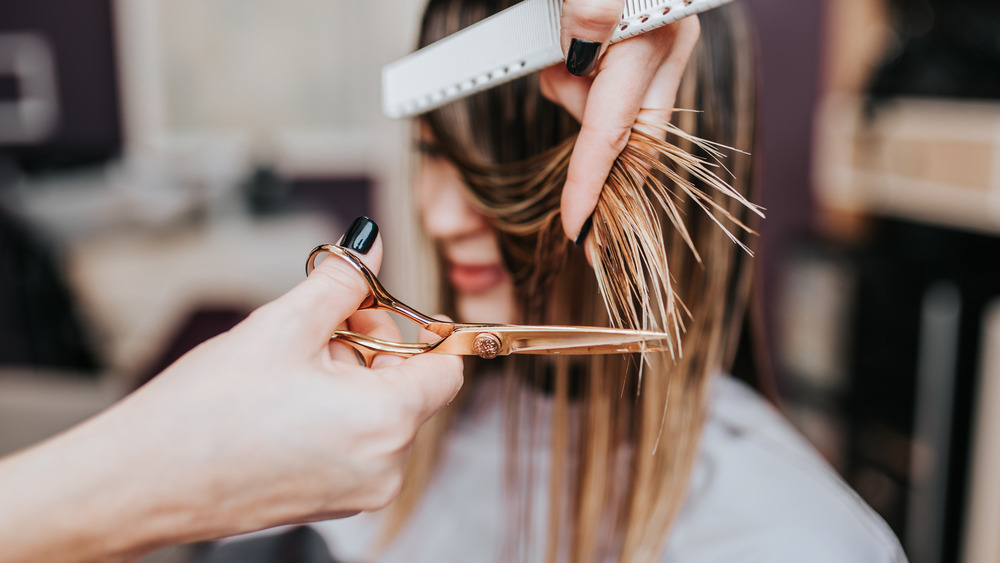 Shutterstock
Everything old is new again when it comes to style. First, mom jeans made a triumphant (and somewhat surprising) comeback, and those Ugg boots you wore over the decades never really left. Suppose you saved your clothes from high school. In that case, your kids or nieces and nephews (present or future) will probably enjoy picking through them by the time they're in high school because, over the ensuing decades, those items become vintage and fashionable once more. 
Just like clothing, hairdos like the bob also go in and out of style. Scrunchies flew back onto the scene a few years ago, and first lady Jill Biden wore one as she shopped for Valentine's Day this year. Even the mullet for women slowly crept back into style, as evidenced by Miley Cyrus' current haircut, but there are some hairstyles that you wish would become stylish again pronto. 
The List conducted a survey of 652 people in the United States, asking which vintage hairstyle needs to make a comeback as soon as possible, and the results will surprise you.
The top most-desired vintage hairstyle will surprise you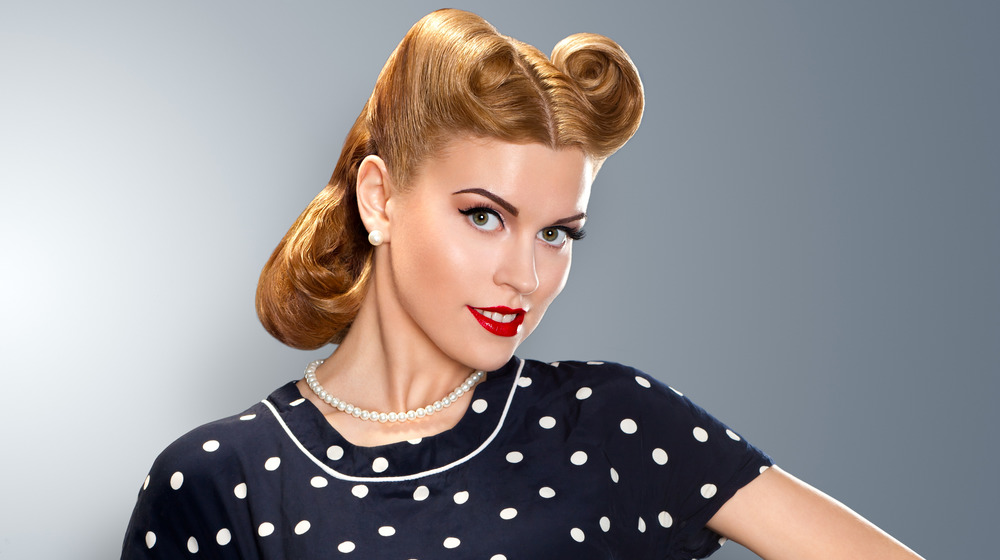 Shutterstock
While the gorgeous victory rolls featured in the photo above didn't make the official poll, the hairstyle did receive a healthy number of write-in votes. The hairdo that the least number of people wanted to see return was the poodle cut, which logged a mere 4.75 percent. Actress Lucille Ball made the iconic close-cropped, curly 'do most famous (via Hair & Makeup Artist Handbook), but it seems like most of you aren't ready to see it return in 2021.
The easily recognizable beehive got the fourth-least votes, with 13.65 percent of people hoping to see the piled-high bouffant from the 1960s return. Hitting numbers three and two respectively was pin curls and the side ponytail. The coils created by using bobby pins received nearly 19% of the ballots cast, while the quintessential side ponytail from the 1980s grabbed a respectable 22% of voters' imaginations. The good news is, Hairstyle Camp created 30 updated versions of the hairdo to try in 2021. 
However, the winner of the hairstyle people most want to see have a comeback is feathered hair. According to Formulate, the ethereal 1970s style made famous by the television show Charlie's Angels starring Farrah Fawcett changed hair history forever. It looks like a large portion of you hope the high-maintenance hairdo returns soon.