What You Don't Know About Chika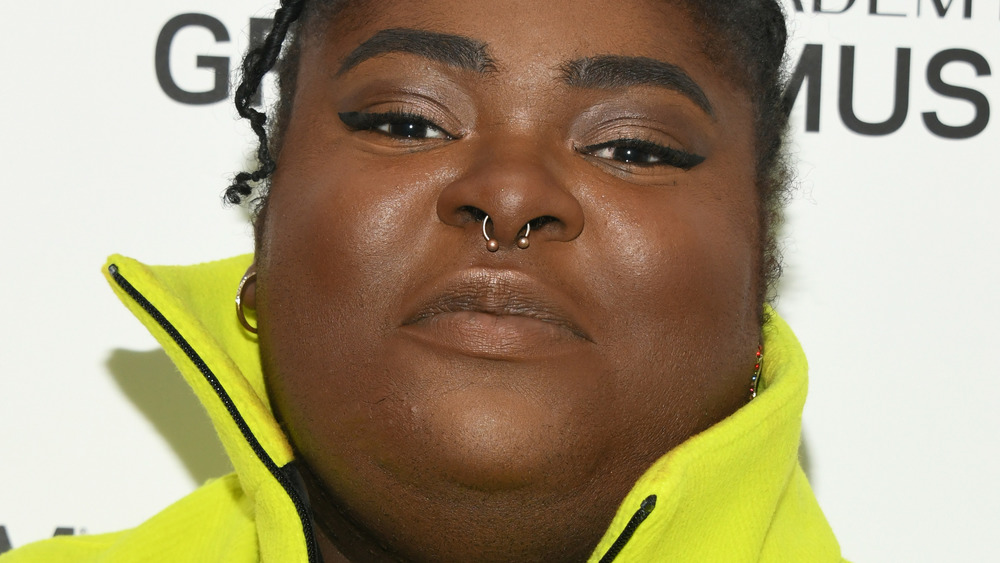 Araya Doheny/Getty Images
Chika is the Alabama-born artist who has taken the music world by storm the last couple of years. She's been nominated for Best New Artist at the 2021 Grammys alongside Megan Thee Stallion, Doja Cat, and Phoebe Bridgers. Uproxx Music described her debut album, Industry Games, as "one of the moments that utterly dismantles half-baked complaints that 'women can't rap.' Chika raps better than even the best rappers; her rise was precipitated by high-concept viral videos of rapped open letters to tarnished heroes and praise of her skills from her predecessors." She took a serious leap of faith in her music career, and it's paying off.
Chika — real name Jane Chika Oranika — was born in Montgomery, Alabama, according to Rolling Stone. NPR notes that while it might seem like she's gained massive success out of nowhere, Chika started her career by covering songs and posting responses to some of the most famous people in the music industry.
Teen Vogue reported that in 2018, she went viral after posting a video entitled "A Letter To Kanye Omari West." She called out West for his public endorsement of Donald Trump and told the publication, "I wrote it from the perspective of what everyone was thinking in that moment and I just remember writing it and getting chills."
Since then, she's gone on to share her journey to fame through her work. But here are some things you may not know about Chika.
Chika started singing at a young age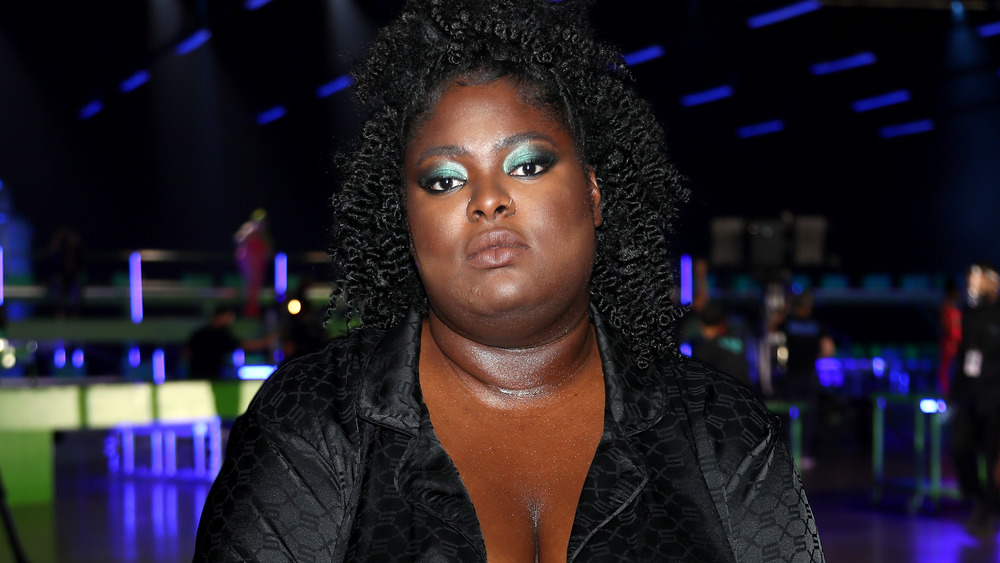 Jerritt Clark/Getty Images
Many have noted that Chika found fame and success at a seriously young age. However, she told Time, "I started writing poetry when I was 11 and I started singing, incorporating raps and spoken word into songs since I was a kid, like middle school." She told Interview Magazine that she remembered finding Wale's music.
"I was maybe seventh grade. And I just was like, 'Oh, a Nigerian man who raps and he's really good at it and makes good songs?' It was all the rage to know an artist and stan that artist, so I was like, 'Wale's my artist.' I fell in love with him as a person and an artist and I realized he's a poet," she said to the publication.
Billboard reported that she started to upload covers of songs such as Ed Sheeran's "The A Team." It was a hobby that morphed into her sharing her own work. She's been described as a rapper, but she told MTV that a lot of the sounds she heard in childhood have molded her sound. "I didn't grow up on hip-hop — it was reggae music, African music, gospel, and things like that," she said. She even told Interview Magazine that the first album she ever bought was by Avril Lavigne.
Chika dropped out of college to pursue music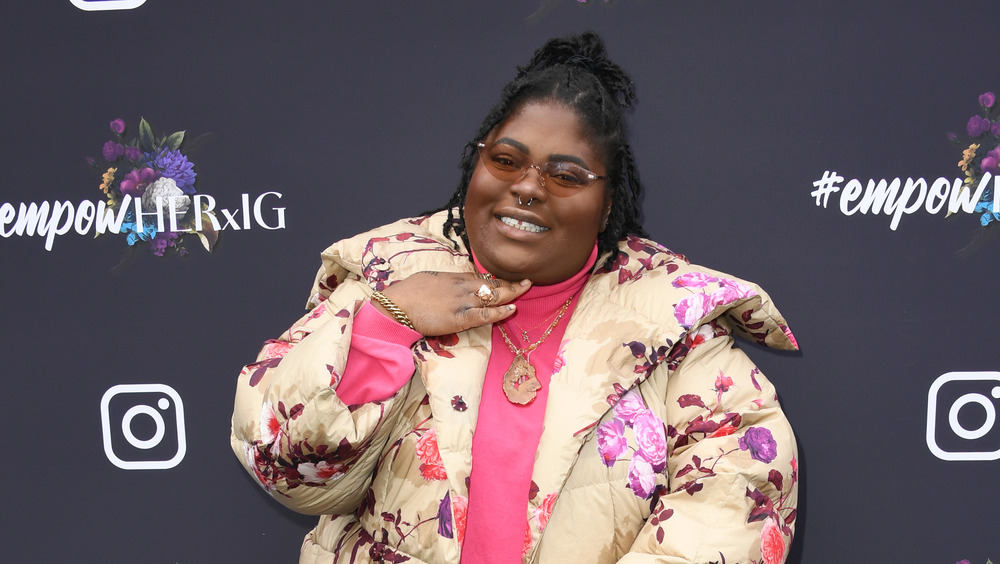 Jon Kopaloff/Getty Images
Chika has been open about the fact that her success didn't come without taking risks. She told Billboard that she dropped out of college in order to pursue her dreams. "My parents were like 'Girl, you ain't playing? You know what you're doing?'" she said. "They looked at me like, 'I ... guess? Like, we hope things are going to work out to you.' After that, I got to watch how quickly their faces changed."
Before moving to LA, she was accepted into Berklee College of Music but attended the University of South Alabama instead for one year. Speaking to NPR about her decision to leave, she said, "I didn't want to be there. And so around that — like, in March, I came home and was like, hey, look — college is just applied time, so if I apply my time elsewhere, there's no one who can say that I won't be successful."
Chika was a theater kid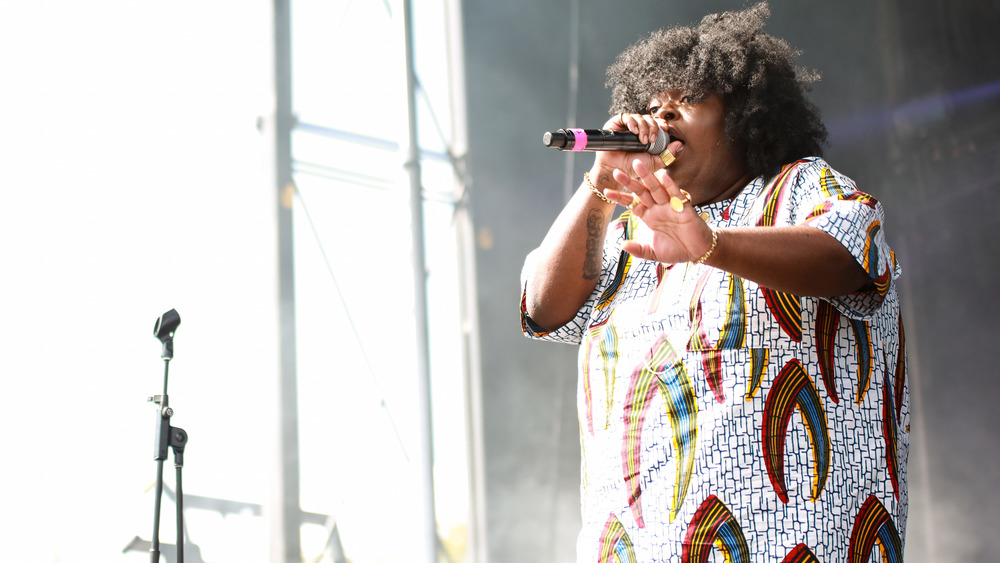 Jason Mendez/Getty Images
Rolling Stone reported that just as her influences are varied, so is her taste. In a discussion with Interview Magazine, she revealed that she was a theater kid while she was at school and starred in productions of Children of Eden and Hairspray. However, like so many other people, Hamilton captured her heart. "I just saw it last year. I'm the type of person who does not listen to a soundtrack until the show. I haven't seen Wicked ever, and I know a couple songs from musical theater, but I will not listen to the soundtrack, because I need this in context with the story," she said. "But I finally saw Hamilton, and since then I literally will listen to the soundtrack front to back, repeated, for days."
She even admitted to the publication, "Lin-Manuel so graciously gave me and my girlfriend tickets to see it last time I was in New York." Now that's the perks of being a famous fan.
Chika is a fierce mental health advocate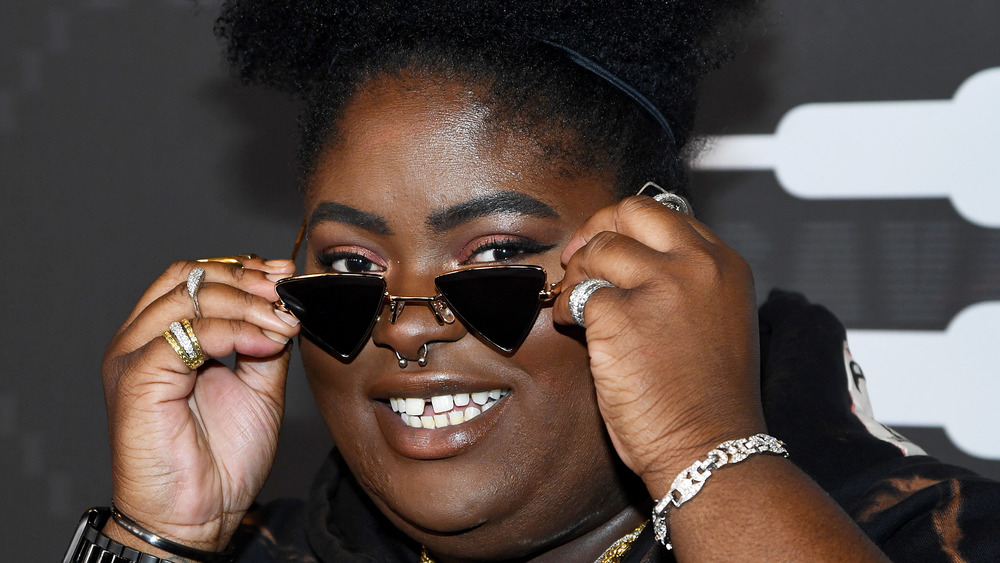 Kevin Mazur/Getty Images
Chika first got famous through viral social media videos. She's part of the generation that grew up online. She told InStyle that that has meant setting clear boundaries for herself. "We are on this earth to make sure that whatever mark we leave when we are gone is one that is lasting. I think a lot of the reason we suffer in silence is because we don't see an example of someone being able to be transparent and open with who they are and what they are going through" she said. "So, [clears throat] enter me. [laughs] It's simply in my nature to be this person. Has it been nurtured over time? Yes."
While she has broken into the industry in a very big way, she told Billboard that rejection was a serious fear for her — especially as she'd laid everything on the line for her music. However, Entertainment Weekly reported that she seems to have an extremely strong sense of self. She told the publication, "I was born into a dynamic where it was either sink or swim. Often, people ask me how to get there. I don't know, but I will say that I describe life as a book. Everyone is the author of their own book. Anybody that you wouldn't give a name if you were writing your life story, if you wouldn't give them a narrative, they don't matter."
Chika doesn't want to be labeled as a queer rapper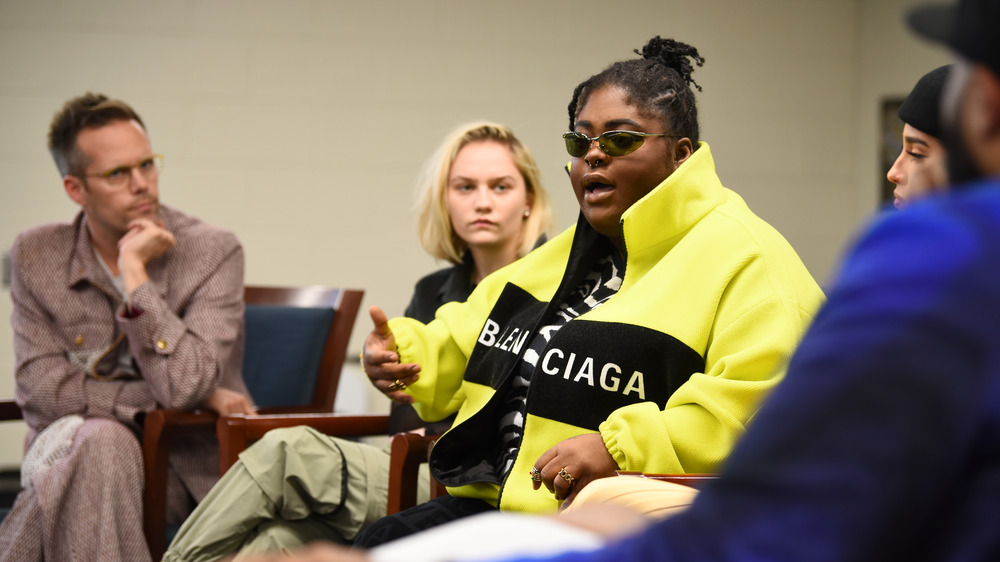 Araya Doheny/Getty Images
Gay Times notes that "Chika is the queer voice we need in rap music right now." She told the publication, "As a queer black woman raised from immigrants, my entire existence is political. For me to have a platform and be like, 'Oh, I don't do politics because that makes people uncomfortable' is tone-deaf to people who have to be political."
However, she also shared with Billboard that that isn't entirely what her work is about. She's outlined that when straight musicians produce music, their sexuality isn't central to it. "If I put out a love song, it's like, 'A queer love song! Oh my god!'" she said. "You don't have to ignore someone's sexuality or someone's nature, it's just a thing that is. I don't dislike it because of the label itself, I dislike it because it makes no difference."
On Twitter, she's also shared her views about people limiting what female rappers can produce music about based on their gender identity. She wrote, "Comparing me to other women in hip hop based on our subject matter is not a compliment. Don't try to tear down my colleagues cuz they rap about their p***y and I don't." She elaborated on this to Entertainment Weekly and said, "It's a competitive sport, I get it. But when you're only allowing us to compete in leagues, you're suppressing the growth that could take place within the genre."