What You Don't Know About Ingrid Andress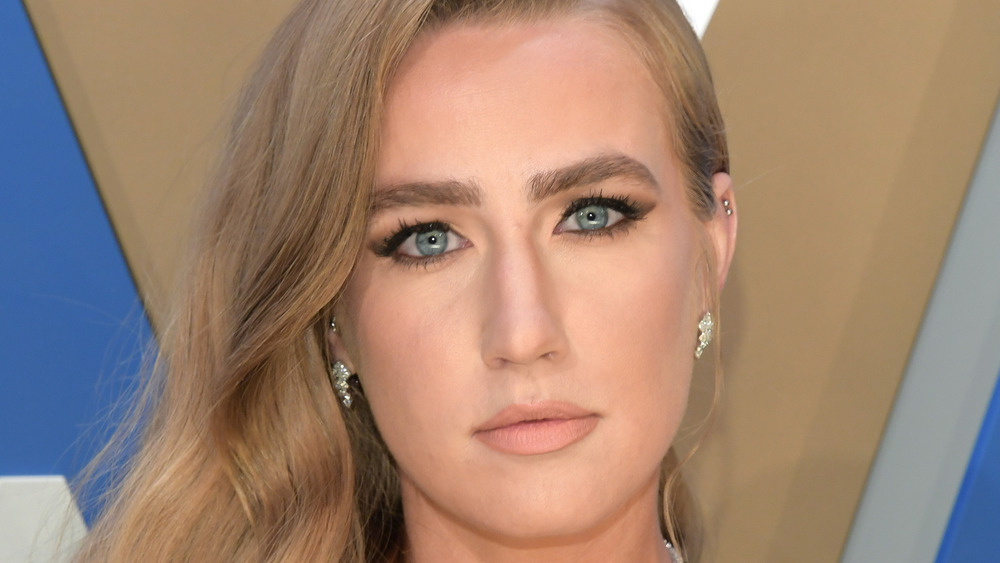 Jason Kempin/Getty Images
Ingrid Andress has been making some serious country music waves over the past couple of years following the release of her single, "More Hearts Than Mine" — which peaked at No. 30 on the Billboard Hot 100 – and her critically-lauded debut studio album Lady Like, which debuted within the Billboard 200 album chart upon its release back in November 2020. 
Elsewhere, Andress was also nominated at the CMT Music Awards, the Academy of Country Music Awards, and the Country Music Association Awards in 2020 (via Universal Music Publishing Group), during which she performed an emotional rendition of her 2019 Lady Like lead single (via Pop Sugar). 
As Metro reports, Andress has again been nominated in the New Female Artist of the Year and Single of the Year categories at the 2021 ACM Awards, and received an impressive three Grammy nods (per Recording Academy) in some of the biggest categories at the 2021 annual ceremony. So, it seems like we're going to be hearing a lot more about the rising country music star in the coming years, and if you'd like to learn more about Ingrid Andress, here are some of the things you may not already know. 
Her father was a professional baseball coach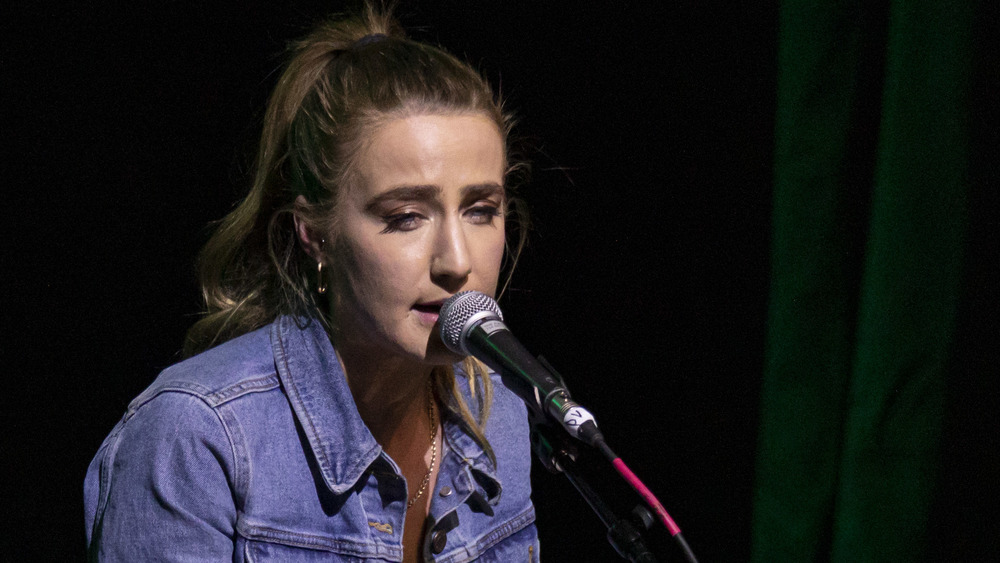 Scott Legato/Getty Images
Ingrid Andress was born and raised in Highlands Ranch, Colorado, and was mostly homeschooled by her mother growing up, which, per The Bobby Bones Show, was because of her father's profession as a professional baseball coach for the Colorado Rockies. He also coached for the New York Mets and Detroit Tigers, which meant she and her family were forced to travel a lot. 
As a child, the country music star began playing instruments such as the drums and piano (via All Music). Although music was her first passion, Andress did later explore modeling and athletics while attending Rock Canyon High School. However, she soon found her way back, joining the chamber and jazz choirs and performing in several high school musicals. 
Speaking to The Boot, Andress revealed her love of songwriting also emerged at a young age, explaining that Brad Paisley and Alison Krauss' rendition of "Whiskey Lullaby" inspired her "storyteller-ish" approach to songwriting. "The first time I cried during a song was 'Whiskey Lullaby' when I was eight years old. I was out for the count. I did not know what was happening! I was like, 'What are these feelings?!'" The singer continued, "That has always stuck in my brain since I started music, I always am drawn to songs that are very storyteller-ish." 
Ingrid Andress was mentored by an American Idol judge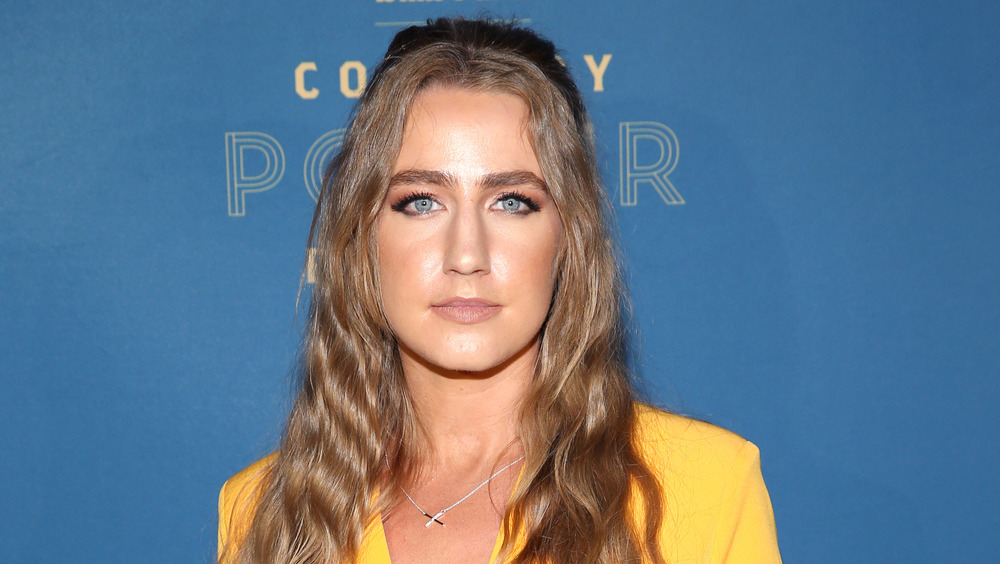 Terry Wyatt/Getty Images
The early years of Ingrid Andress' career were very much focused on the writing side. Whilst studying at the Berklee College of Music, she was mentored by famed songwriter and former American Idol judge Kara DioGuardi (via All Music). After graduating, she embraced a career in the writing field and moved to Nashville, where she co-wrote songs for the likes of Sam Hunt, Lauren Jenkins, and Alicia Keys.
Despite her early success as a songwriter, becoming a recording artist in her own right was always the plan. Speaking to The Boot, the "More Hearts Than Mine" singer revealed, "Oh yes, I always knew [I wanted to be an artist]. It was always a matter of when I was ready to do that." She continued, "I wanted more credibility as a songwriter, just because that is so important to me as a musician. Really learning what I wanted to say before I tried to say it."
Ingrid Andress was once in a heavy metal band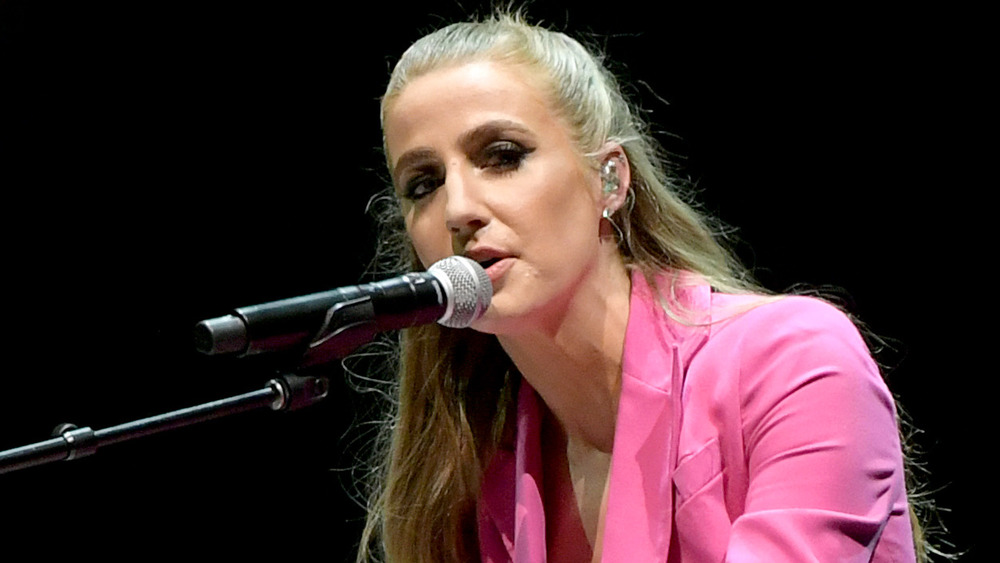 Jason Kempin/Getty Images
Although fans of the rising star will perhaps know Ingrid Andress best for her award-winning country sound, the Grammy nominee has previously delved into other, rather unexpected genres of music. Speaking on The Bobby Bones Show in April 2019, Andress revealed that the piano is more her thing now, as she's had experiences playing the drums in the past which didn't end very well. 
She was referring to her "emo kid" phase as a teen, a time in which the likes of Coldplay and Evanescence were atop her iPod music playlist. This phase led her to start up her very own heavy metal band in middle school. However, the venture didn't quite pan out.
Although, given that Ingrid Andress has since been nominated for Best Country Song, Best Country Album, and Best New Artist at the 2021 Grammy Awards, things have certainly worked out for the best.
Her family influences her love life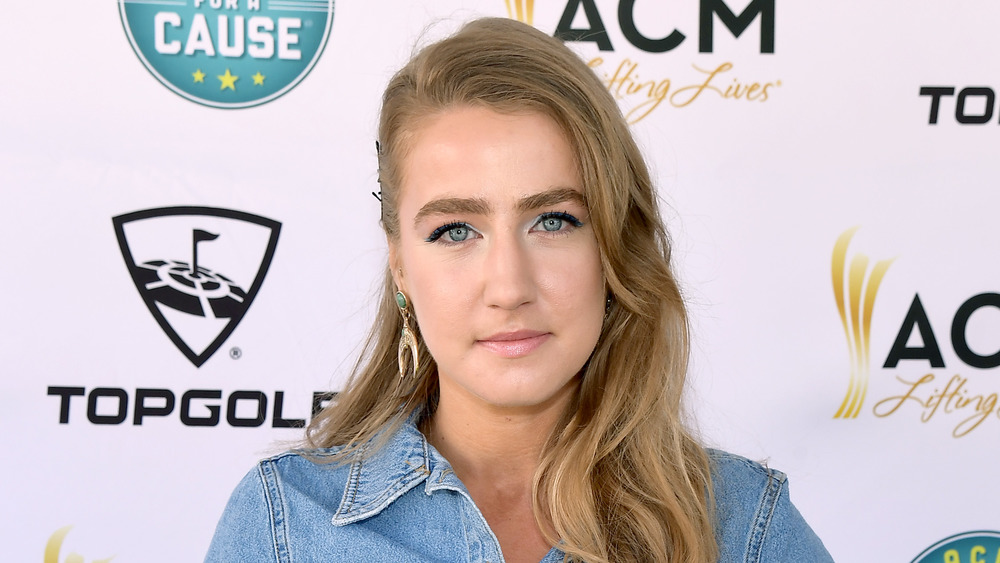 Matt Winkelmeyer/Getty Images
Speaking to the Recording Academy, Ingrid Andress revealed her family majorly influenced the instruments she played as a child, specifically the piano, which her mother had taught her growing up. However, this led to a "love-hate" relationship with the instrument. "It was a love-hate relationship at the beginning. But when you live with your piano teacher, you don't have a choice," she explained. 
Elsewhere, during an interview with Genius, Andress also discussed how her family impacts her dating life. "I feel like every person that I've dated, I always hype up my family to them, because they mean so much to me," she said. "I feel like sometimes I annoy people or, not annoy, but I feel like they get a boatload of information about my family that they did not ask for. Just all the cool parts about growing up, because we would hang out together all the time, my siblings would."
There's a funny story behind Ingrid Andress' name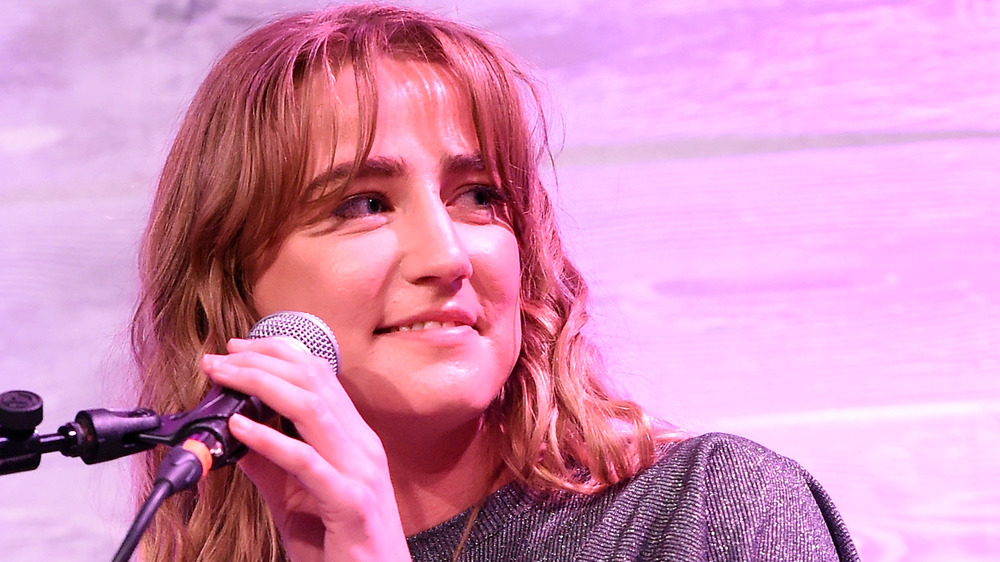 Rick Diamond/Getty Images
Speaking on the Nash Country Daily Writer's Room podcast in 2019, Ingrid Andress discussed the history of her family name with host Jim Casey, revealing her first name is "very Swedish." 
Recalling the "funny story" of how she ended up with the name Ingrid, the singer divulged, "My mom's name is Inger, and it was my dad's job to name me, and his name is Brad. So he has no idea about what Swedish names are, so he basically just took my mom's name and was like 'Ingrid,' and that's my name." Andress went on to reveal that she and her family are still trying to figure out the origins of their surname. "I think there are a lot of Germans that are Andress, but then people are like 'oh, well is there like some Hispanic?', and I'm like 'well I don't know to be honest.' Our family tree is a little complicated," she explained.