Here's The Sweater Hack That's Taking Over TikTok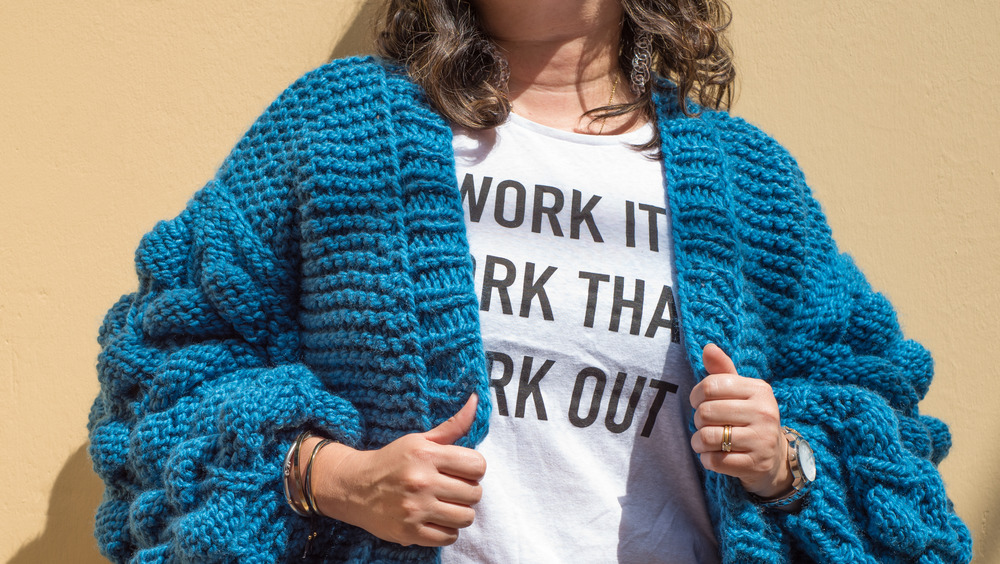 Shutterstock
Thanks to your TikTok scrolling, you get to learn things like how to make delicious baked feta pasta dishes and apply picture-perfect eyeshadow. There are even fashion tips, and the latest hack that's taking over your "For You" page is how to style your sweater to make it look cropped. Let's face it — an oversized sweater is nice for extra cozy days at home, but the cropped look is better for going out. Even Refinery29 agrees that the cropped or half sweater style is trending right now, so you'll definitely want to know how to turn your WFH style into Insta-worthy with a few of these easy-to-follow tricks. 
The first trick comes from TikToker @fashionbyally. This is probably the easiest sweater hack of the bunch. All you need to do is wear your oversized sweater upside-down. It may sound a little strange at first, but with the right sweater worn upside-down, it creates the perfect cropped look when you fold over the extra bits for a collar. This method also saves you from having to cut or sew your sweater, and makes it like a two-in-one piece for your closet. 
Use a twist method or shoelaces to create the perfect tucked-in sweater look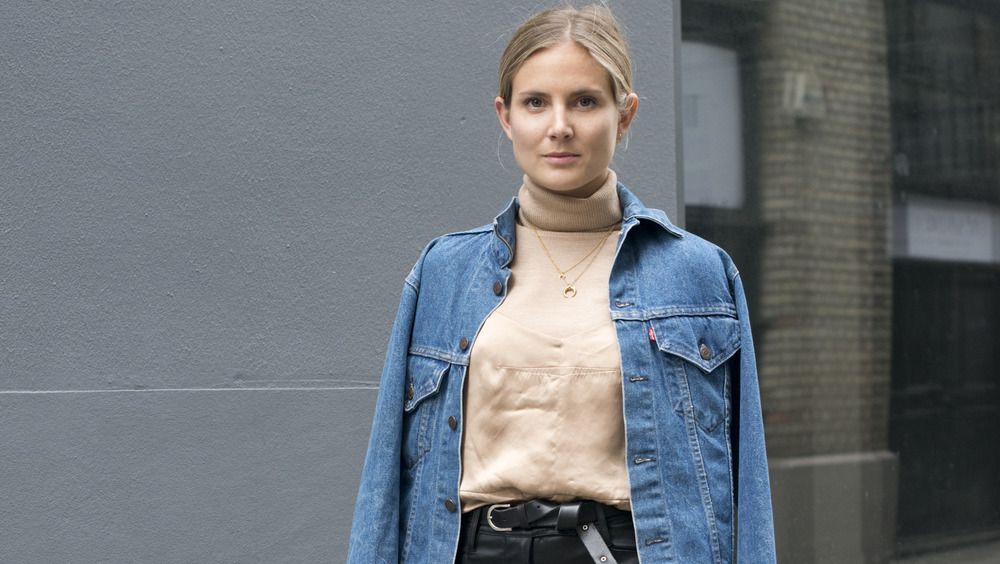 Kirstin Sinclair/Getty Images
Another way to save you from having to break out the scissors is by tying your sweater in the front. Sometimes, by doing this, you get a super bulky knot that is more an eyesore than anything. But TikToker @mmivia demonstrates an easy way to tie up the two sides of your cardigan and tuck it in for a non-bulky twist. You basically take your leftover pieces and tuck them more towards the side rather than right at the center where your knot is. This evens out the tucked in bits, so it's not so bundled right in the front. 
The last method to cropping your sweater without cutting or sewing is to use a shoelace. TikToker @lauraxlora suggests you should tie a shoelace around your waist to create the perfect tucked-in sweater illusion. This is better than actually tucking in your long sweaters to your pants or skirts. All you need to do is pull your sweater over the tied shoelace until you get the cropped look you're going for. According to NBC News, by tucking in your sweater, it can also help to elongate your legs. So, with these TikTok hacks, you'll be looking like a runway-ready model in no time.