Over 40% Of People Think This Is The Best Place To Shop For Furniture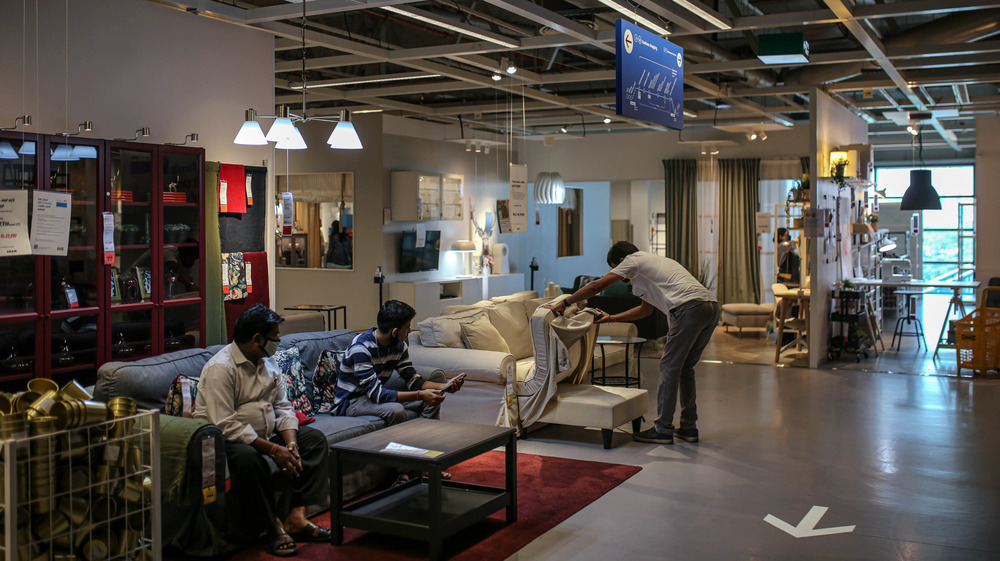 Bloomberg/Getty Images
When it's time to shop for furniture, it's safe to say that one chain can declare themselves the "go-to" store. In a survey of 652 Americans conducted by The List, over 41 percent of respondents said IKEA is the best place to shop for furniture.
IKEA was founded in Sweden in 1943, but it didn't make its way to America until 1985 (via Curbed). Its popularity is largely due to its attractive products that are super affordable without sacrificing quality. Plus, IKEA excursions often include a stop at the cafe, which is known for its delicious Swedish meatballs and desserts like the Princess Cake (a cream cake with raspberry and vanilla custard filling).
The only caveat about IKEA is that trips to the store and furniture assembly are known to put relationships to the test, which is why it may be worth using the store's assembly services (via HuffPost). Otherwise, proceed at your own risk!
Americans also love antique shops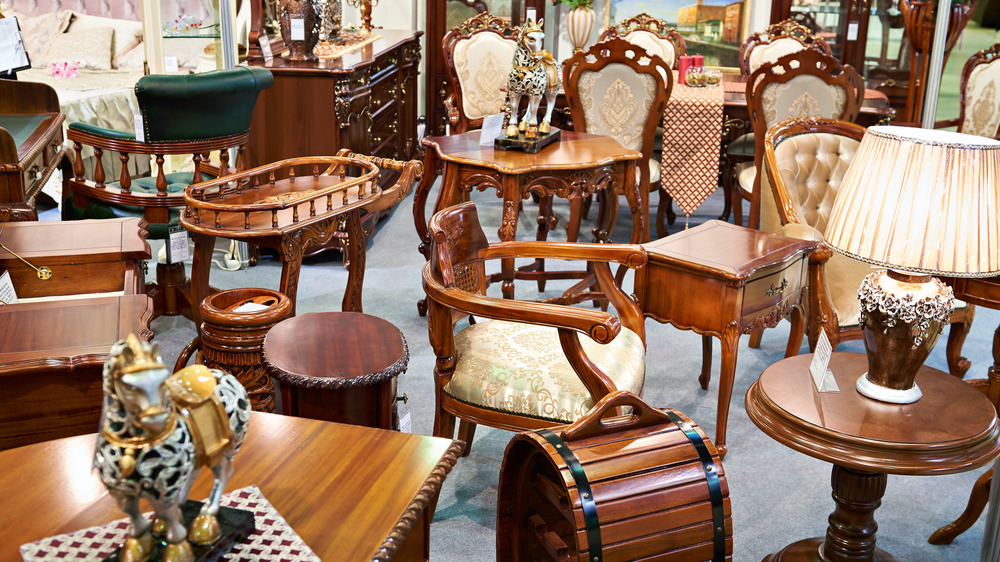 Shutterstock
Nineteen percent of survey respondents said their favorite place to get furniture isn't a specific store — they answered that antique shops are their favorite place to shop for home goods. There are certainly benefits to antique shops, especially if you have a good eye, and it's always nice to have one-of-a-kind furniture and home decor.
In third place was Pottery Barn, which got 15 percent of the vote. There's no denying that Pottery Barn has gorgeous furniture, but the price tags are hefty at this upscale chain. In fourth place with just under 8 percent of the vote was West Elm, which has the same parent company as Pottery Barn but is more affordable (via Williams-Sonoma, Inc).
Only 2.6 percent of respondents favor CB2, and just 1.4 percent picked Muji. Meanwhile, 12 percent responded "other." Certain furniture chains are regional so they wouldn't be included in survey options and, of course, some people have favorite local boutiques. But overall, it's clear that IKEA reigns supreme.