Who Is Alanis Morissette's Husband, Rapper Souleye?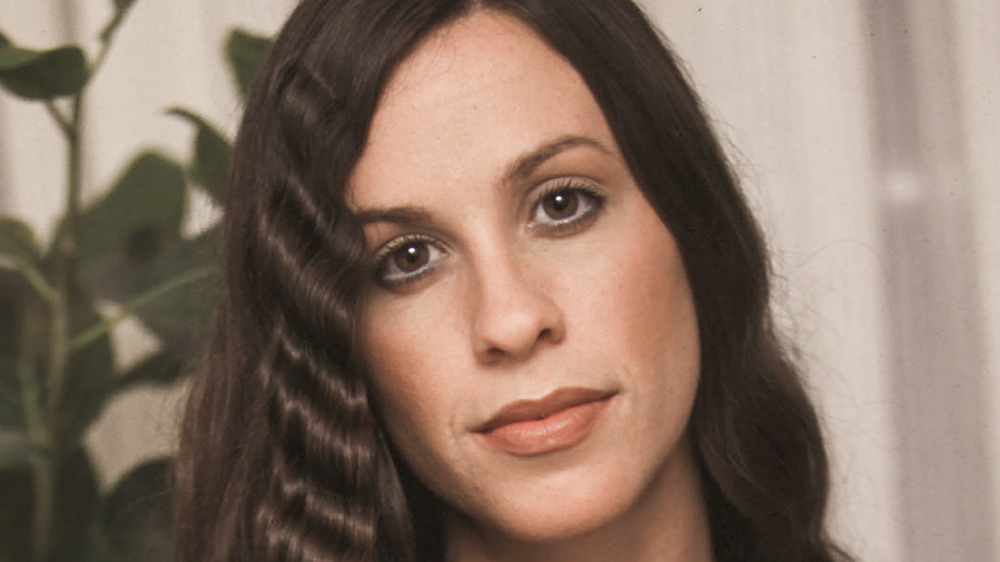 Armando Gallo/Getty Images
Singer-songwriter Alanis Morissette and her musician husband, Souleye, are a rare commodity in the entertainment world — the pair has been happily married since May 2010. Souleye (real name Mario Treadway) is a rapper who draws inspiration from his spirituality, according to his website. The dynamic duo even collaborated on a song called "Soul Angel" in February 2017, and they're raising three children: Ever, Onyx, and Winter.
Morissette previously dated actors Dave Coulier from Full House and Deadpool star Ryan Reynolds, but Souleye stood apart from the pack. In a 2014 interview with Oprah, Morissette described the life-changing connection she felt with Souleye after they met in 2009. "Oh, God, I'm going to be going into territories that are outside of my jurisdiction and outside of my comfort zone if I hang out with this person," she recalled. "You remind me of a composite of my whole family and this will get really interesting and really challenging and really beautiful."
And now, according to a December 2020 interview with People, Morissette has continued to thrive on the evolution of their partnership. "Relationships go from infatuation to power struggle and then most people break up," she said. "I think it's getting juicy as we're going on the third phase of helping each other heal and grow."
For Morrissette, it helps that Souleye is, well, soulful. "Anytime he says anything about me emotionally, like 'Wow, you're really nurturing' or 'really patient,' that's like full-blown sexy time for me," she said.
Souleye releases new album after soul-searching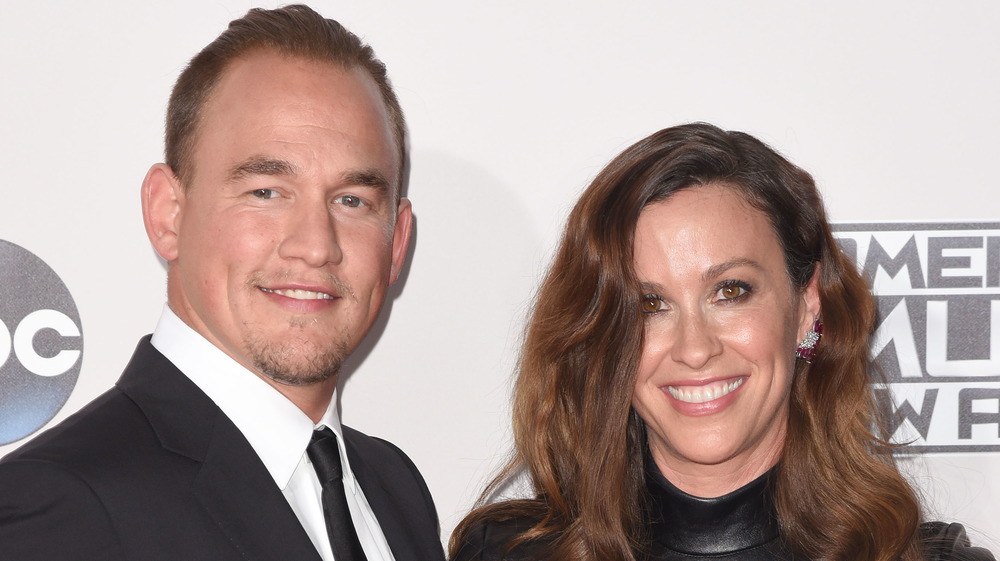 C Flanigan/Getty Images
Souleye is releasing a new album titled Hunting Teardrops on March 19, 2021, and a single from the album titled "Ghost Steps" is out now. The rapper talked about the process of making new music with Entertainment Tonight. "I turned 40 this year, and with the shutdown, I was spending a lot of time with our kids. It's amazing to see them grow and mature, but I needed some adult time, just to clear my head and be a grownup. The result was just this tremendous burst of creativity."
On his website, Souleye describes his style as hip-hop blended with electronic beats and "borrowed elements of trip hop and old-school rhythms." He loves the art form of rap. "There is a sense of spirit with voice and rhythm," he says, noting that he does not like to delve into negativity with his lyrics. "There's enough punching of people in the face. It's time we make eye contact," he says. 
According to Us Weekly, Souleye speaks out on social issues and supports causes from universal health care to animal welfare.