The Disney Channel Show You Never Realized Alison Brie Appeared In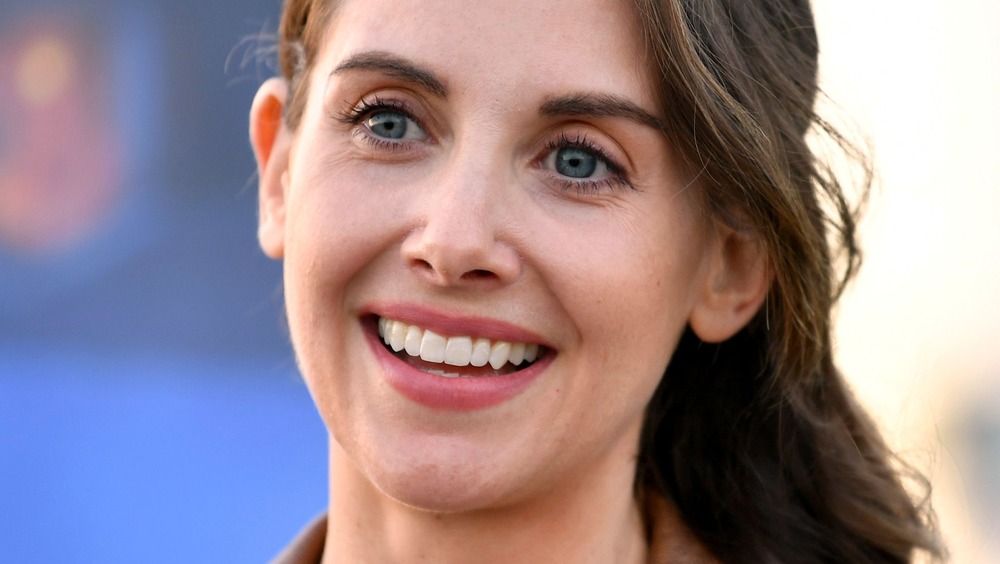 Amy Sussman/Getty Images
We've seen Alison Brie in some of our favorite shows, like Mad Men and GLOW. But did you know she guest-starred in one of the most popular Disney shows? That's right, Alison Brie guest-starred in an early episode of Hannah Montana.
In season 1, episode 5, "It's My Party and I'll Lie If I Want To," Alison Brie played Nina, a student at a Malibu beauty school (via Insider). In the episode, Nina convinced one of the main protagonists, Jackson, to let her experiment on his hair. Like any hilarious sitcom, there's always a twist. Nina is being paid by Jackson's evil boss, Rico, to mess with him. As we see throughout the episode, Brie's character gives Jackson orange Elmo-esque hair, a blue mohawk, and even a shaved head.
Although throughout the debacle, Jackson stays calm, and over time, it breaks Nina down. They then devise a plan against Rico for harming Jackson's head. This was only Brie's second credit, with the first being a short film.
In an ASMR interview with W Magazine, Brie stated that when she auditioned for the role, she used an "outlandish, New Jersey" accent. While the accent didn't make it in the episode, it landed her the part. Funnily enough, at the time, she had no idea who Miley Cyrus was or what the show would become. She added, "I thought it was a cool show with Billy Ray Cyrus and his daughter."
After her guest appearance, Alison Brie has become the queen of the small screen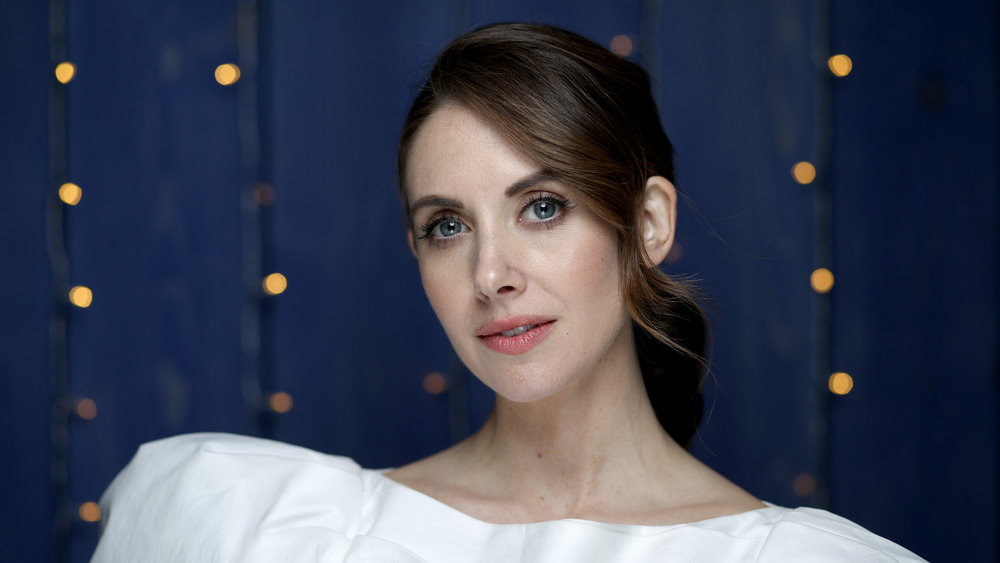 Rich Polk/Getty Images
Only one year after the episode, Alison Brie was cast as the recurring character Trudy Campbell in the hit series, Mad Men. In 2008, Brie became one of the main characters of the cult-favorite series Community. For the next eight years, she'd go back and forth between playing a '60s wife and an ADHD, naïve student. Then, from 2017-19, she starred as star-wrestler Ruth Wilder in the show GLOW. Along with her success in TV, she voiced Diane Nguyen in the animated Netflix series BoJack Horseman (via IMDb).
Recently, she's strayed away from TV and gone into the film world. Her most recent appearances include roles in Promising Young Woman, The Rental, and The Happiest Season. She also starred, wrote, and produced the Netflix drama Horse Girl (via IMDb). Quite frankly, fans are itching to see what she'll do next.