Are Emily Osment And Haley Joel Osment Related?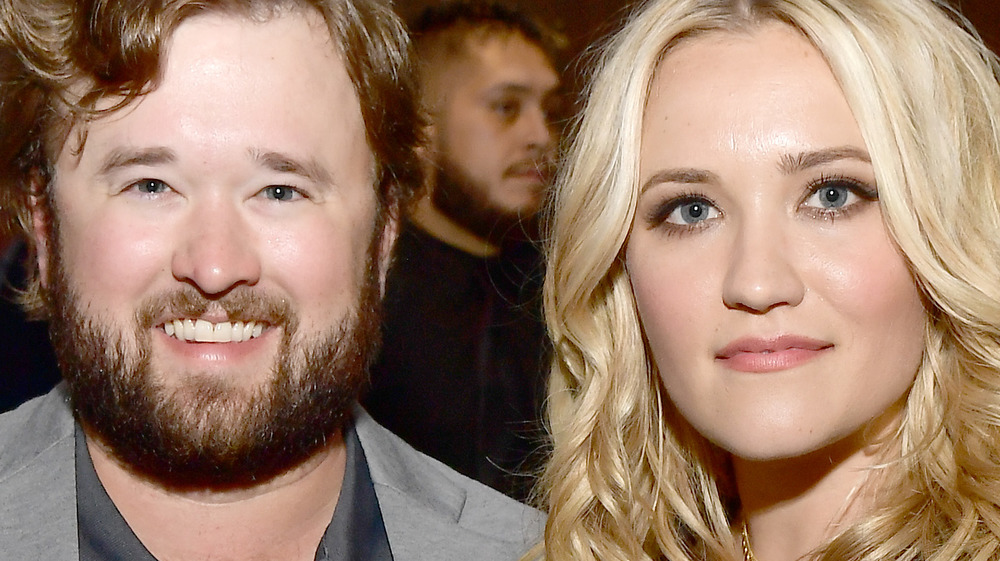 Matt Winkelmeyer/Getty Images
Confession time: I see siblings. That's because Sixth Sense star Haley Joel Osment is in fact related to Hannah Montana star Emily Osment. The two former child actors are real-life brother and sister, according to MTV News, and are still busy working in Hollywood today. Most recently, you could have seen Emily starring in the Fox drama series Almost Family, while Haley showed up in quite a few TV shows in 2020 alone (via IMDb). Some of those shows included FX's What We Do in the Shadows and Paramount+'s Star Trek: Lower Decks. 
While both Haley and Emily have been working hard in the industry since the 1990s, the two have only ever crossed paths with one show. According to EW, that show is Netflix's The Kominsky Method. Emily has a recurring role as Theresa, an acting student, in the comedy-drama series, which was just renewed for its third and final season back in July, per The Hollywood Reporter. Haley got to guest star for one episode at the end of season two, but unfortunately, the two siblings didn't share a storyline together. However, it was still very exciting for Haley to do the same show as his younger sister, and even said it was, "kind of cool."
Haley admitted his sister had to deal with a lot more as a child actor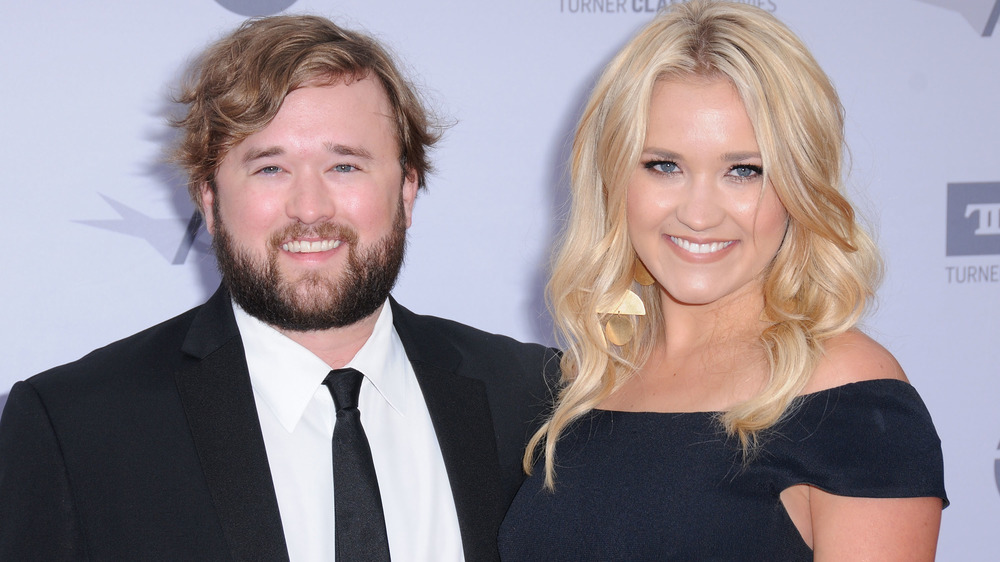 Barry King/Getty Images
Since they both started their careers very young, Haley Joel Osment and Emily Osment have had to make the transition from child actor to working adult, which is not easy. Haley even confessed that he took a bit of a break when he moved to New York in 2006 to study experimental theater at NYU. In an effort "to try to hide in public," he even grew out a big beard, according to People, but "that didn't really work at all." 
As a child star, Haley received a lot of praise for his work in films like Forrest Gump and Sixth Sense. He even received an Oscar nom for the latter (via Vulture). But Haley admitted that his experience was very different from his sister's. For one, Haley said that Emily "had to deal with a lot more strange invasions of privacy" and social media really "exacerbated all of that" (via The Guardian). Luckily, she had her big bro who understood what it was like being a child actor there to help support her. And that is precisely why these two are some of the cutest siblings in Hollywood that hopefully continue to have long careers that will cross again in the future.