Everyone Taylor Swift Acknowledged In Her Grammys Acceptance Speech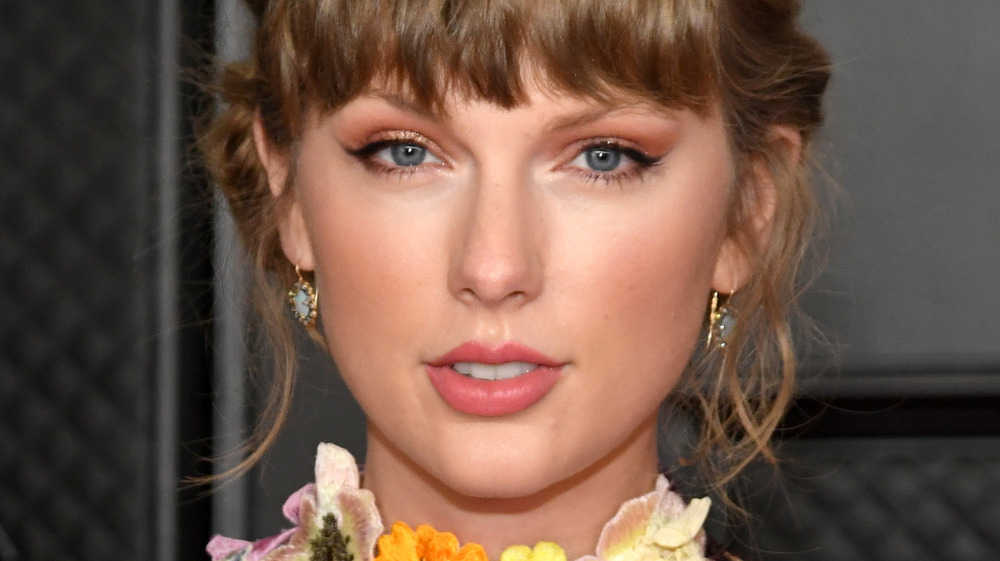 Kevin Mazur/Getty Images
Taylor Swift had a major moment at the 2021 Grammy Awards. It wasn't her performance, although many viewers hailed her trio of songs as one of their favorites moments of the night. Instead, it was her big win for Album of the Year. Swift won the award for Folklore, one of two albums she put out in 2020. The win made her the first female artist to win Album of the Year three times (per ET).
Swift took the stage to accept the world with her two Folklore collaborators, Jack Antonoff and Aaron Dessner. The two had also joined her earlier, when she performed "Cardigan," "Willow," and "August." She thanked them before dropping some very interesting and meaningful names. In doing so, she solved a Hollywood puzzle she's been instrumental in, learning the names of her famous friends' third child. All in a day's work for T. Swift, of course.
Taylor began by thanking her boyfriend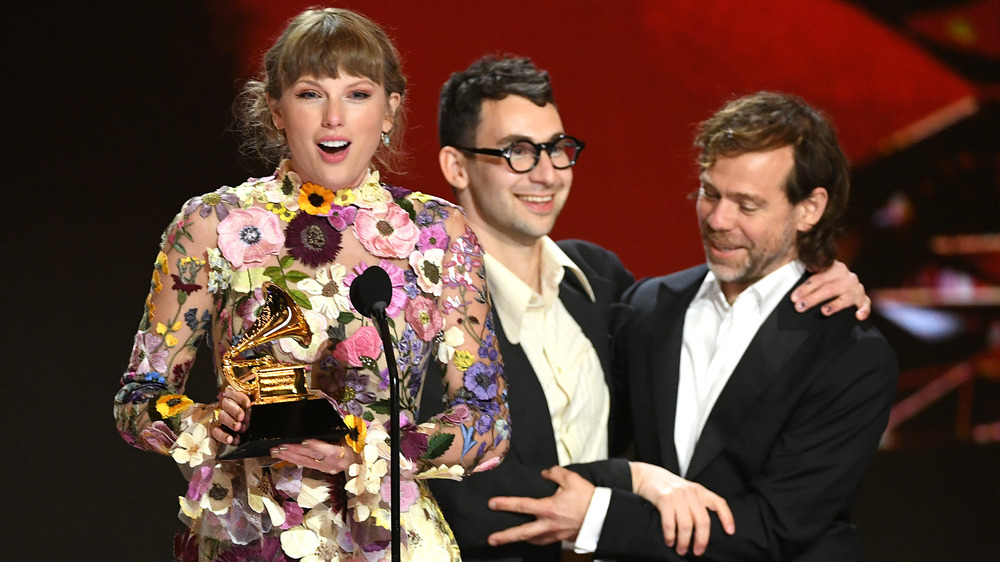 Kevin Winter/Getty Images
After her collaborators, Taylor Swift thanked her boyfriend, Joe Alwyn, who co-wrote "Betty" and "Exile." "Joe, who is the first person that I play every single song that I write, and I had the best time writing songs with you in quarantine," she said (per Insider).
Then, Swift dropped three names that will feel familiar to her fans. "I want to thank James, Inez, and Betty, and their parents, who are the second and third people that I play every new song that I write," she said. James, Inez, and Betty are the names of Ryan Reynolds and Blake Lively's three children. The couple never publicly shared the name of their third little girl, but her name has popped up alongside her sisters' in Swift's music.
"But mostly, we just wanna thank the fans," Swift concluded. "You guys met us in this imaginary world that we created and we can't tell you how honored we are forever by this."