Here Are The Best Hairstyles For Oval Face Shapes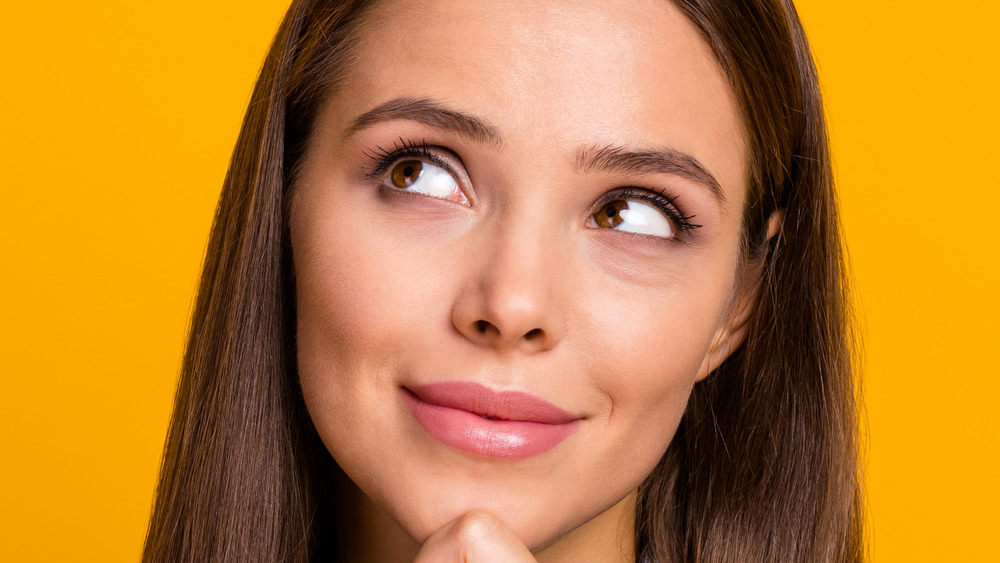 Shutterstock
Playing up your best assets is a beauty tip that nearly all of us have followed since birth. With different face shapes, hair textures, and skin constitutions, we all get to find exactly what we like as well as what works for us. If you have a longer face with your forehead and jawline measuring around the same length, you may consider it to be an ovular shape. Balancing out your features and highlighting your cheekbones with a new hairstyle can show off your bone structure in more ways than one.
Starting with the length, people with oval-shaped faces can pull off virtually any cut. But, Byrdie recommends trying out a shoulder-length bob to accentuate your facial symmetry. The outlet notes that keeping a shorter cut can help you avoid a grown-out look that makes the face look longer. Add texture by placing waves throughout your mane — these help to frame and add volume. But, make sure to keep those waves on the looser side — big curls can water down the symmetry. Gretchen Friese, certified trichologist, tells the outlet that, "Curly hair may get too wide and take away from the framed look."
PureWow explains that adding textured waves to your bob or long bob can create a highlighting effect on your cheekbones. For a shorter style, chopping your tresses to a bob is a great option for people with naturally wavy hair, the outlet suggests.
Center parts are great for long faces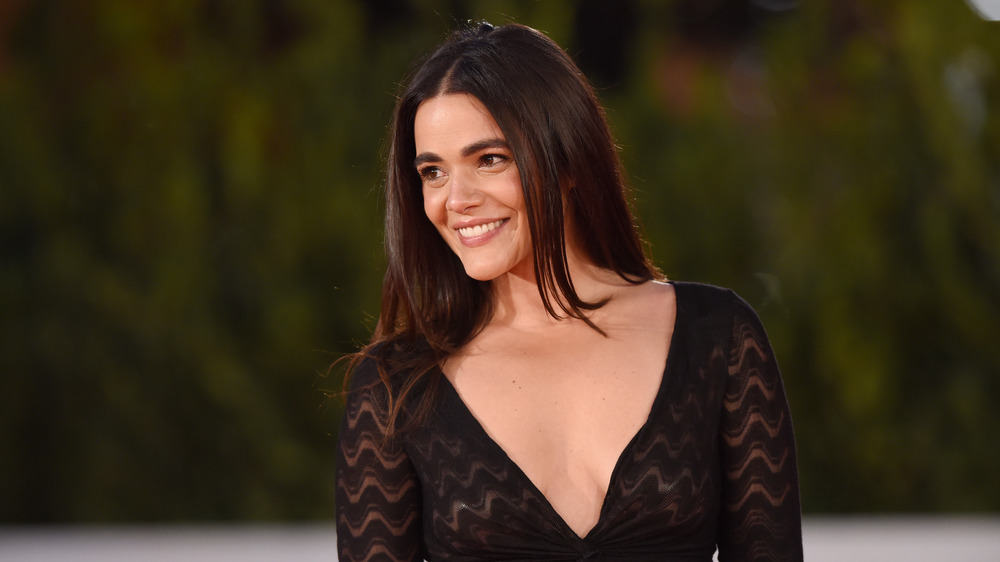 Stefania M. D'alessandro/Getty Images
In addition to finding the best length for your mane, it's a good idea to find the part that works with your unique features. For instance, PureWow offers a bobbed style that sharply cuts off around your collar bones paired with a sleek middle part. This lengthens your face while offering a chic style that lasts throughout the work day until happy hour. For a side part, consider adding in side-swept bangs to balance out your features. 
Bangs can also offer much-needed texture and definition to your style. Amy Abramite tells Byrdie that, "The forehead will remain covered while the bang width will widen for a better balance up top. I recommend using a large round brush to blow out the fringe into a smooth texture and to get the ends to flick out."
If your hair is thin, the outlet explains, you may want to keep your style on the shorter side since thicker tresses can retain volume more easily. Essentially, with long thin hair on this frame of face, it can draw the features downward as opposed to outwards. PureWow adds that chopping in layers can keep your mane voluminous and highlight the gorgeous features of your face. 
While there are many options to choose from that can all highlight your unique bone structure, people with oval-shaped faces should play around with varying lengths, but always opt for volume and texture.