Dr. Fauci Has This One Request For Donald Trump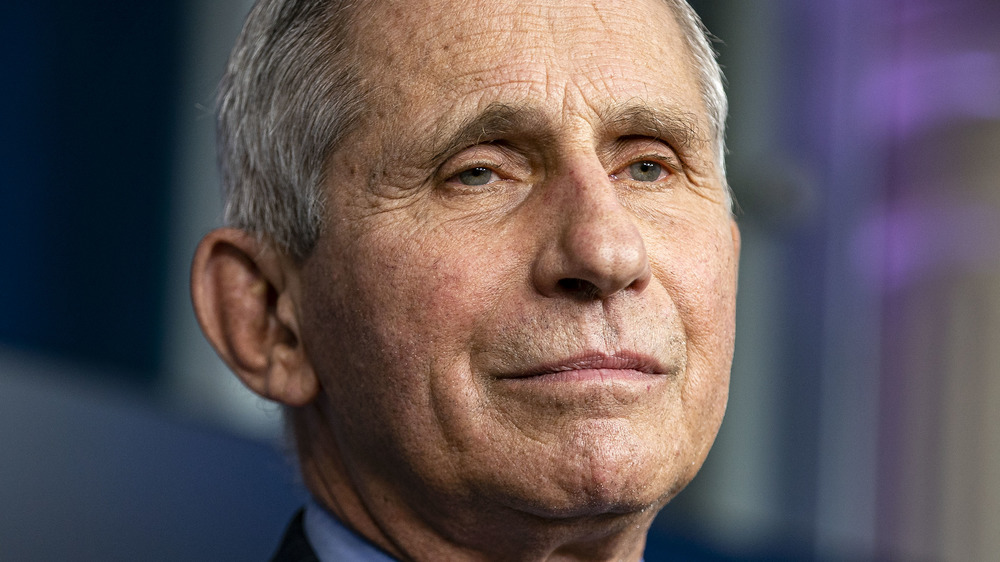 Bloomberg/Getty Images
Dr. Anthony Fauci, director of the U.S. National Institute of Allergy and Infectious Diseases, has one request for former president Donald Trump. Fauci publicly asked Trump to urge his supporters to get the COVID-19 vaccine. A poll conducted by PBS found that 41 percent of Republicans and 49 percent of Republican men don't plan to get the vaccine — but Fauci believes Trump's encouragement could sway those numbers.
"He's a very widely popular person among Republicans," Fauci said during an appearance on Fox News Sunday. "If he came out and said, 'Go and get vaccinated, it's really important for your health, the health of your family and the health of your country,' it seems absolutely inevitable that the vast majority of people who are his close followers would listen to him" (via People).
"I cannot imagine that if he comes out that they would not get vaccinated," Fauci added, referencing the Republicans who don't plan to get the vaccine.
Donald Trump got the vaccine in January before leaving the White House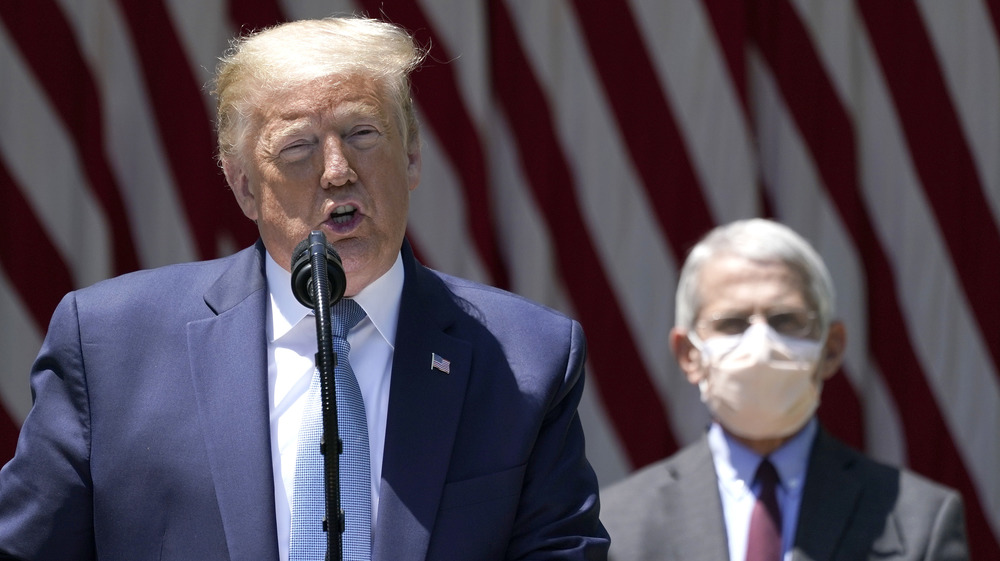 Drew Angerer/Getty Images
Last week a public service announcement encouraging the public to get vaccinated was released; it featured every living U.S. president (Barack Obama, George W. Bush, Bill Clinton and Jimmy Carter) except for Trump, per the BBC. During his speech at the Conservative Political Action Conference (CPAC) last month, Trump said, "Everybody, go get your shot." It's the only time he has publicly urged supporters to get the vaccine.
President Joe Biden and vice president Kamala Harris got their vaccines in front of reporters as part of their effort to encourage all Americans to get vaccinated. Trump and his wife Melania, both of whom previously had COVID-19, got vaccinated before leaving the White House, but they kept the information private until last month (via The New York Times).
Fauci said that if Trump issued a public statement urging supporters to get the vaccine, "it would be very helpful to the effort" to combat the virus and begin returning to normalcy (via People).