What Donald Trump Jr. Thinks About The Talk Controversy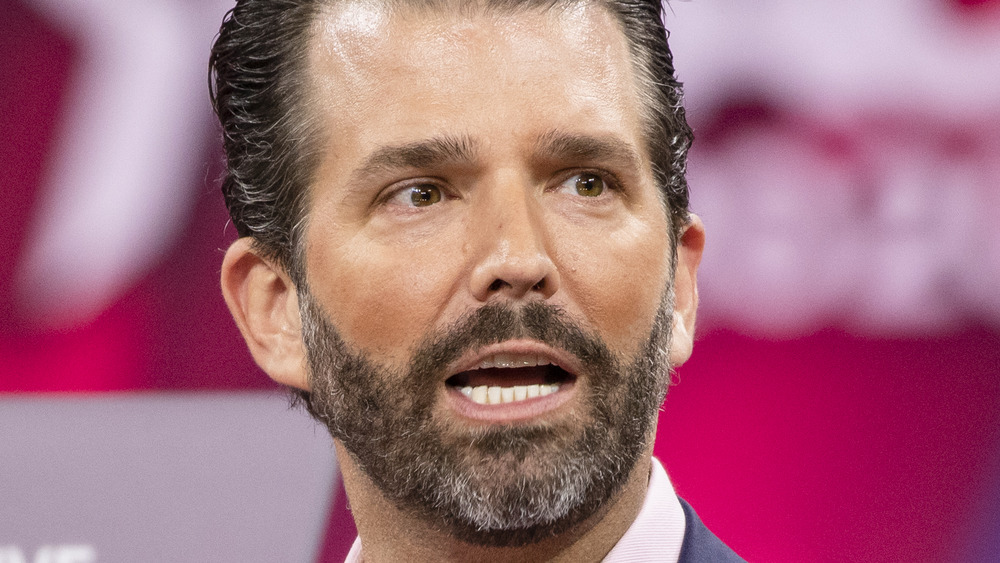 Samuel Corum/Getty Images
If you've been following his Twitter, you know that Piers Morgan is not in the business of backing down. On the contrary, he seems to be enjoying himself. "The American culture war has come here in a big way," Morgan told The New York Times, apparently "cheerfully," after stomping off the set of Good Morning Britain.
His outburst may well have shaken the U.K.'s media landscape to its core, but its also true that Morgan's actions have set off a tsunami in the U.S. media. Variety announced on March 14 that CBS's The Talk will go off air for a couple of episodes to "internally review" the episode in which Sharon Osbourne defended Piers Morgan, and committed what'll doubtless come to be known as "a Piers Morgan," herself. "I very much feel like I'm about to be put in the electric chair because I have a friend, who many people think is a racist, so that makes me a racist?" she all but imploded on air.
Slate thinks it's likely that Morgan will join GB News, what it terms describes as a "new 'anti-woke,' Fox News–esque right-wing media outlet." Given this, it should come as little surprise that former president Donald Trump has recently declared himself to be "Team Piers." So has his son, Don Jr., who followed his father's lead and took to Twitter with his own summary of the Piers Morgan-Sharon Osbourne scandal.
Donald Trump Jr. tries to explain The Talk controversy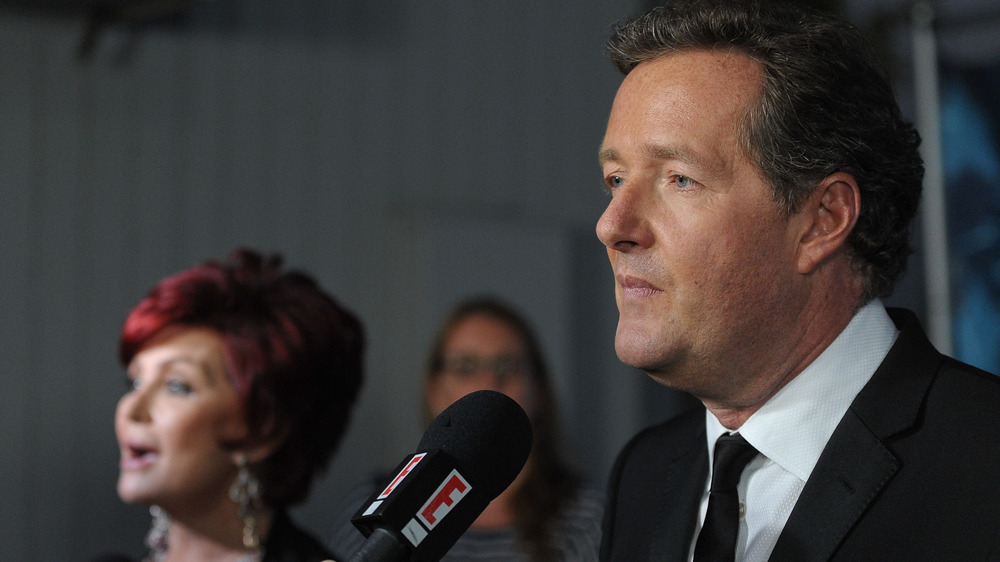 Noel Vasquez/Getty Images
"This is getting insane!" tweeted Donald Trump Jr. "Now other shows are being pulled off the air because someone who actually knows someone else doesn't believe they're racist simply because someone else accused them of it with no basis simply because he didn't believe someone else. Got it?!?"  
Sorry, what now? asked Don Jr.'s Twitter trolls. "It's the worst run-on sentence of twitter. No idea what you are talking about," replied one. Another totaled the number of words in his tweet: 38 without a comma or a period. A third attempted to paraphrase Jr.'s argument, "My best friend's sister's boyfriend's brother's girlfriend heard from this guy who knows this kid who's going with the girl who said Junior is insane. I guess it's pretty serious," they wrote. 
It's worth noting that Sharon Osbourne has yet to lose her job. Piers Morgan, on the other hand, may have quit Good Morning Britain over his outburst, but that's likely fine by him. The Mirror reports that Morgan is currently fielding 10 million pound offers to join various conservative media networks. Sources told the news outlet that Morgan's even considering a return to U.S. television, home to his friend, Sharon Osbourne.