Zach Kornfeld's Net Worth: The Try Guys Member Is Worth More Than You Think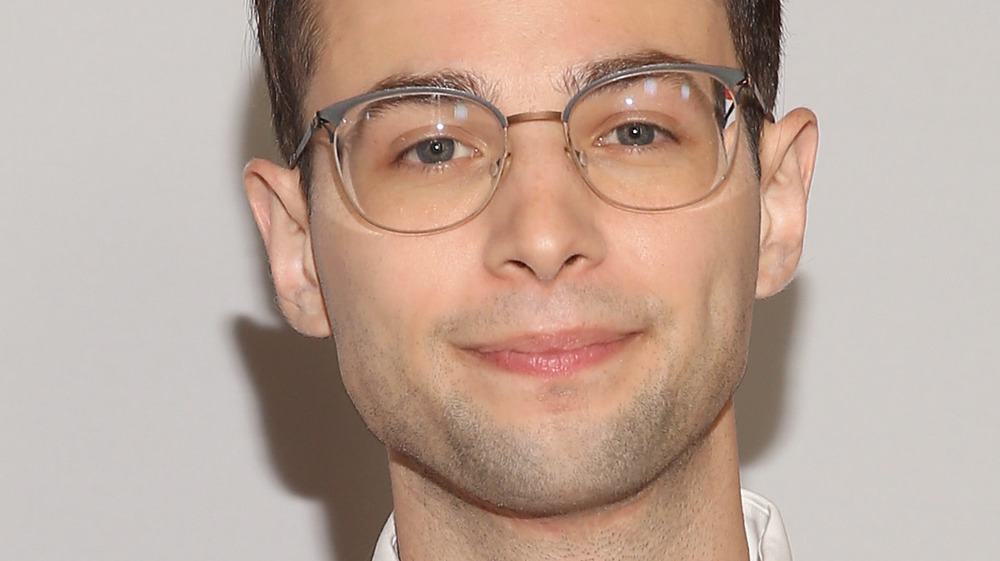 Jesse Grant/Getty Images
Just like their name says, The Try Guys are truly willing to try anything. That includes trying their hand at producing their very own cooking special for the Food Network. It was just announced that the YouTubers and content creators have struck a deal with the cable channel to produce a special that is inspired by their popular series, Without a Recipe (via Discovery). This is just the next project among many that each of The Try Guys — Keith Habersberger, Ned Fulmer, Zach Kornfeld, and Eugene Lee Yang — have been a part of recently. 
The youngest member of the comedy group, Zach Kornfeld, recently launched his very own tea company — Zadiko Tea Co. The loose leaf tea brand was a passion project of the social-media star who got really into drinking tea after being diagnosed with Ankylosing Spondylitis a few years ago. Now, Kornfeld has his own company with two flavors, Zach's Breakfast blend and Mission Chill, which, according to Tubefilter, sold out within 12 hours of its launch. That was an estimated $500,000 worth of tea just on the first day, so it makes sense that the YouTuber and entrepreneur has an estimated $2 million net worth, according to WhatsTheirNetWorth.
The Try Guys earn an estimated $3 million per year just from their YouTube videos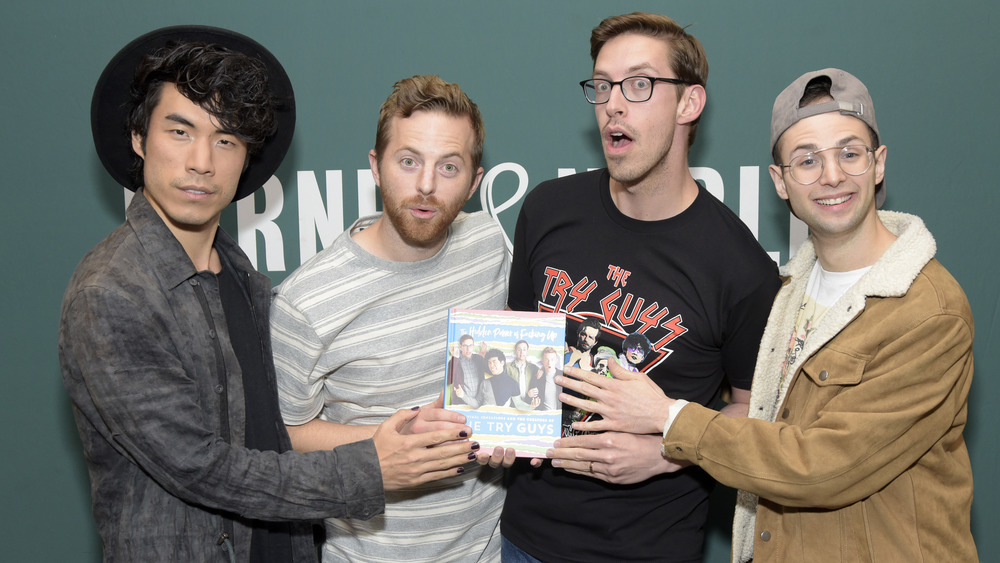 Michael Tullberg/Getty Images
Out of all four Try Guys members, Kornfeld has the second-largest net worth after Ned Fulmer, who is rumored to have a $6 million net worth, according to Wealthy Persons. A good amount of the Try Guys' income comes from their YouTube channel which earns them about $3 million per year. But each member of The Try Guys also has their own side projects within their company: 2nd Try LLC. 
According to The Hollywood Reporter, The Try Guys, who met at BuzzFeed, left BuzzFeed in 2018 to start their own independent production company. With 2nd Try LLC, The Try Guys have been able to write a New York Times best-selling book, go on a nationwide tour, and produce several podcasts (via Tubefilter). Of the podcasts that The Try Guys produce, Kornfeld hosts one separate from the rest of the group titled Guilty Pleasures, with two former BuzzFeed co-workers, Kelsey Darragh and Garrick Bernard. It's with his tea company and Guilty Pleasures that Kornfeld is able to keep up his impressive net worth of $2 million. And as long as he's willing to keep trying things with the rest of The Try Guys, he's sure to keep the money coming.