Inside Taraji P. Henson's Relationship With Tyler Perry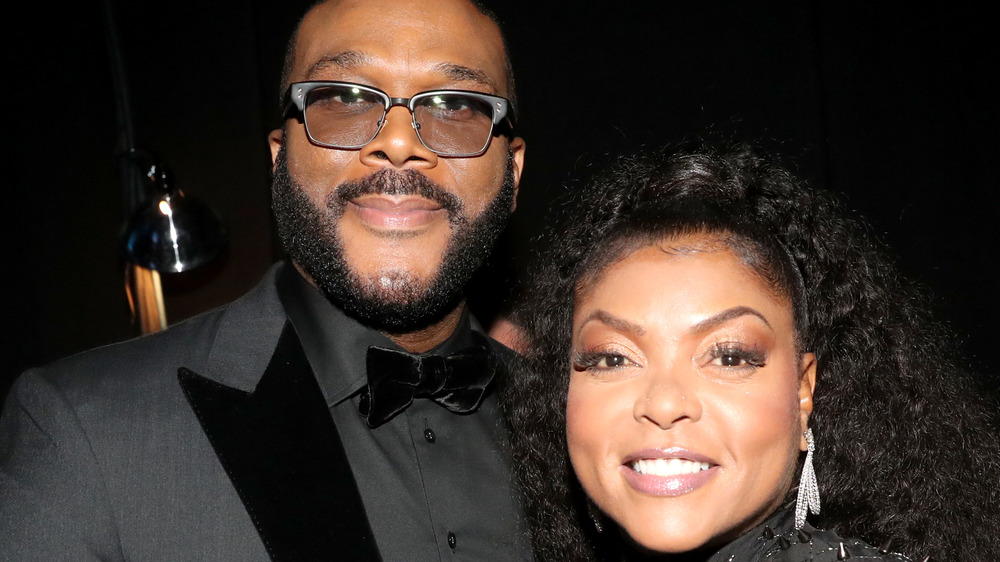 Johnny Nunez/vmn19/Getty Images
It has been over a decade since Taraji P. Henson and Tyler Perry collaborated professionally for his 2009 film, I Can Do Bad All by Myself, but according to Henson, she will always have a special place in her heart for the famed Hollywood director (via IMDb).
Although Henson, 50, certainly made a name for herself as a forced to be reckoned with before teaming up with Perry, 51, with roles in films, including Hustle & Flow, Baby Boy, Four Brothers, and The Curious Case of Benjamin Button, and TV series, including Boston Legal, The Division, and Eli Stone, she doesn't believe she was paid properly until Perry enlisted her to take on the lead role of "April" in I Can Do Bad All by Myself, according to IMDb.
"I'm grateful to Tyler for putting me on the road to being paid my worth," Henson wrote in her 2016 memoir, Around the Way Girl, via IndieWire. "It was he who gave me a fair wage to star in his movie, which ultimately raised my quote — the baseline pay I could negotiate going into subsequent movie deals."
Perry made a huge difference for Henson's career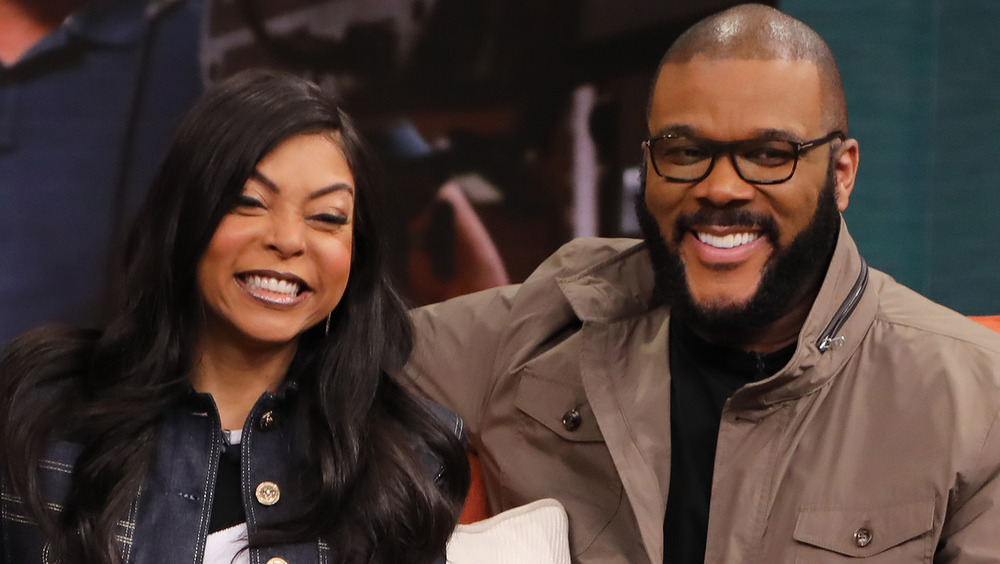 Alexander Tamargo/Getty Images
Although Henson nabbed the role of "Queenie" in The Curious Case of Benjamin Button in 2008, and was ultimately nominated for an Oscar for the performance, she was paid just a fraction of what her co-stars, including Brad Pitt and Cate Blanchett, raked in. In fact, after requesting a $500,000 salary to take part in the film, Henson was shot down and devastated to learn she had been offered just $100,000.
"I felt like what I was asking, at that time of my career, was fair to the ticket sales that I would contribute to this big film," Henson said, via Revolt, while appearing on an episode of InStyle's Ladies First with Laura Brown. "[The studio] wouldn't do it ... I was gutted." According to Revolt, Henson was not only denied her asking price, but left with just $40,000 in earnings from the movie, which grossed a whopping $335 million, after paying her team and her taxes.
Luckily, that all changed once she met Perry. Looking back at her career in her book, Henson said, "It was because of [Perry] — not an Oscar nomination — that I never had to take another movie project at the rock bottom of six figures."