Here's What John Oliver Found Shocking After Meghan And Harry's Tell-All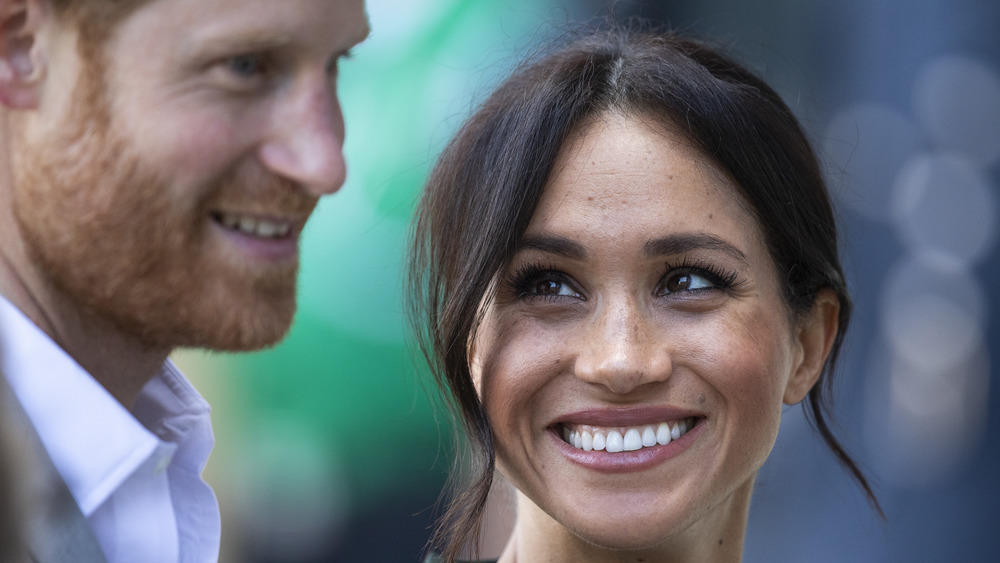 Dan Kitwood/Getty Images
It's been over a week since Oprah's bombshell tell-all with Prince Harry and Meghan Markle took the world by storm, and people everywhere still can't stop talking about it, and rightfully so. After all, Meghan Markle bravely opened up about her treatment by the royal family, as well as the jaw-dropping revelation that some royals were concerned over "how dark" baby Archie's skin tone would be before he was even born, so it's no wonder the interview is still a hot topic in the news.
Host of HBO's Last Week Tonight, John Oliver, discussed the interview with Jimmy Fallon during an appearance on The Tonight Show on March 16, and revealed what exactly took him by surprise after watching the two-hour special — which wasn't much. "I didn't find any of it surprising," Oliver candidly admitted (via YouTube). "That was kind of what I felt, sadly, her experience was going to be going in because, you know, I grew up, I know the royal family from a distance and they seemed like flawed people. That's literally the kindest way I can possibly put it."
While Oliver admitted he wasn't necessarily surprised by most of the interview, he did reveal the part that actually shocked him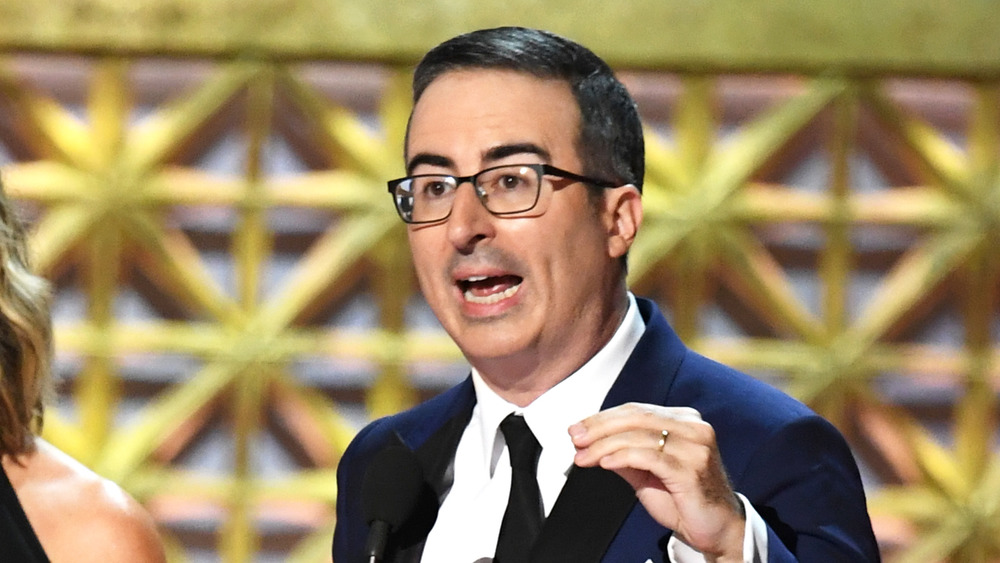 Kevin Winter/Getty Images
"The only thing that shocked me after was that Oprah, the next day, saying, 'Harry wants to make clear it wasn't Prince Philip being racist.' Which made me think, 'Really? Okay, that is actually surprising,'" the 43-year-old late night host shared.
John Oliver has been outspoken about Meghan Markle marrying into the royal family for years now, and has also been critical of the royals for quite some time. In a recently resurfaced clip from about three years ago (via Deadline), Oliver said that Markle was marrying into "an emotionally stunted group of fundamentally flawed people doing a very silly pseudo job," adding, "It's going to be weird for her."
Oliver doubled down on his views of the royal family while speaking with Fallon during his appearance on the late night show. When Fallon asked him if he thought any change would stem from Oprah's interview, Oliver said that "the whole selling point [of the royal family] is that it doesn't change. That was kind of the point of it over centuries, that you know, times come and go, governments rise and fall, but the royal family will always be there, unyielding ... the stiff upper lip that doesn't wobble."