The Truth About The GoFundMe Set Up For Meghan And Harry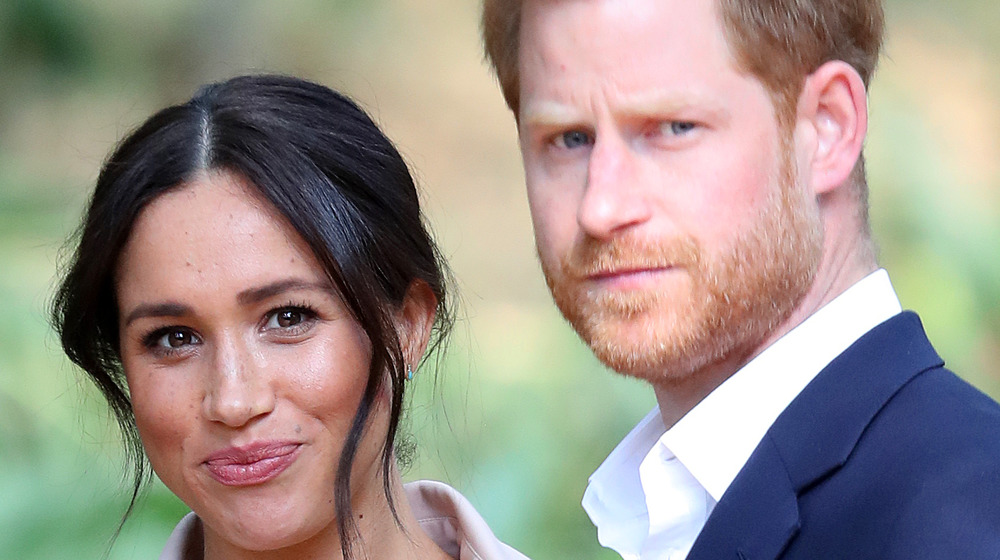 Chris Jackson/Getty Images
Remember when Prince Harry told Oprah that he'd been cut off financially and that he'd been forced to rely on his mother's inheritance to get by? The 36-year-old former royal inherited $13 million on his 30th birthday according to Fox Business, money that he and his wife, Meghan, used to purchase their $14.65 million home in Santa Barbara (via Variety). A $9.5 million mortgage came with it.
In early March 2021, after hearing that Harry had been cut off, 56-year-old Anastasia Hanson leapt into action. The California resident told The Sun that she started a GoFundMe to help pay back the Duke and Duchess of Sussex's mortgage because, "I like to help people and help them in any way I can." Hanson further told the news outlet, "If you needed a home, I'd do the same for you. It's a good deed." Hanson, herself, donated $5 to the cause, as did two other Meghan and Harry sympathizers before the fundraiser expired. In total, Hanson was only able to raise $110 toward Meghan and Harry's Santa Barbara home mortgage.
Meghan and Harry probably don't need the money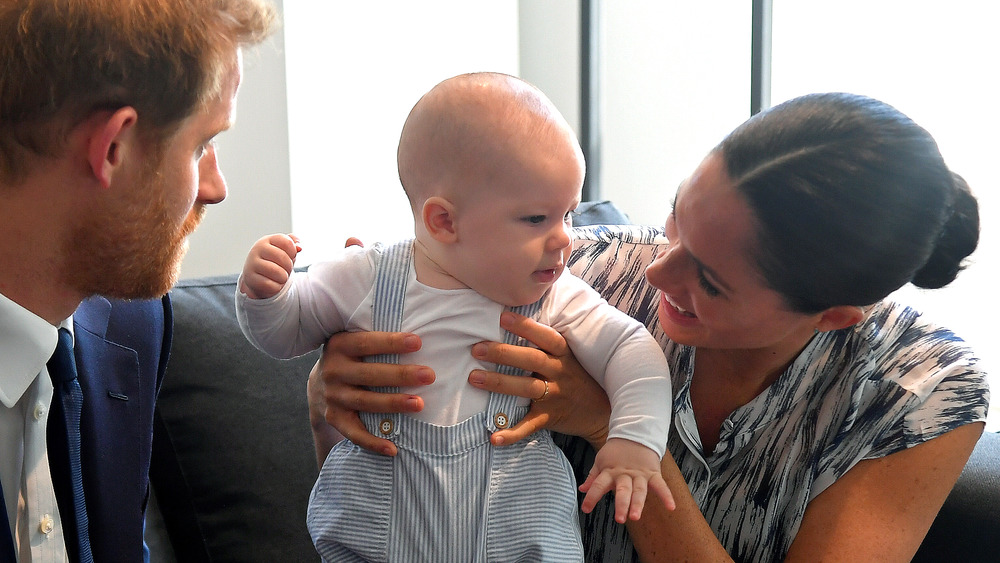 Pool/Getty Images
While other Twitter users have suggested starting a GoFundMe for "Archie's Chick Inn," it's highly unlikely that Meghan and Harry need the money. For starters, Meghan wore a $4,700 Armani dress for her Oprah interview (via Page Six). And while the former working royals may not have earned a penny from that interview, they've got plenty of other revenue opportunities (via USA Today). Observer reports that the couple's podcast partnership with Spotify is worth $25 million, and Meghan and Harry's deal with Netflix may well be worth four times that amount.
Forbes compares the two to the "royal version" of "college graduates who've just left home," but nonetheless estimates the Duke and Duchess of Sussex's combined net worth at around $10 million. That's certainly enough to fund Archie's Chick Inn renovations, should they be necessary. Meanwhile, the financial news outlet notes that each speaking engagement they agree to could earn Meghan and Harry up to $1 million or more.