Here's How You Can Watch Every Episode Of The Real Housewives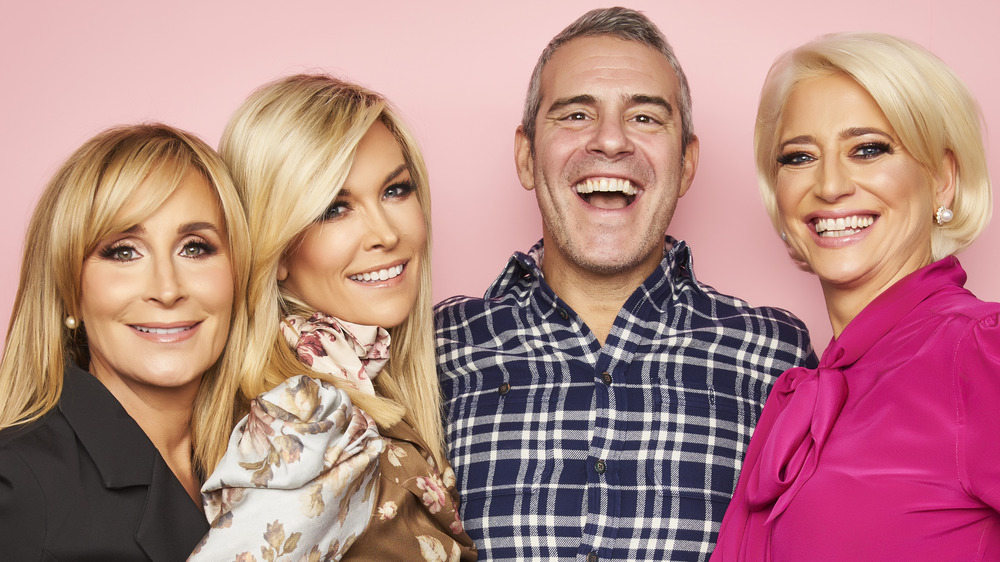 Matt Doyle/Getty Images
We may receive a commission on purchases made from links.
The Real Housewives began in Orange County in 2006, and the franchise has grown to feature the lives of affluent women in New York City, Atlanta, New Jersey, D.C., Beverly Hills, Miami, Potomac, Dallas, and Salt Lake City, as well as international locations like Athens, Melbourne, and Bangkok.
The reality series was inspired by the ABC comedy-drama Desperate Housewives, according to Bravo's website, and it was meant to show the glamorous lives of those who lived in gated communities. The New York Post even reported that a possible title for the show was going to be Behind the Gates.
The fashion, the trips, the dinners, the relationships, the fights ... There is so much drama to take in when watching any and all of these installments. But in today's world of streaming, not everyone has cable. BGR even stated, back in January 2019, that about 60 percent of people in the U.S. had cut the cord. So where can all Real Housewives fans catch the show?
Several sites, platforms, and apps offer episodes of this Bravo reality franchise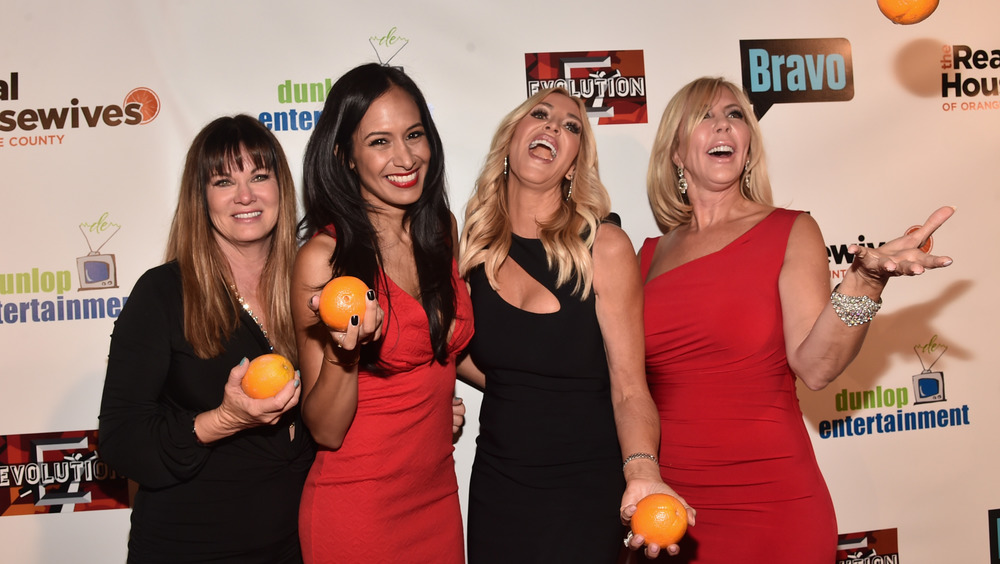 Alberto E. Rodriguez/Getty Images
Do not fear, as there are actually several ways to stream Real Housewives episodes. To start, of course, Bravo TV offers full episodes of its shows, and signing in with a television provider also gives access to extras like sneak peaks and after-shows.
Hulu, a popular option, lets people stream thousands of shows and movies, including Bravo's Real Housewives, and plans start at $5.99 a month. With Amazon Prime Video, which is a must-have for many, viewers can purchase individual episodes or entire seasons.
Peacock from NBCUniversal launched on July 15, 2020, and includes Real Housewives in its catalog; it has some offerings for free, while its premium option is $4.99 a month. Meanwhile, YouTube, Google Play, and Apple TV have episodes and seasons of the show available as well.
So even without a cable subscription, fans still have the chance to tune in to all the drama that these Bravolebrities bring!