Real Housewives Fans Can't Stop Talking About This Surprising New Series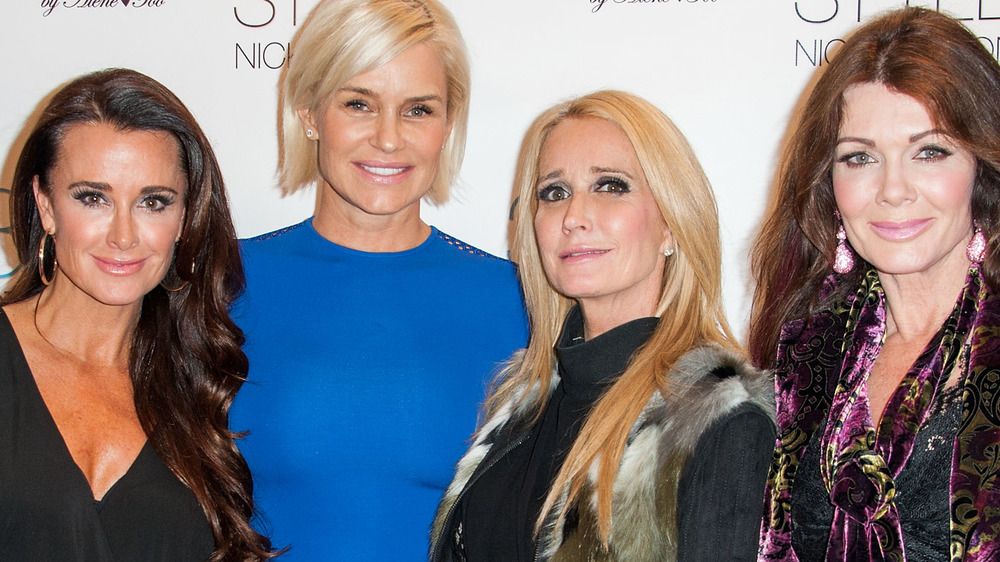 Valerie Macon/Getty Images
Peacock is working on the latest Real Housewives series, according to Page Six, and it'll be unlike anything fans have ever seen before. Forget all the multiverse MCU theories, because the most epic crossover event of 2021 will be the Real Housewives mash-up show. This new show is set to be an all-stars series that includes housewives from all your favorite franchises.
Not much is known about this spinoff series right now, but apparently, the cast will be taking a big trip, which is how they will be getting these housewives from different cities all together (via ET). A source told ET that, "The trips are always the most memorable part of any season of Housewives," so why not make a whole show up about it? Another thing that has fans excited about this all-stars idea is that you finally get to see how your favorite housewives from different cities interact together. The idea is so fun that some fans have even started to come up with their own dream casts on Twitter.
Fans are coming up with dream 'Real Housewives' all-stars casts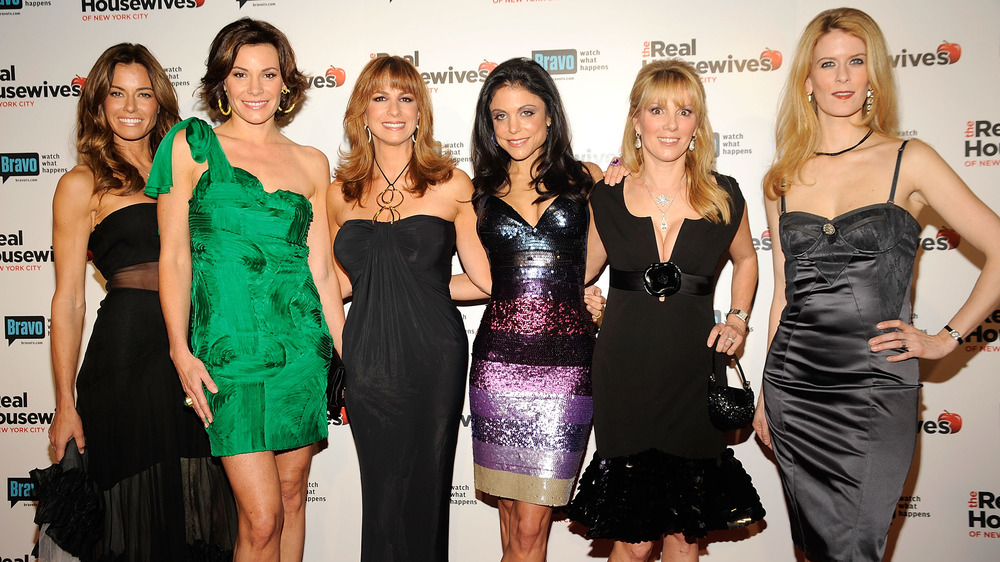 Gary Gershoff/Getty Images
According to People, there have been no official announcements on who will be in the show, but ET reported that in late 2019, production reached out to some women to see what they thought of the idea. Of course, that was before most productions were shut down due to the coronavirus pandemic, but it seems things are back in full swing. Although, Us Weekly also reported that "due to COVID-19, some Housewives favorites couldn't be a part of [the show]." That means you may not see your dream team, but you could still get a pretty stellar cast. 
Fans have even made their predictions and wishes known on Twitter by tweeting out cast ideas. One user wrote that they'd love for the housewives to "make it halfway through and finally start to bond and relax" before Jill Zarin of Real Housewives of New York City walks in. That would truly spice things up, but another fan is hoping just for some "comedic relief" with Kim Richards of Real Housewives of Beverly Hills.
Us Weekly believes there will most likely be women from those two series, plus The Real Housewives of Atlanta, New Jersey, and Orange County, but with the Salt Lake City crew just finishing their first season, it's also likely that you might see a few new faces from that franchise as well (via Vulture). Whatever happens, it's sure to be a must-see.