The Surprising Reason Donald Trump Is Encouraging Meghan Markle To Run For President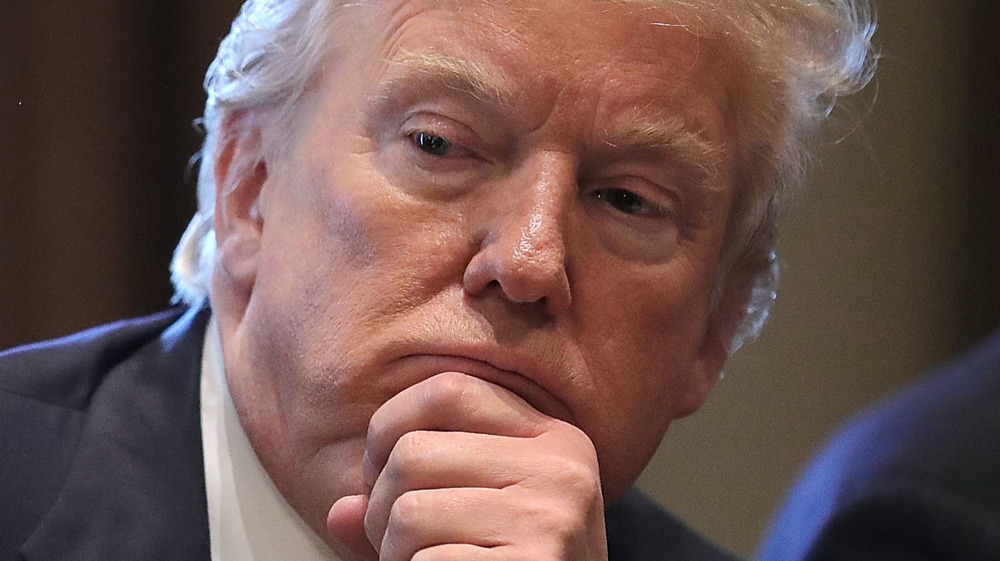 Chip Somodevilla/Getty Images
Meghan Markle only recently moved back to the U.S., following an unsuccessful sojourn to Britain with her husband, Prince Harry, settling in fancy Montecito after the couple realized Los Angeles was too paparazzi-heavy for them. Now, she's eyeing the White House as a potential new home for their family, as rumors abound the former Suits star is looking to become the first female president. According to the Daily Mail, Markle has already begun networking with senior Democrats and is hoping her recent headline-grabbing interview with Oprah Winfrey will strengthen public support for her run.
A senior U.K. politician spoke on condition of anonymity, enthusing, "The Blairite, internationalist and Democratic Party networks are buzzing with talk about Meghan's political ambitions and potential backers." Markle is reportedly aiming to run in 2024, provided President Biden doesn't opt for another term. A close friend of the former actress previously told Vanity Fair the Duchess of Sussex "would seriously consider running for president." However, although royal biographer Andrew Morton argued "she would be eaten alive," former president Donald Trump has, surprisingly, thrown his support behind Markle.
The former president needs further convincing to run again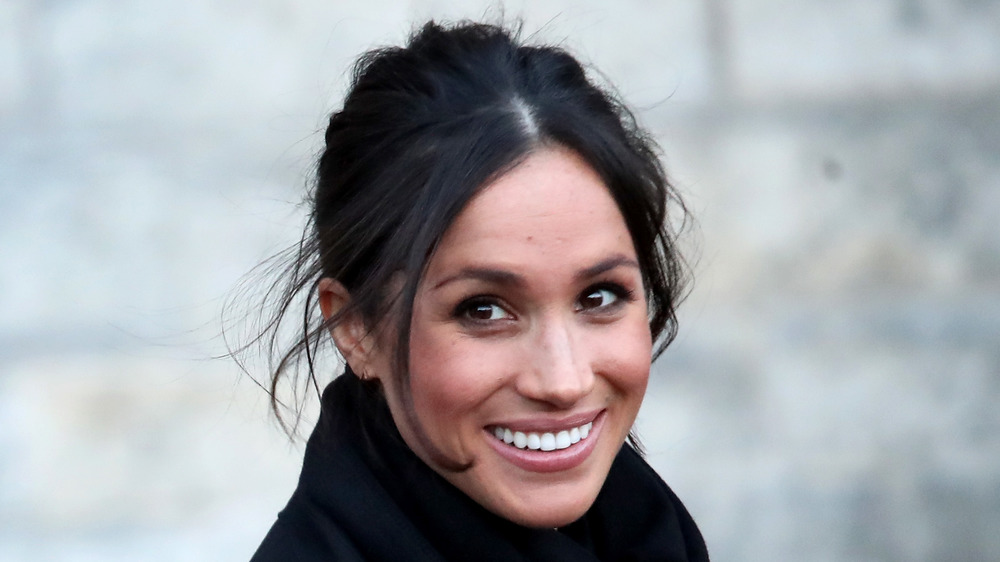 Chris Jackson/Getty Images
Trump infamously described Markle as "nasty" in a 2019 interview with The Sun, and he doubled down on his stance while speaking to Fox News earlier this week. The former commander-in-chief reiterated he is "not a fan" of the Duchess but, when it comes to Markle possibly running in 2024, he's all for it. "I hope that happens because if that happened, then I think I'd have an even stronger feeling toward running," Trump opined. The former social media influencer also waded into the ongoing conversation about whether the Sussexes disparaged the royal family by speaking out in the Winfrey interview. 
He argued, "I think that what she talks about the royal family and the queen — I happen to think, I know the queen, as you know. I've met with the queen and I think the queen is a tremendous person. And I'm not a fan of Meghan." Trump, who threatened to run for president again at the recent CPAC, advised he'll decide once and for all once the 2022 midterm elections are done. Markle and Prince Harry threw their support behind Biden in a video, to which Trump responded, during a White House coronavirus briefing, "I wish a lot of luck to Harry, because he's gonna need it," (via the New York Post).