The One Thing Dolly Parton Prays For Every Day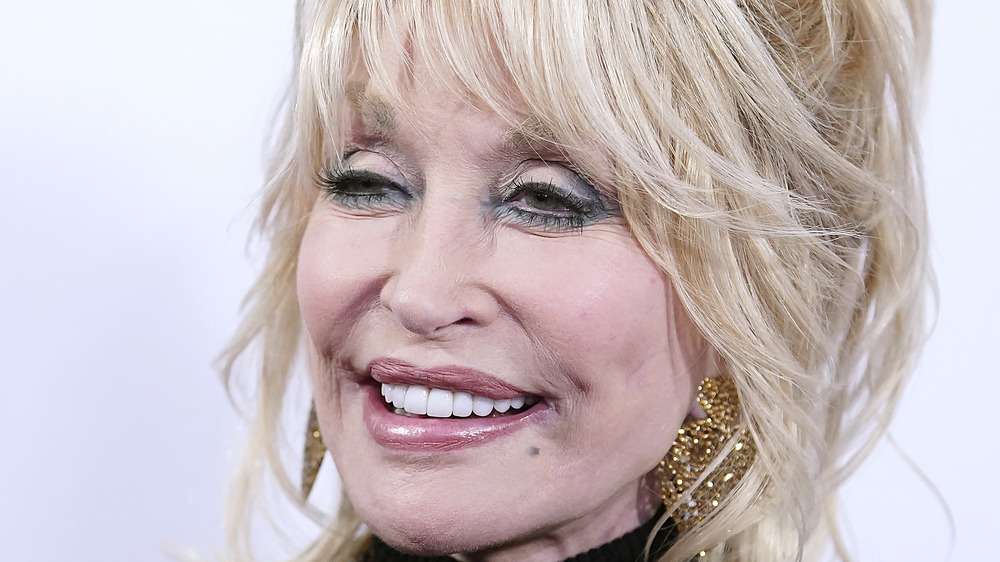 John Lamparski/Getty Images
Dolly Parton's daily routine would put even the busiest, most dedicated person to shame. Speaking to fellow legend RuPaul Charles for Marie Claire, Parton described herself as a "very, very, very early riser," confirming she's "almost always up for good around 3 a.m." Although it might seem like an insanely demanding schedule to keep up with, Parton reasons that she gets her best work done before the sun comes up. Typically, the hours between 3 a.m. and 7 a.m. are her most productive.
The 9 to 5 hit-maker reckons she works best at first light because "the world is calm, energies are down, and I just feel like a farmer." In fact, Parton revealed she gets some of her best ideas while most normal people are still tucked up in bed. The country star doesn't require too much rest in general, admitting, "Three to five hours I can work on." She'll nap if necessary, but usually pushes through. No matter what mood she's in, though, there's one morning-time step Parton never skips. 
The country star keeps it simple and universal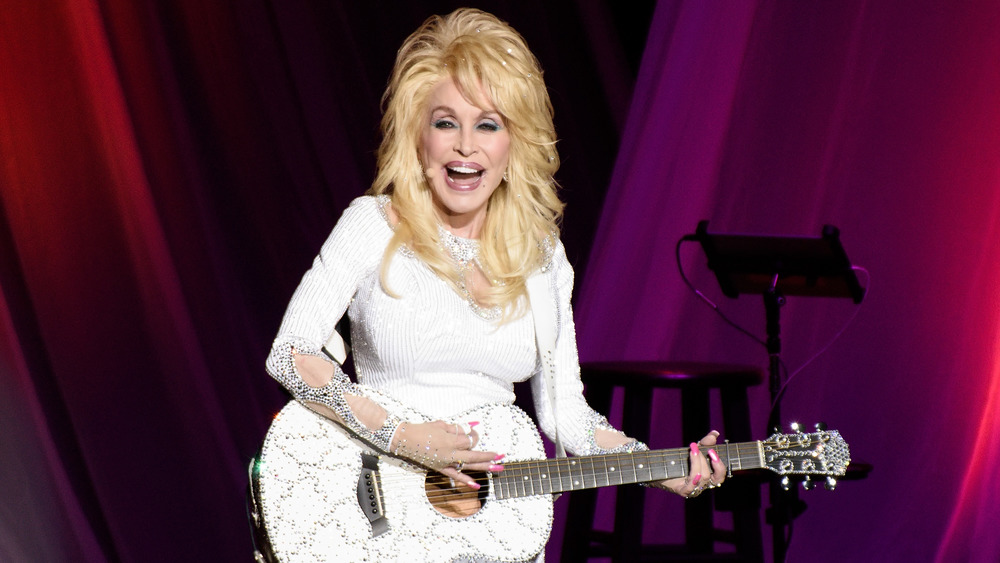 Daniel Boczarski/Getty Images
The country star described herself as "a very spiritual person." Before doing anything else, she always takes a moment to "thank God for the night and ask him to bless the day and to bring all the right things...all the wrong people out of my life, and bring all the right stuff in. And just to guide me, lead me. And I always pray that he'll let me uplift mankind and glorify Him," (via Marie Claire). Throughout the day, if necessary, the prolific singer-songwriter will return to her spiritual practice, and re-center herself accordingly. Parton even told USA Today she credits her success to her faith. 
"We grew up knowing Jesus loved us and through God all things are possible, so I've carried that all the way through my life and gathered a lot of strength from that as well," she revealed. Parton added, "I just always felt like I knew who I was, and I just try to stay anchored within myself and my beliefs." When it comes to praying each day, the country star keeps it simple, asking, "If we could just be peaceful, if we could just try to work through things with a little more peace, a little more love, a little more harmony, a little more understanding." She confirmed, "I pray about it every day."