This Is The Next Big Star Who's Returning To Grey's Anatomy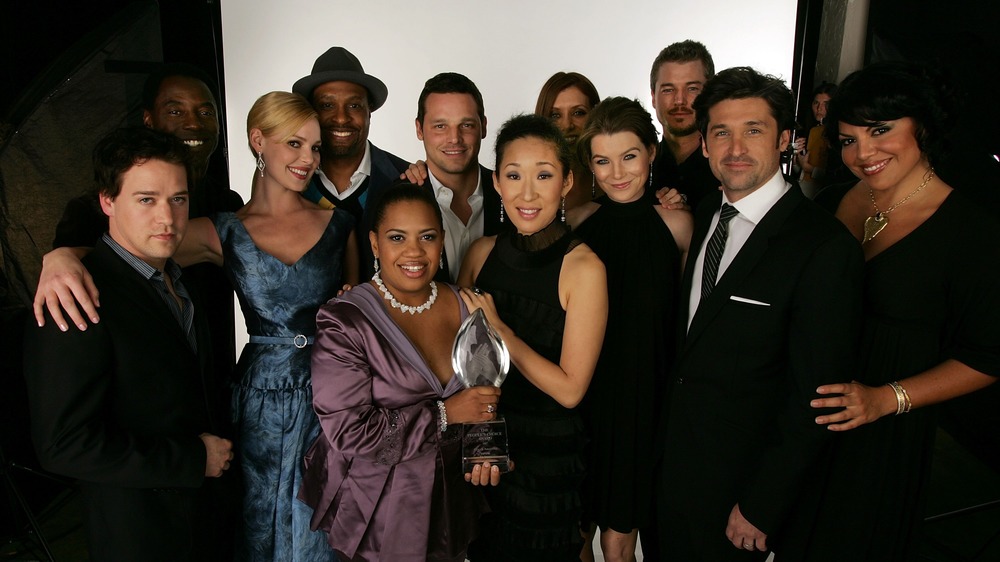 Mark Mainz/Getty Images
In its 17th season, Grey's Anatomy has had some big surprises in store for fans. Firstly, writers decided to tackle COVID-19 head on, with showrunner Krista Vernoff explaining the reasoning behind their choice by saying, "This is the biggest medical story of our lifetime, and it is changing medicine permanently. And we have to tell this story" (via Variety).
With lead Meredith, played by Ellen Pompeo, in a coma due to contracting the illness, writers have also used the storyline as a vehicle to bring back old characters in a beach dream sequence, from Patrick Dempsey's McDreamy, to T.R. Knight's George O'Malley.
And now, another cast favorite we reluctantly said goodbye to is set to return to the ABC show. Who is it? None other than Sarah Drew, A.K.A. Dr. April Kepner (via E! Online). Yup, we are super pumped about seeing her at Grey Sloan Memorial again, too!
What it means that April Kepner is back at Grey Sloan Memorial Hospital
Drew gave Grey's fans a thrill by sharing an Instagram photo of herself smiling behind a face mask with her former love interest on the show, Jackson Avery, played by actor Jesse Williams. "Nbd. Not excited at all," she jokingly captioned the shot.
As ET notes, we have not seen April since season 14 when she exited the show to run away with Matthew, her former fiance, whom she previously left at the altar. We don't know in what capacity April is coming back, with Williams saying about a potential rekindling of passions for the duo that he would "love any opportunity for us to continue that story." He noted Jackson and April "have an ability to communicate and be vulnerable with each other and push each other."
As Vulture says about this season, anything can happen. Guess we will have to wait and see how and why April is back in an upcoming episode.