What Harry Styles' Watermelon Sugar Lyrics Actually Mean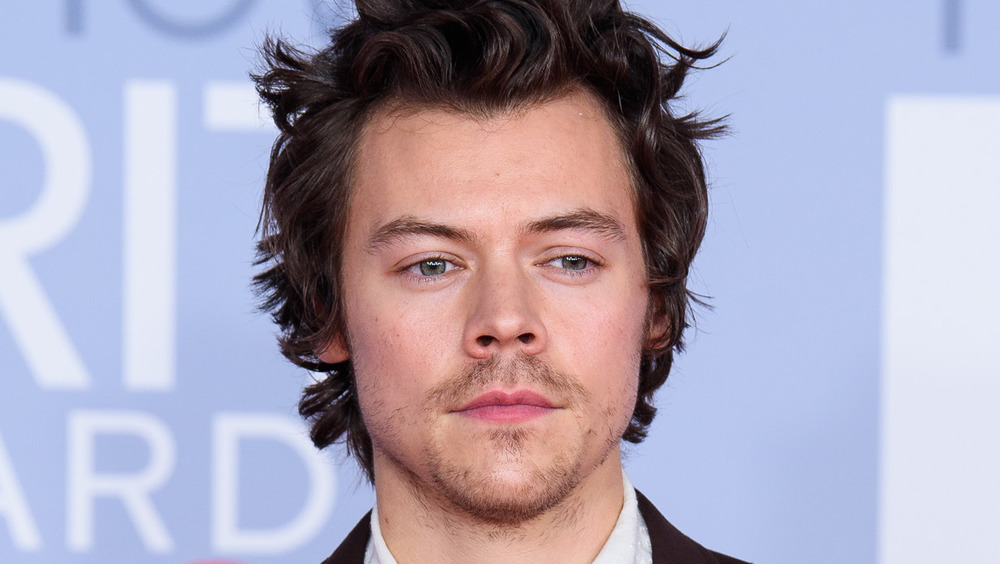 Joe Maher/Getty Images
Harry Styles may have released his hit song "Watermelon Sugar" back in 2019, but there's no doubt that the feel-good track is still making waves today — and even winning some prestigious awards to boot. The English singer won Best Pop Solo Performance for the track at the 2021 Grammy Awards, snagging his first Grammy win. Prior to the ceremony, he opened up the show with a sultry performance of the popular song. 
As many fans of the former One Direction member may know, Styles' "Watermelon Sugar" was a hit single off of his second solo album, titled Fine Line, which was released in December 2019 (via Rolling Stone). Later accompanied by a colorful, beach-themed music video released in May 2020, the upbeat track went on to become a smash summertime hit — and even rewarded Styles with his first No.1 on the Hot 100, as reported by Billboard.
Still, despite the exploding popularity of the song, there's a lot of mystery behind the true meaning of the summery track — including, of course, the line where Styles sings that he can't live without a "watermelon sugar high." Which leads us to the question: What do the lyrics of "Watermelon Sugar" exactly mean?
'Watermelon Sugar' is filled with subliminal messages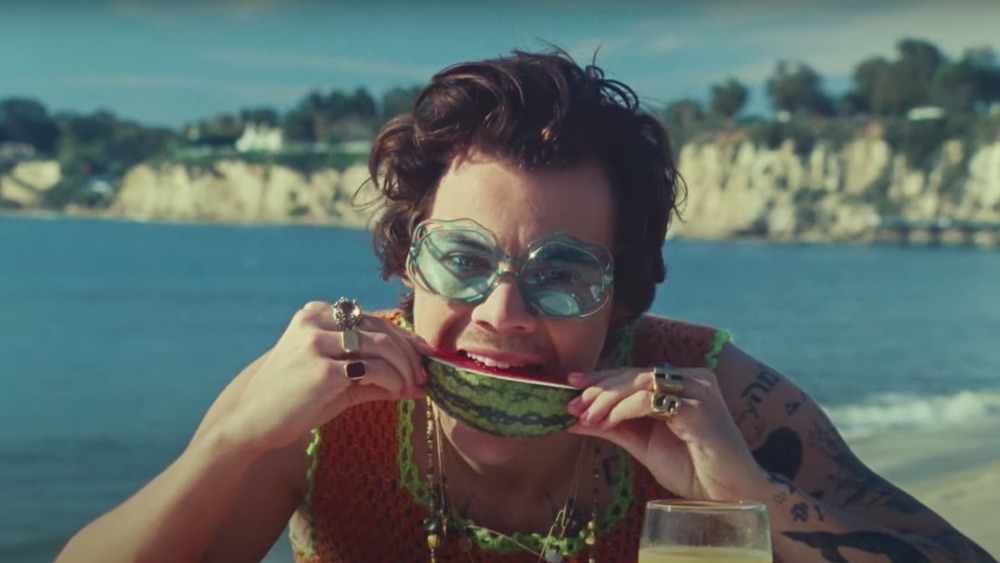 Youtube
At first glance, "Watermelon Sugar" seems to be an innocent celebration of the joys of summertime, with plenty of references to eating fruit. "Tastes like strawberries on a summer evenin'/ And it sounds just like a song," Styles sings (via Genius). "I want more berries and that summer feelin'/ It's so wonderful and warm."
It turns out, though, that the real meaning of "Watermelon Sugar" may be a lot more NSFW. Just take a look at the music video, which Styles dedicates to the act of "touching" — and also features sensual shots of the singer being surrounded by bikini-clad beach-goers as they all canoodle and feed each other fruit (via Rolling Stone). But there's also one particularly revealing shot in the video: a woman sitting with a watermelon between her legs, moments after a scene that shows Style biting into a watermelon slice.
Yup, that's right: Styles' crooning for a "watermelon sugar high" in his song very likely represents his appreciation for oral sex! In fact, Styles was specifically asked about this steamy interpretation in an interview with Zane Lowe in 2019. "'Watermelon Sugar,' which at this point is out, and everyone's kind of figured out what it's about," Lowe said. "The joys of mutually appreciated oral pleasure."
To which Styles coyly replied with a smile, "Is that what it's about? I don't know."
Well, he certainly didn't deny it.