Here's Where You Know Genius: Aretha's Cynthia Erivo From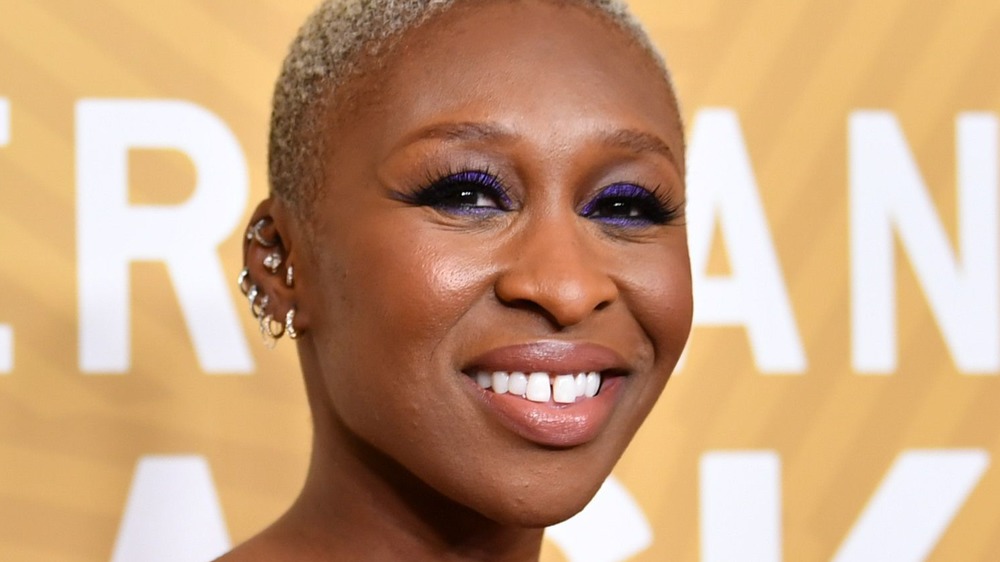 Amy Sussman/Getty Images
For fans of biopics and the late singer Aretha Franklin, Genius: Aretha might just be your latest (or your next!) binge-watch. The new limited anthology series from National Geographic — which featured Albert Einstein and Pablo Picasso in its previous seasons — now chronicles the life of Aretha Franklin, who earned legendary fame as an American singer, actress, and civil rights activist.
The feat of portraying the iconic Aretha Franklin is no doubt a difficult task — one that British actress and singer Cynthia Erivo has undertaken in this mini-series, which consists of eight episodes following Franklin's life from her childhood to the early years of her career, according to Rolling Stone. In addition to acting, Erivo also sings Franklin's songs live during the production of the series (via Variety).
In an interview with Entertainment Weekly, Erivo spoke about the daunting — but honorable — duty of portraying Franklin in the new show. "There's something really special about bringing to life someone who you may have never been able to meet before, but you know they existed and keeping that spirit alive and keeping their legacy going," she said. 
Before landing the role in Genius: Aretha, though, Erivo had plenty of prominent roles on television, film, and even theater — in fact, she's a triple-threat as an Emmy, Grammy, and Tony winner, making her just one award away from achieving iconic "EGOT" status (via AP News). Here's where you might have recognized the multi-talented actress.
Aretha Franklin isn't the only noteworthy figure Cynthia has played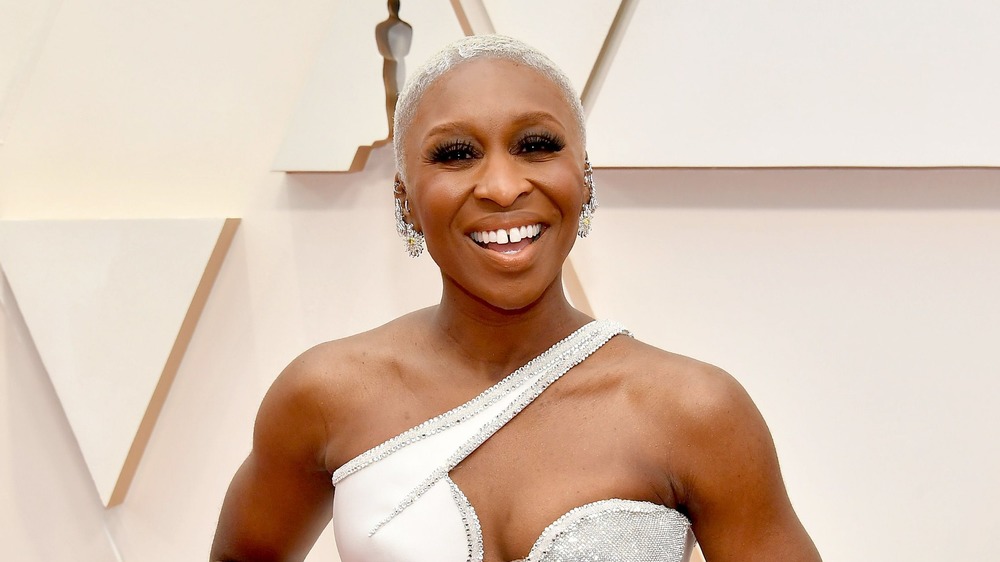 Amy Sussman/Getty Images
Prior to Genius: Aretha, Cynthia Erivo had plenty of on-screen credits to her name. Most recently, she starred in the 2019 film Harriet as the famed abolitionist Harriet Tubman, a performance that earned her an Academy Award nomination for Best Actress in 2019 (via Deadline). In addition to her Best Actress nod, the actress also garnered a nomination for Best Original Song for "Stand Up," a song she co-wrote and performed in the film.
But even before her critically-acclaimed role in Harriet, Erivo had already achieved a name for herself, most notably in the theater world. 
According to Broadway.com, she made her Broadway debut as Celie in the 2015 revival of The Color Purple. It was this role that earned the star her near-EGOT status. Erivo collected a total of three prestigious awards for the performance: a Tony Award for Best Actress in a Musical in 2016, a Grammy for Best Musical Theater Album in 2017, and a Daytime Emmy for Outstanding Musical Performance in a Daytime Program in 2017 (via The New York Times).
Besides Harriet and The Color Purple, Erivo's other credits include films like Bad Times at the El Royale and Widows, as well as television shows such as the crime drama miniseries The Outsider, among other roles (via IMDB).
Given her myriad of talents, we're certainly expecting her fame — and her impressive body of work — to only grow in the coming years.