Why This Photo Of Denise Richards' Daughter Is Turning Heads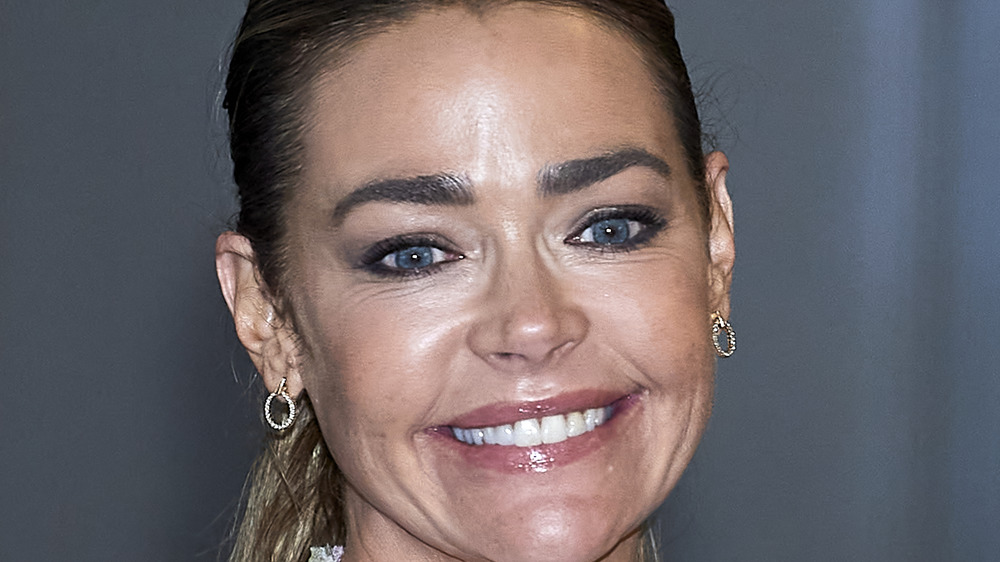 Carlos Alvarez/Getty Images
Much like Reese Witherspoon, who made headlines after revealing the similarities between her and her daughter, Denise Richards is following suit with her recent birthday tribute post to her daughter. PureWow reports that the former Real Housewives of Beverly Hills star recently shared photos of her oldest daughter, Sami, in a carousel of images on Instagram. Sami's father is actor Charlie Sheen, who Richards divorced in 2006.
The photos include one of Sami in a pink sweatshirt looking shockingly similar to her mother, selfies and the cover of the 2004 People magazine in which Richards and Sheen posed to celebrate her birth. Richards captioned the post, "Can't believe my beautiful baby girl is 17!!!! Time flies by so fast, so amazed the beautiful young woman you've become."
She added, "Although a part of me would give anything to have those years back when you were little. I cherish those precious moments. I love you so much Sami girl. I'm so proud of you. You're beyond beautiful inside and out and so compassionate. I love you my Sami. Happy Birthday."
Richards and Sheen have a younger daughter together as well named Lola, who is 15. The 50-year-old actress also adopted a daughter, Eloise, the outlet notes.
Denise Richards remarried in 2018
Following a tumultuous divorce and custody battle, Richards settled down again with Aaron Phypers in 2018, Today reports. Apparently, Sheen was invited to their ceremony but didn't attend. As for how she handles talking to her children about their father and the press, Richards revealed that it can be a struggle at times. On an episode of the Real Housewives of Beverly Hills, the mother-of-three noted, "A lot of people have an impression of me being wild and crazy, but Charlie was sober when we got married, so we were not this swinging couple that people might assume" (via US Magazine).
Richards noted that she filed for divorce during her second pregnancy and that the situation became increasingly toxic before Lola was born, according to the outlet. As for when it came time to discuss what the kids were hearing, she revealed, "I always did whatever I could to hide Charlie's behavior. How do you tell kids what's really going on? I would say, 'Dad had to go to work, but he loves you so much. He wants to be here for you girls.'"
As years passed, the two found a way to coparent and trust each other again. The actress told People last year that she "was never bitter about my divorce. Going through everything, it changed me. But I love life and I'm a glass-half-full kind of person. And I did my best to rise above it."
Now that the girls are getting older, it seems like the former couple can be friendly and support their children as they become adults.