1 In 4 People Picked This Member Of The Duggar Family As Their Least Favorite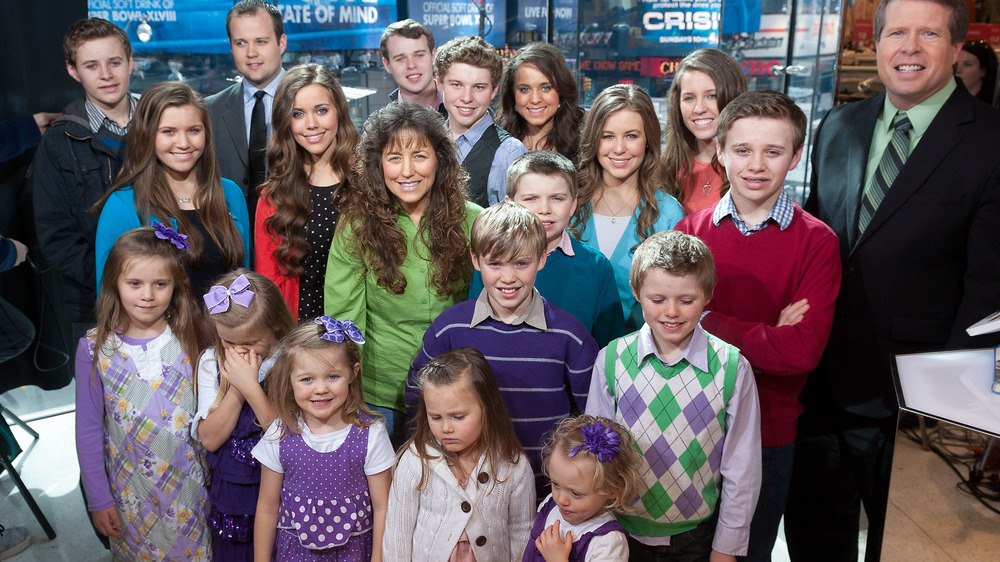 D Dipasupil/Getty Images
The world was first introduced to the Duggar family back in 2004 in a one-hour long TV special called 14 Children and Pregnant Again! (via IMDb). 4 years later, TLC added the Duggars to their reality TV lineup, and fans and critics alike can't seem to get enough of the ever-growing family— both the good and the bad. While 19 Kids and Counting ran for a whopping seven seasons on the network, TLC pulled the plug on the original 19 Kids and Counting after it was revealed that the eldest Duggar child, Josh, sexually molested five of his sisters in 2002, and Duggar patriarch Jim Bob kept it a secret (via USA Today).
Fans of the show have been able to keep up with the Duggar kids, though, thanks to the spin-off series Counting On, which originally focused on Jessa and Jill but now features the entire Duggar family (minus Josh). However, just because fans are still tuning into the series to keep up with the Duggars, that doesn't mean they necessarily like every family member that appears on-screen.
The least favorite Duggar family member will surprise you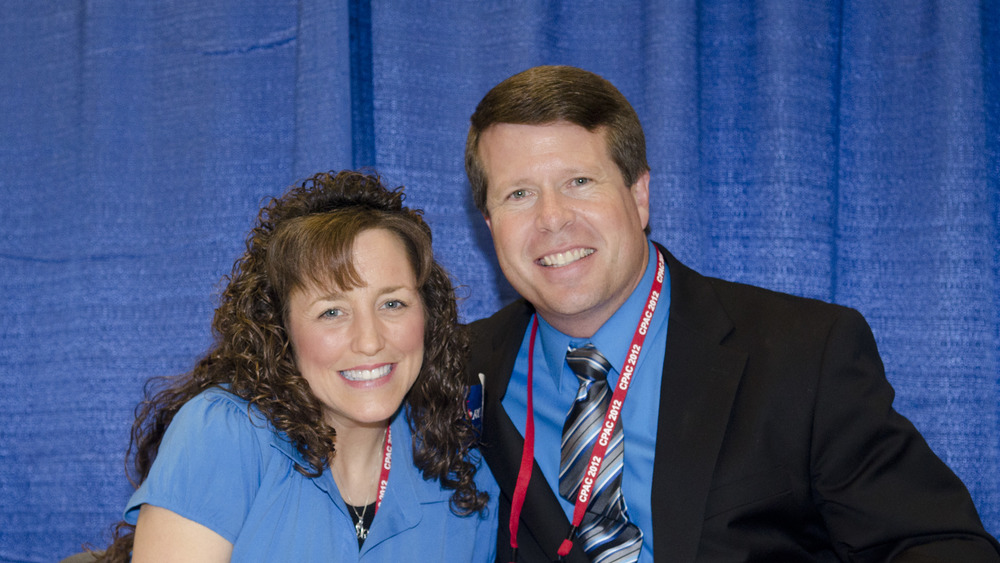 Kris Connor/Getty Images
While it seems like a no-brainer that Josh Duggar should take the top spot as the least favorite of the family, the results of our recent survey of 652 people will surprise you. 25.31 percent of people revealed that Jim Bob Duggar is their absolute least favorite member of the Duggar family. Josh Duggar, who on top of his sexual molestation allegations was also involved in the 2015 Ashley Madison scandal where it was revealed that he had been cheating on his pregnant wife, came in second with a total of 18.4 percent of the votes.
Duggar matriarch Michelle came in third with 10.74 percent of votes, Jessa came in fourth with 9.51 percent of votes, and Jill rounded out the top five with 7.21 percent of votes. Almost 29 percent of people voted "other," but it's clear to see that Jim Bob takes the cake as the people's least favorite member of the Duggar family.
If you, or anyone you know, have been a victim of sexual assault, help is available. Visit the Rape, Abuse & Incest National Network (RAINN) website or contact RAINN's National Helpline at 1-800-656-HOPE (4673).