Amanda Bynes' Net Worth: The Former Child Star Is Worth Less Than You Think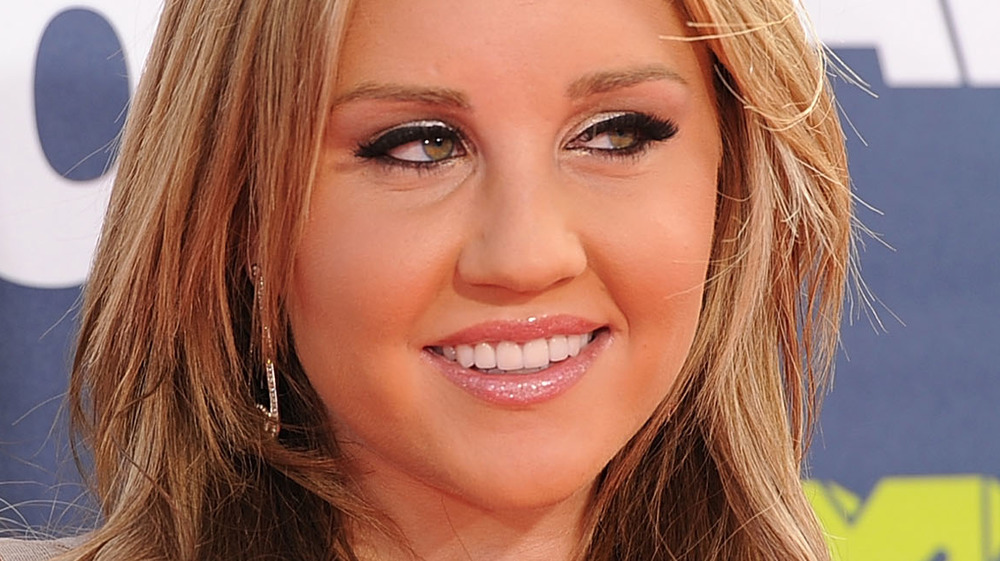 Jason Merritt/term/Getty Images
During the early 2000s, you couldn't go anywhere without hearing about Amanda Bynes. Everyone wanted to either be her, date her, or be her new best friend. She launched into superstardom at age 13 as the host of the Nickelodeon hit series The Amanda Show, and performer for All That (via IMDb). For the next decade, Bynes starred in almost every chick flick we obsessed over like What a Girl Wants, She's The Man, and Sydney White. In the twenty-ohs, it was all coming up Amanda and it seemed as though the actress could do no wrong. However, the What I Like About You star would face several rocky years after announcing her retirement from acting in 2010. 
Where is Bynes today? We know she graduated from the Fashion Institute of Design & Merchandising in 2019 (via USA Today), and in March 2020, per E! News, she shared that she had been sober for 14 months. She wrote to her Instagram at the time, "Celebrating being sober a year and two months!" And honestly, fans are excited to see what she'll do next for her career and herself. As for Amanda Bynes' net worth, her retirement from acting as well as her personal struggles have certainly had an impact.
At the peak of her career, Bynes earned between $2 and $3 million per year, according to The Things. However, that figure diminished significantly following her retirement from acting, and currently her entire net worth is estimated to be $3 million (via Celebrity Net Worth).
Amanda Bynes had a rocky decade in the 2010s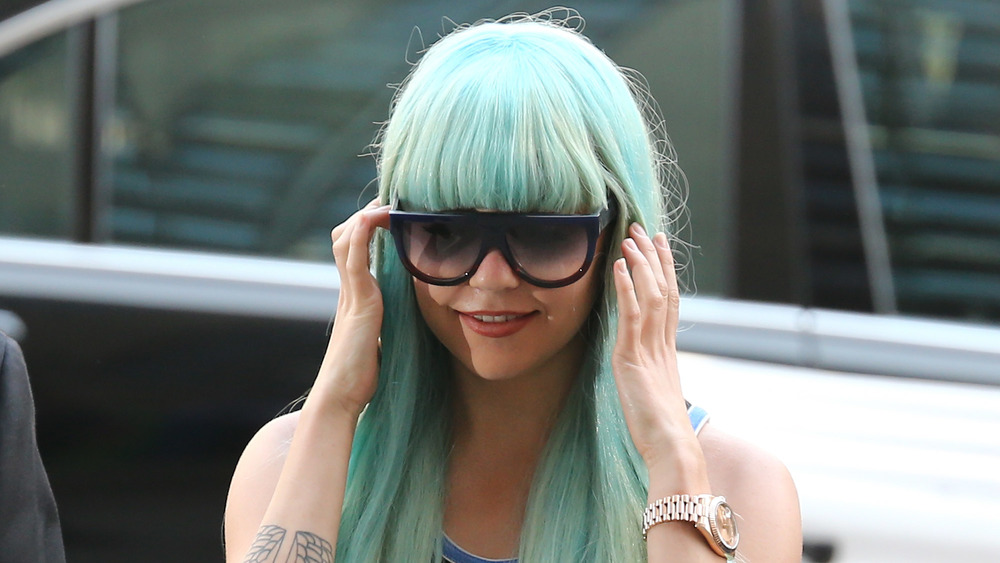 Neilson Barnard/Getty Images
In August 2013, Amanda Bynes' mother, Lynne, was granted temporary control over her daughter's finances, a conservatorship that would last until August 2020 (via Reuters). The court-approved action followed a tumultuous 12 months for Bynes, stemming from traffic violations — DUIs, two hit-and-runs, and a suspended license (per EW) — and which culminated in a 5150 psychiatric hold that summer (via ABC News). Per legal documents obtained by TMZ at the time of the filing, Bynes' parents said that she had a net worth of $4 million, but that was after she had already spent $1.2 million "in a very short amount of time."
Five years later in a November 2018 cover story for Paper, Bynes said that she had been sober for four years — thanks to her parents. Unfortunately, though, she would relapse soon after and seek help in 2019. According to the Daily Mail, Bynes moved back in with her parents in December of that year, the same time she met her fiancé Paul Michael (via People). In May of 2020, she said that she was "living in transitional living and doing therapy during the week" (via Today).
As for Bynes' $3 million net worth, it stands to reason that it won't increase at the rate it once did when she was acting. At this time, it looks like Bynes is focused on getting better again and looking toward the future. Back when she was attending FIDM, she wrote to Instagram, "Looking forward to starting my online store in the future #goals" (via Page Six).