The Best Brands To Look For At Ross Dress For Less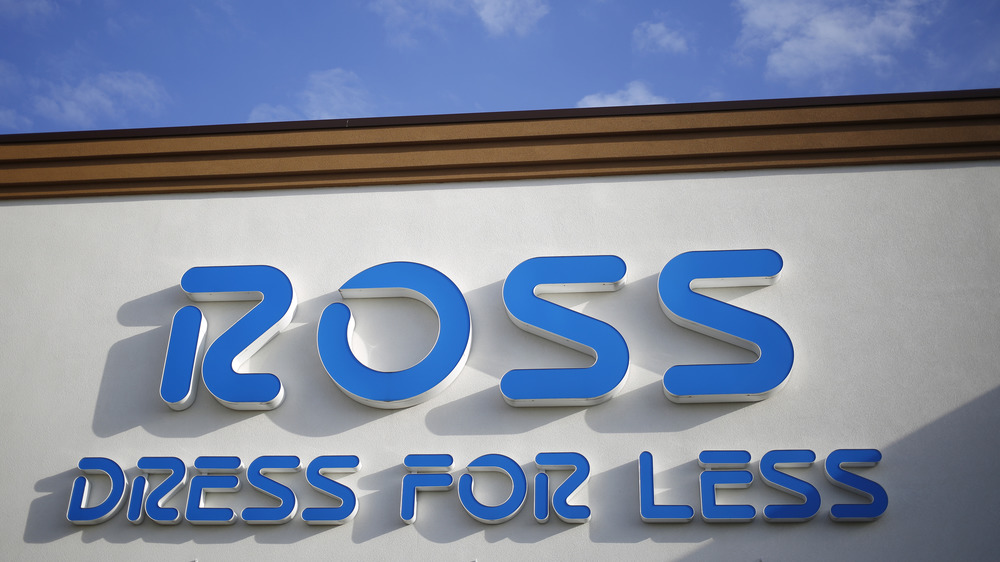 Bloomberg/Getty Images
Who doesn't love a deal? Hunting for clothes at discount retail stores like Ross Dress for Less (often abbreviated to just Ross) can leave you feeling like the deeply discounted pants suit, cocktail dress, and pajama set you just bought were more of a steal then an actual purchase. That's because Ross is known for carrying designer brands and selling them for a fraction of their original cost. It's in the store name and even in the store logo: Designer brands for less every day (via Insider).
Now, Ross stores are big. Very big! And can leave you feeling instantly overwhelmed upon arrival, especially if you don't know what you are looking for. So, roll up your sleeves, wear your comfiest shoes, and knock back that coffee because you're about to go hunting for a bargain. These are the brands to be on the lookout for next time you shop at Ross.
Some of the best deals at Ross are on Handbags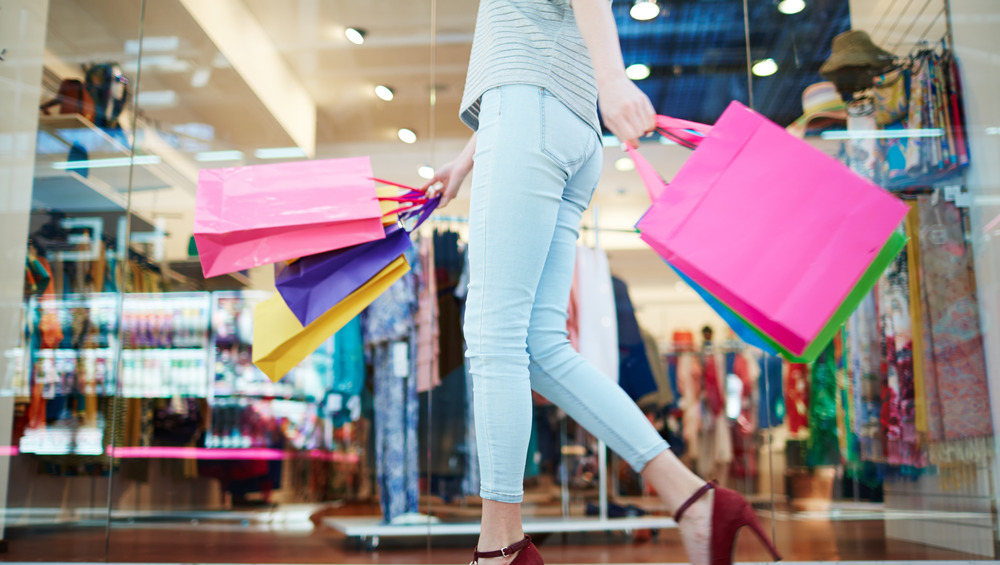 Shutterstock
First tip, hit the shoe aisle. Popular athletic brands like Nike and Adidas are a few of the most known designer names found on the racks, and sometimes they are marked at half their original price (via Sharably).
Another spot to find designer brands at a huge discount is in the handbag section. There you can everything from Guess to Tommy Hilfiger at a fraction of the cost (via YouTube). More popular name brands that you know and trust often making an appearance at Ross are, Calvin Klein, Michael Kors, and Ralph Lauren (via Sharably). And if you are looking for the best selection, find out what your local Ross's new shipment day is and head there the day after for the best "unpicked through" designer selections (per Saving Whiz).
You're probably wondering how a store can get away with selling designer brands at such a discount, but it's often due to overstock, and seasonal changes from the designer. Occasionally,merchandisers pick up discounted items due to defects and irregularities. If this is the case, it is always marked on the item's tag as "irregular" (via Sharably). Keep this in mind before committing to a purchase.
If you love the thrill of a good brand name steal (ahem, purchase), Ross has got you covered. Just remember, focus on looking for the designer brands you know and trust, familiarize yourself with your local store, and always take the time to read the tags before heading to check-out.