Prince Harry's Biographer Has Thoughts About His Latest Behavior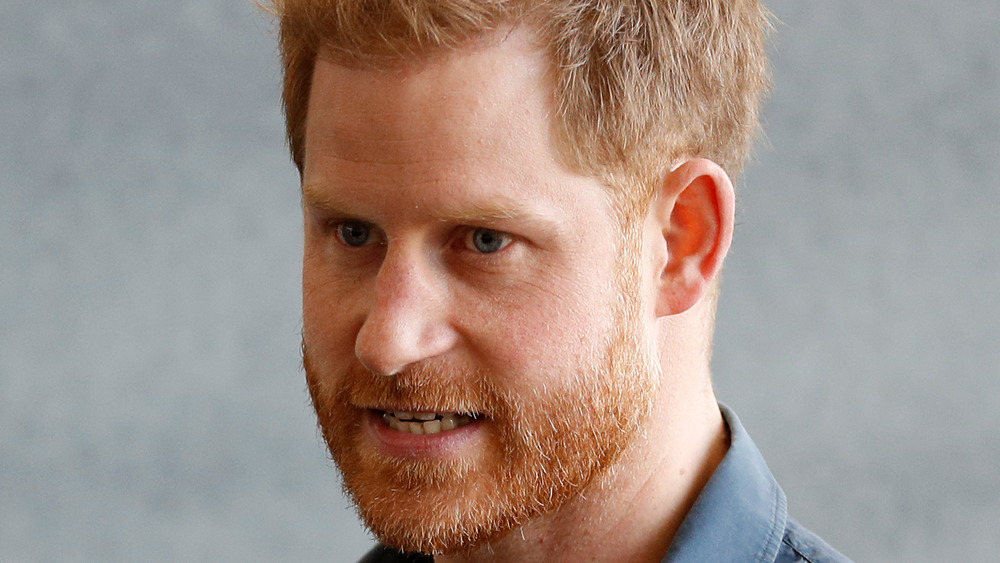 Wpa Pool/Getty Images
Although Meghan Markle was the main focus of that tell-all interview with Oprah Winfrey that has left the royal family reeling, Prince Harry joined for the latter portion. He elaborated on some of Meghan's earlier revelations (most notably the "conversations and concerns" about their son Archie's skin tone) and shared that his relationship with his father, Prince Charles, and his brother, Prince William, is currently strained.
In an interview with Us Weekly, royal expert Angela Levin spoke about Harry's demeanor during the Oprah interview and how it compared to when she spent time with him while working on her book, Harry: Conversations With the Prince.
"I found him to be charismatic, sympathetic, have wonderful intuition, which he inherited from his mother [Princess Diana], and with a sort of mischievous glint in his eye," Levin told the outlet of her time with the Prince. "He was full of energy and fun and bounce and quite macho."
Levin also noted that during her time working on Harry's biography, she observed that he was "amazing" when it came to dealing with people, especially those with physical and mental health problems, per Us Weekly.
Levin told Us Weekly that the Harry she saw in the Oprah interview was very different. "He looked like a shell version of himself," Levin said. "I found him anxious, looking nervy, absolutely hating it. And I felt incredibly sad that this is what has happened to him."
Prince Harry's biographer believes Meghan has changed Harry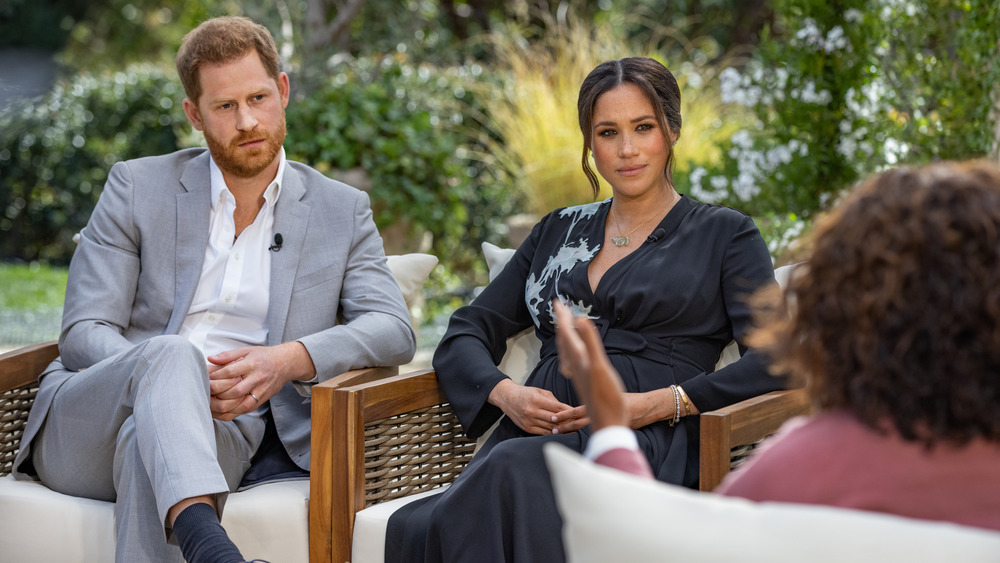 Handout/Getty Images
Levin also wrote an article on the topic in The Telegraph, in which she compared Harry and Meghan's relationship to William's relationship with Kate Middleton. As an example, she pointed out that William is protective of Kate and accompanied her to a solo engagement last week because he was concerned about questions and accusations she might face.
"William went along to protect her from questions over Harry and Meghan's interview with Oprah Winfrey, and the resulting accusations of racism in the royal family — which he furiously dismissed," Levin wrote in The Telegraph. In comparison, Levin described Meghan as someone who "likes to lead" and claimed that "it seems Harry's priority is to make her happy, even when it affects his close family."
Levin, who has never interviewed or spent time with Meghan, implied that she is controlling of Harry (the example she provided was the Meghan convinced her husband to stop smoking) and claimed she "has spent her life seeking the limelight." Her derogatory comments about Meghan really only seem to reinforce a major part of the reason the couple distanced themselves from the royal family and moved to America. The UK media has consistently cast Meghan in a negative light (via Vox), and the stark differences in how Meghan is treated by the British media as compared to Kate are undeniable (via BuzzFeed News).