Orlando Bloom Makes A Surprising Admission About His Sex Life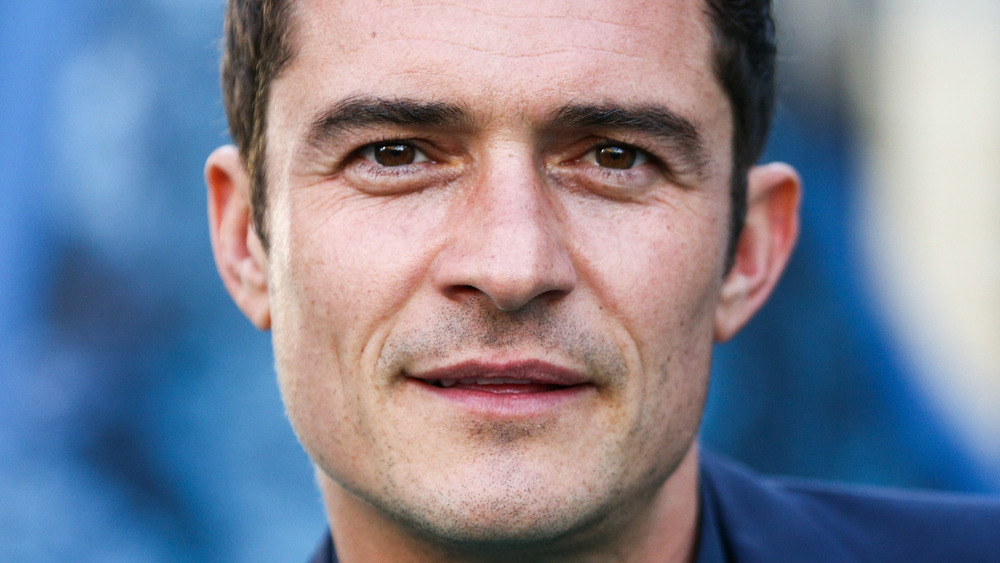 Rich Fury/Getty Images
Orlando Bloom isn't shy when it comes to opening up about his personal life with fiancée Katy Perry. Bloom and Perry are one of Hollywood's hottest couples. According to Glamour, the actor and the singer began dating in 2016. However, they tried to keep their relationship under wraps, but by May of that year, they opted to go Instagram official by posting a silly shot of themselves together on social media. After a brief split in 2017, the couple rekindled their romance in early 2018. Just one year later, Bloom popped the question to Perry with a dazzling flower-shaped ring. 
As the COVID-19 pandemic hit the United States, so did news of Perry's pregnancy. The "I Kissed A Girl" singer revealed via social media that she and Bloom were expecting a baby girl. CNN reports that Perry gave birth to the couple's daughter in August 2020. She and the actor named their little one Daisy Dove Bloom. Although Perry and Bloom have been very open with their fans regarding their relationship, Bloom may have shared a bit too much during a recent interview.
Orlando Bloom shares intimate details about his life with Katy Perry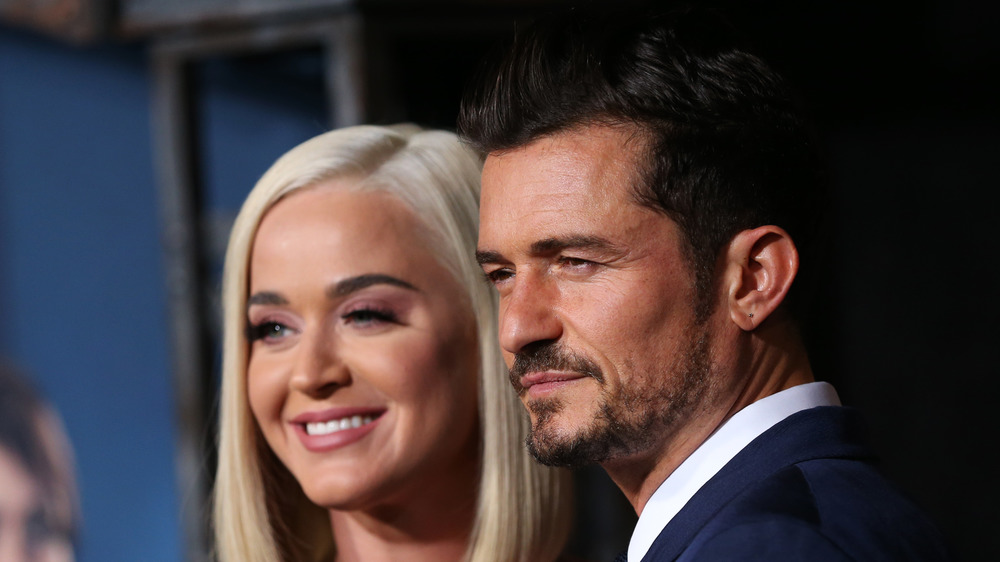 Phillip Faraone/Getty Images
During a sit-down with The Guardian, Orlando Bloom opened up about a plethora of subjects such as his favorite smell — fresh-cut grass — and about the death of his beloved poodle, Mighty, who was taken by a coyote. In addition to the random questions about life, he was also asked how often he has sex. Bloom didn't hold back, telling the reporter "Not enough — we just had a baby, though." He also called his children, son Flynn whom he shares with ex-wife Miranda Kerr, and daughter, Daisy the greatest love of his life, adding fiancée Katy Perry as well.
According to The Times, Bloom has never been shy about talking about his sex life. The actor admitted that he abstained from sex for six months before meeting Perry. Bloom told the publication that it was his friend Laird Hamilton who suggested he be celibate. "Laird said, 'If you want to be serious about a relationship, go celibate for a few months and figure it out,'" Bloom said. "It takes away the idea of going to a party and thinking, 'Who am I going to meet?' I was suddenly, like, 'Oh, I can have a relationship with a woman that is just friends,'" Bloom admitted. Meanwhile, Perry has also been known to speak out about her personal life. Back in 2017, she ranked her ex-boyfriends in bed, placing Bloom at number two, just below John Mayer, per ET.