How The Full Moon On March 28 Will Affect Your Zodiac Sign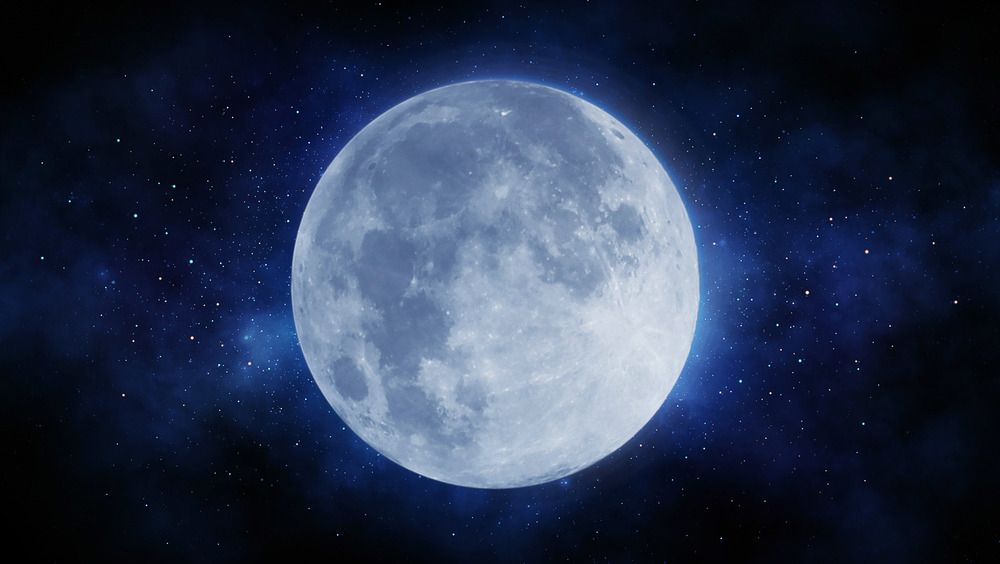 Shutterstock
Sunday, March 28, will bring about the Worm Moon. According to The Old Farmer's Almanac, it originally got its name due to the earthworms that appear in the warm spring soil. It is the first full moon of the spring equinox, meaning it is also known as the Paschal Full Moon. The first Sunday after the Paschal Moon is Easter Sunday, so this year, the holiday will fall on April 4, 2021 (via space.com).
The lunar cycle has effects on everything from the ocean's tides to our health, as Healthline reports that it can lead to trouble sleeping and changes in cardiovascular conditions. For years, it was thought that the moon can sway behavior and feelings, too, something research has suggested may be true (via BBC). The full moon may influence us all differently, based on when we were born, since zodiac signs can be affected by the transitions of this planetary object, as well.
Based on our birthdays, we'll be affected by spring's first full moon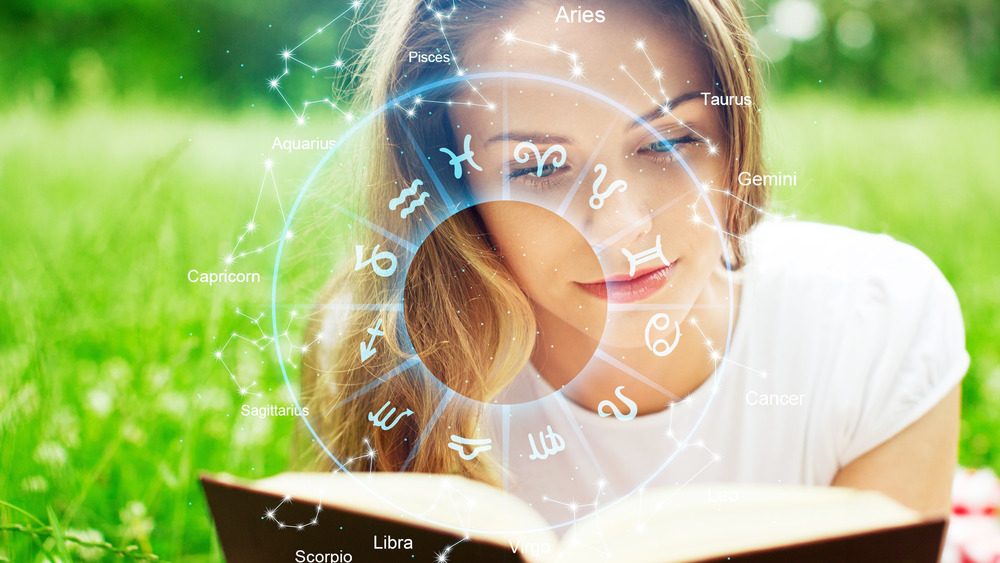 Shutterstock
From relationships with ourselves and others to how we spend our free time and what we do at work, the Worm Moon may lead to some change for everyone, as explained by Vogue.
Pisces should follow their intuition and prepare for a time of giving. If you're an Aries, you may experience an important peak, which should be followed with internal reflection. During this time, a Taurus will be forced to give up on something and move on, and they should be kind to themselves during this emotional moment. Geminis will tie up loose ends and focus on doing more good. For Cancers, this time is going to be all about negotiating and balancing. Leos, get ready to learn something new while letting those around you have their time to shine. There are three words for Virgos: refresh, revitalize, and reset. Those who are Libras will work on being the best version of themselves, with lots of self-care. A Scorpio should expect a whole lot of fun. If you're a Sagittarius, you may rethink who you hang out with, as you come back to a place of comfort and care. Capricorns will enter into joint responsibilities and moments of more empathy. An Aquarius may be receiving some mixed messages. For Pisces, there will be a struggle, followed by a boost of energy.
Get ready for this full moon on March 28!